Istanbul really isn't one of those cities that you can get a good feel for in only a day or two. Anybody who has been to Istanbul would tell you to spend as much time here as possible. We think that a solid week is usually long enough – though you won't get bored if you end up staying longer. Unfortunately, not everybody has that much time on their hands. This post is for people that happen to have a day-long layover in Istanbul or are trying to see as much as possible in just a couple fleeting 24-hours periods; in short, those who have only a layover in Istanbul.
THE OLD TOWN SHOW DOWN
For history buffs, those who like the "hot stuff" and religiously motivated travellers
You know when you come home after a vacation there are always those people that ask you about a specific thing in a specific place? Like if you went to Paris they are going to ask you about the Eiffel Tower and you're expected to ooh and awe over how amazing it was? And if you didn't visit the Eiffel Tower then you managed to, in their mind, completely waste what should have been the vacation of a lifetime? Well, the Old Town, also known as Sultanahmet, is Istanbul's Eiffel Tower. Its tourist magnet. The reason Istanbul is gaining status as a world renown destination.
Sultanahmet is rightfully generating fame not just because it offers a clear and unparalleled perspective into Turkey's past, but because it serves as a microcosm of Christianity, Greek Orthodox Christianity, Islam, the Roman Empire, the Byzantine Empire and the Ottoman Empire. There is simply no other place on the planet where you can see the influences of so many forces that have moved and shaped our world. So therefore, it definitely deserves a high spot on any layover in Istanbul, if you have at least a few hours to spend.
So, without further ado, I present you with your one-day guide to Sultanahmet:
1. Aya Sofya (or Hagia Sofia)
We recommend coming here first thing in the morning (or late in the evening to avoid the crowds). Originally constructed in in the 4th century by Constantine the Great (and the current version in 532 and 537 CE by the Byzantine Emperor Justinian I), Aya Sofia has served as the center point for Christianity, a stronghold for Islam and, until 2020, a one-of-a-kind museum, and now back to being a mosque again. The masterful architecture alone makes you wonder how there's no entrance fee to this place! If you don't know much about Istanbul, Christianity, Islam, etc. we recommend hiring a guide (but not the ones that stand in front of the entrance) for a short 30 minute tour.
Read our full article on Hagia Sophia.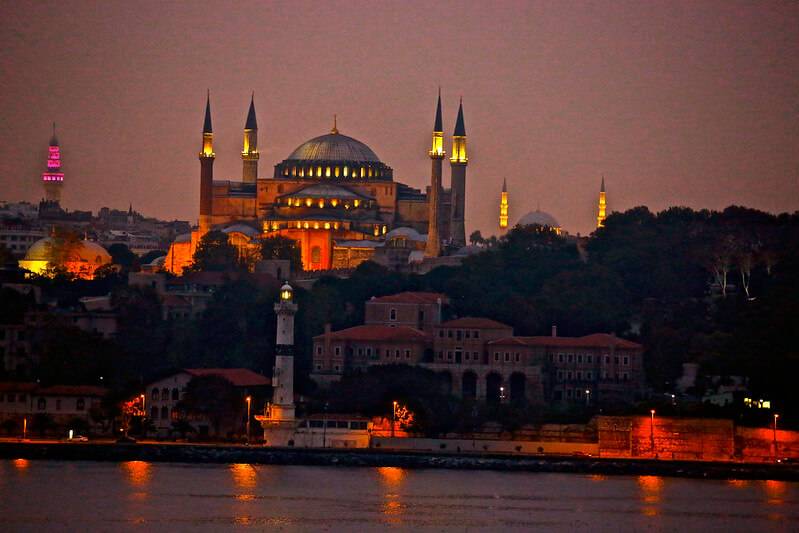 2. Basilica Cistern
The ingenuity and genius of the Romans is in no place more visible than the Basilica Cistern. Constructed by Emperor Justinian, the cistern provided a water filtration system of over 9,000 square meters in area for the Great Palace of Constantinople and, later, for Topkapi Palace (when the city was conquered by the Ottomans). The cisterns are located just behind the Aya Sofya.
Read our full article on Basilica Cistern.
3. Blue Mosque
Just across from Aya Sofya, the Blue Mosque is still in use for its original purpose. Though you can't enter during times of prayer, the mosque is open to visitors at all other hours of the day. Be prepared to take your shoes off upon entering (a.k.a. prepare yourself for some rather unpleasant smells) and, for women, scarves are provided to cover your shoulders (out of respect we recommend wearing clothing that covers as much of your body as possible while still maintaining a certain degree of comfort). Take your time in here, appreciate the detailed tile work and the light streaming through the upper portions of the dome.
Read our full article on Blue Mosque.
4. Topkapi Palace
The official palace of Ottoman royalty during the reign of the Ottoman Empire in Constantinople. Topkapi Palace also houses some of Mohammad's most important possessions including his cloak and sword. Construction of the Palace began in 1459 and was home to over 4,000 people at its peak occupation. Most people who only have a layover in istanbul, end up seeing Topkapı Palace; just so you know…
Read our full article on Topkapı Palace.
5. Arasta Bazaar
Yes, we said ARASTA. That means not the Grand Bazaar. The Grand Bazaar is designed specifically for tourists, has absolutely no culture and rips people off worse than used car salesmen. The Arasta Bazaar, on the other hand, is an open market place with more reasonable prices and rug dealers who get into the business for a love of, well, rugs. And not money.
TWO CONTINENTS, ONE DAY
From Europe to Asia and back again (or visa-versa depending on what airport you're leaving from)
If you are more of a doer than a seer, more of a photographer than a book reader, more of a jock than a nerd (I know that's unfair, I'm sorry), or just into shopping, then this second option might be more up your ally. Kick your day off with a stroll down Istanbul's busiest boulevard. With over 4 million people walking up and down this street on any given day, Istiklal is home to all sorts of shops, malls, ice cream magicians (you have to see them to know what I'm talking about) street food and your occasional performer.
You'll definitely want to throw in a little climb up Galata Tower. At 66.9 meters, Galata Tower was Constantinople's highest building when it was built by the Genoese colony in 1348. In a city famous for its wooden houses (a sign of humility towards Allah), the tower was later used by the Ottomans as a way of spotting fires throughout the city. Though you probably won't be using the tower for this purpose (we hope) it does give one of the best views of the city below. But even if you have only layover in istanbul, this is still highly recommended.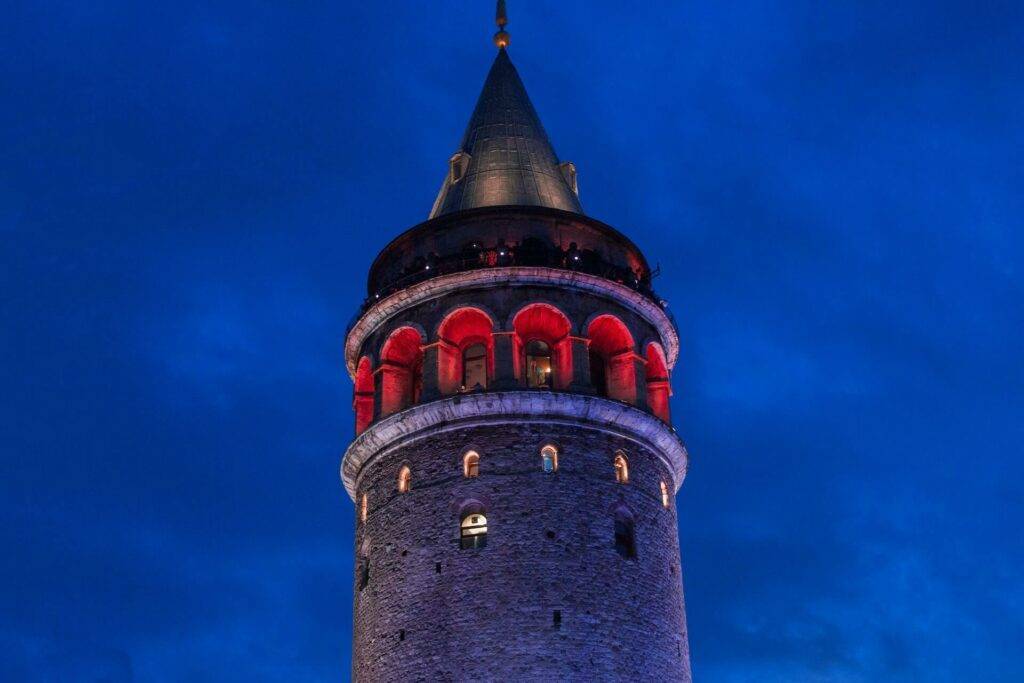 LOTS OF PRETTY VIEWS
Once you've had your fill of the mayhem (and the heights), head down to Galata Bridge to catch a ferry to the Asian side or up the Bosphorus (or both, if that's how you roll). While cruising up the Bosphorus – one of the most important and influential geographical landmarks in the history of the world – you will see the hundreds of yali's that dot the shoreline (Ottoman sea mansions) and massive amounts of green space that you weren't aware existed in Istanbul. If you're feeling a bit more adventurous, you can pretend that you're an ambitious and motivated Emperor coming to lay claim to the city that the God's told you is rightfully yours. Like that hasn't been done before.
Another advice: While on the Asian, or Anatolian side, you will most likely be in Kadikoy. Baghdad Avenue, one of the longest running boulevards in the world, is the Asian side's answer to Istiklal. The one-way avenue is like a huge open-air shopping mall. Elegant shops, world famous brands, restaurants, pubs, luxury car dealers, cafes and bank agencies flank the street. If you can catch the ferry back at sunset you will be very happy with me, this website and our awesome recommendations.
The real Istanbul – culture, people, food, fun – the ultimate 14 hour experience –
Here we are, at it again, promoting our own product. If we didn't believe in it, trust us we would ditch it altogether and focus our efforts elsewhere. The simple truth is that The Other Tour is THE best way of seeing, doing, experiencing and becoming a part of this city. And it all takes place in one day. A day that, no matter how awesome you are (and I'm sure that you are pretty awesome), you would never be able to replicate on your own.
The Other Tour takes you away from the Old Town and puts you in real Turkish environments where you will have the chance for direct, bona fide interaction with the people that make this city so special. We pride ourselves on honesty, extensive knowledge (regarding everything), humor and fun. Our aim is to give you the most complete picture of modern day Turkey (so you'll learn a lot of history in the process) and to open your mind up to the concepts that drive and motivate us. People who have been on the tour have called it "the highlight of my trip", "trip of a lifetime", "life changing" and many more other not-so-incredible adjectives…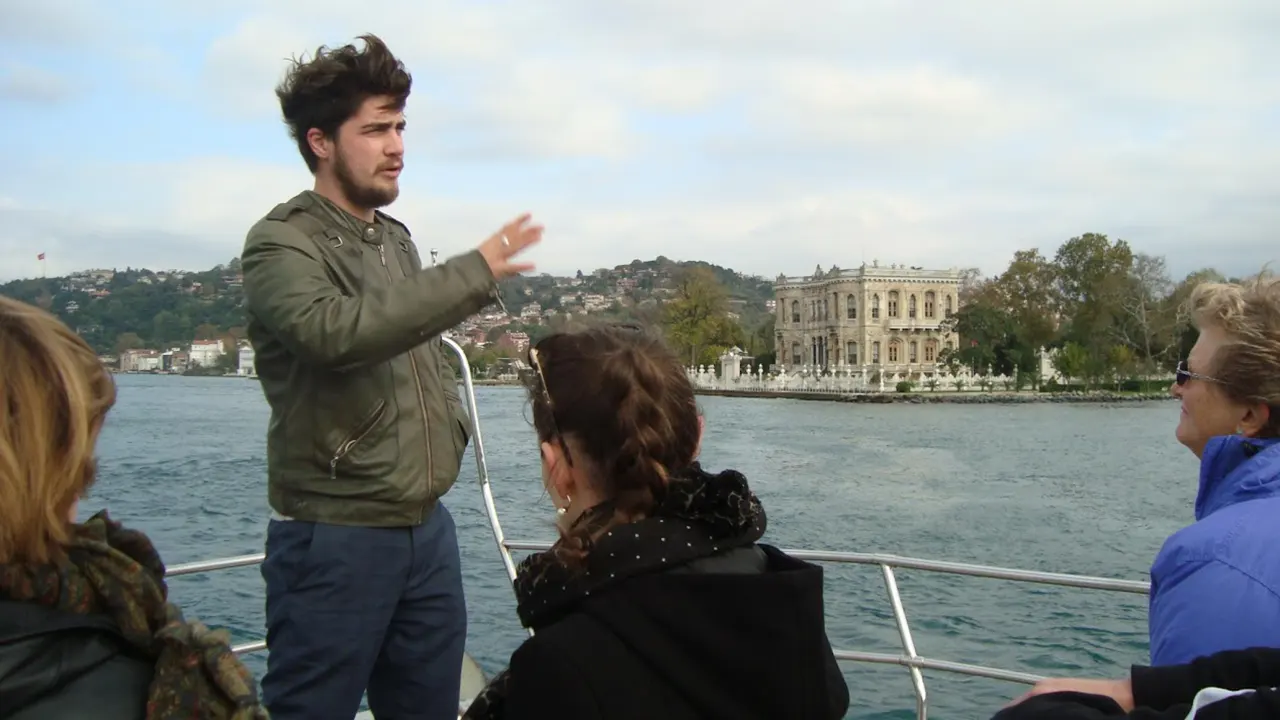 Though we don't like to give away our itinerary, I'll offer you a glimpse of what goes on at The Other Tour: private cruise on the Bosphorus, homemade meal at a real Turkish household, outdoor market that no other tourist will ever go to (EVER), rich neighborhoods, poor neighborhoods, schools, Turkish bath, interaction with real Turkish people not out to sell you a rug. You get the point.