We provide a city tour called The Other Tour. It can be booked as a private tour any day of the year. It is a cultural immersion experience that allows the participants to have deeper understanding of the local culture while experiencing a fantastic day in Istanbul.
And this website is dedicated to providing a nice blog about Istanbul and a little bit about the rest of the country that we so much love.
---
What are the goals of our mission?
To create a more connected, understanding, enjoyable and harmonious world. Travel is key to our mission. Travel is about more than just going to places. It is about people's minds, hearts and souls. Travel is raising your head and really looking at the sky. Travel is action. Travel is understanding. Travel is knowing your neighbor. Travel is love. Travel is moving forwards. Travel can be through time, feelings, emotions, words, science. Travel has no limits. The question is: where do you want to travel? We want to travel in the best possible world. That is what we will try to create.
Can/Should children come on the tour?
Yes, absolutely. They usually love it more than the adults!
Is there anything we should bring such as bathes or towels for the Turkish bath?
Everything will be provided, you don't have to bring anything but your smile. However, bringing swim gear is recommended for female participants. You may bring spare clothes for dinner. You will have the chance to change in your room in the Turkish bath.
I am a vegetarian. Would it be problem?
Absolutely not! Our lunch in a Turkish home and dinner at the restaurant will have abundant food for vegetarians. We are very confident about the food!
How much will it cost? And can I get a discount?
The cost of the tour is
300 Euros

per person (as of April 2023)

This amount is to pay for all the expenses of the day (Yes, we do a lot of expensive stuff during the course of 14 hours, especially now that we're using a private boat the entire day. It goes like this: everybody brings money and pays for the expenses all together. So, no, unfortunately there can't be any discount, unless the discount is for a child. In that case, please mention the age of the children and we will work something out accordingly.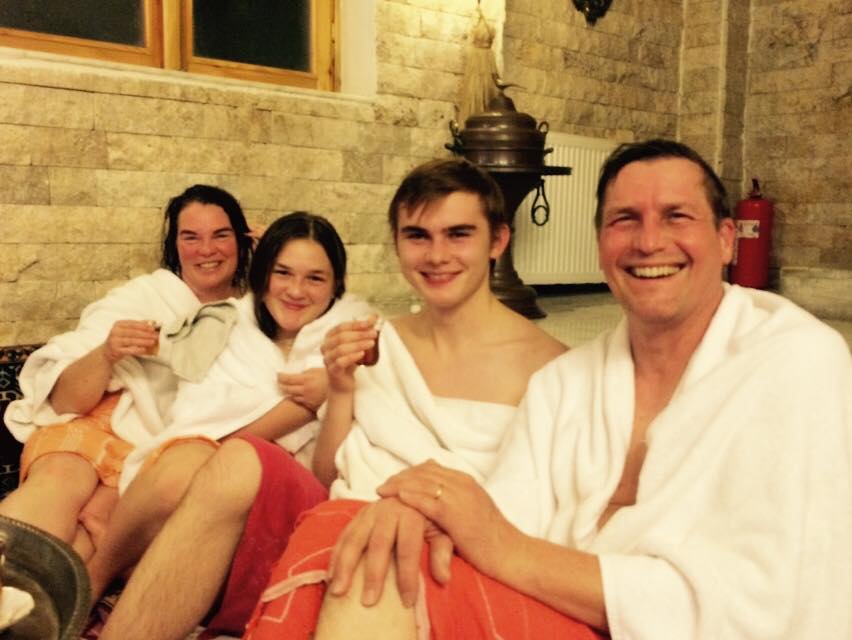 I'm a little shy to take a Turkish bath. Is it possible to avoid this part of the tour?
Yes, absolutely. Many participants in the past have skipped the Turkish bath and we have always managed to replace that hour with a fun activity such as exploring the neighborhood and having pre-dinner drinks in a bar nearby.
What do we need to do to make a reservation? Do you require a deposit?
To book The Other Tour, simply send us an email at [email protected] and select your preferred date. Once we confirm your request, all that's left for you to do is be ready for pickup at 9am on the day of your tour – no deposit necessary. This hassle-free process ensures that you have a stress-free and enjoyable experience with us.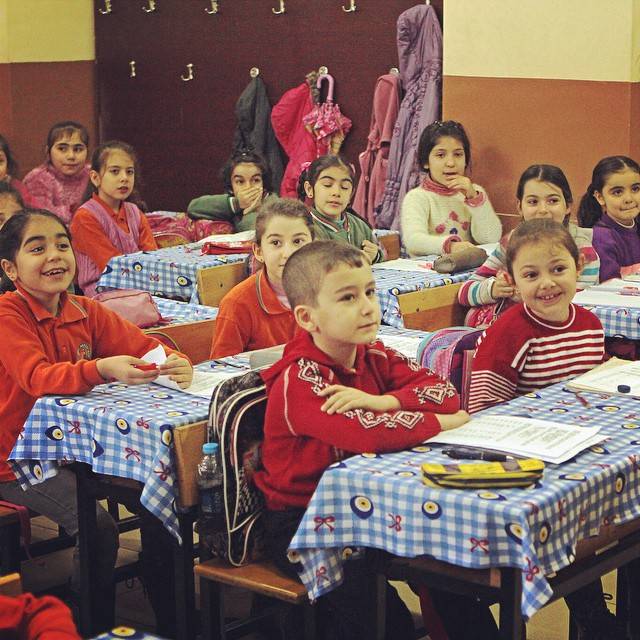 In visiting the school, are they in need of supplies?  Maybe I can fit something into my luggage!  🙂
They don't really need anything. So please don't be bothered. But if you really really want to, past experience tells us that the kids at school mostly enjoy picture books and interesting CDs and DVDs (as in the schools we visit usually have projectors in the classrooms)
"Is there a mobile number I can contact you on if there's an emergency or we are held up in traffic etc?"
+905300862588 or alternatively +905055408675 (Rubil Gündüz)
"Does the tour get canceled when it rains?"
No, the rain got nothing on us! 🙂
---
ISTANBUL IS ONE SPECIAL CITY.
IT REQUIRES SPECIAL ATTENTION
WE ARE HERE TO GIVE HER EXACTLY THAT.