Are you ready to dive into the vibrant and fascinating world of Istanbul blogs? Look no further than this carefully curated collection of the city's best!
We scoured the internet to find the most interesting and informative blogs about this incredible city. From personal experiences of years spent abroad to locals sharing their Istanbul lifestyle with the world, these blogs offer a unique and authentic perspective on Istanbul's culture and history.
And if you're a traveler looking for insider tips and detailed information about Istanbul, these blogs have got you covered. They answer everything from the best restaurants to the hidden gems that only locals know about.
So whether you're an Istanbulian or just want to be one, these five blogs are essential reading for anyone interested in the vibrant and diverse culture of this amazing city.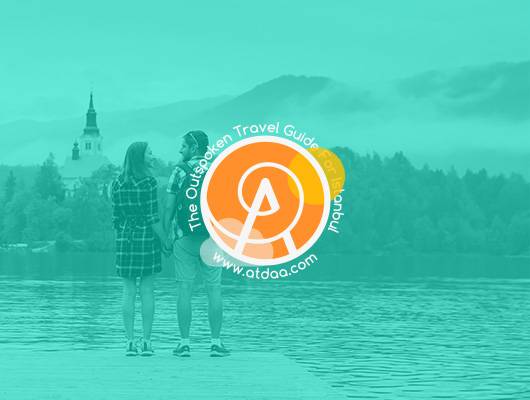 ATDAA.com
If you're looking for a brutally honest and hilarious take on Istanbul, you've got to check out this blog!
It's got all the usual stuff like recommendations for restaurants and tourist hotspots, but what really sets it apart is the no-holds-barred perspective. These guys aren't afraid to call out the good, the bad, and the ugly of living in Istanbul.
And the best part? It's all written from the perspective of expats who've made Istanbul their second home. So you know you're getting the real deal when it comes to insider tips and tricks for surviving in this crazy city. Whether you're new to Istanbul or you've been around the block a few times, this blog is a must-read.
So forget the glossy tourist brochures and dive into the unvarnished truth about Istanbul. Trust us, you won't regret it!

THE ISTANBUL INSIDER
Looking for an insider's guide to Istanbul? Look no further than TheIstanbulInsider.com!
This blog is all about sharing the insider secrets that will help you get the most out of your time in Istanbul. From off-the-beaten-path neighborhoods to hidden gems of the city, this blog has got you covered.
But what really sets this blog apart is the level of detail and research that goes into each post. These guys really know their stuff when it comes to Istanbul, and they're not afraid to share their knowledge with you.
Whether you're a history buff, a foodie, or just looking for some cool new spots to explore, TheIstanbulInsider.com has something for everyone. So if you want to experience Istanbul like a true insider, this blog is the perfect place to start. Plus, if you have a question about anything, just leave a comment below any post and you will surely get an answer!

YABANGEE
Did you know that the word Yabangee comes from the Turkish word 'yabancı' which means foreigner? And if you're a foreigner planning to visit Istanbul, you absolutely need to check out Yabangee.com!
This awesome site is a goldmine of information for anyone looking to dive into local life in Istanbul. With contributions from writers all around the world, Yabangee.com offers everything from music and exhibition reviews to practical advice for foreigners.
But that's not all! The site also features event updates, maps, and so much more. It's the ultimate resource for anyone planning an extensive visit to Istanbul and wanting to get the most out of their trip.
So if you're ready to experience Istanbul like a true local, head on over to Yabangee.com and start planning your adventure. Trust us, it's the best preparation you can get for your trip to this incredible city!
DELICIOUS ISTANBUL
Get ready to tantalize your taste buds with Babushka Restaurant and Delicious Istanbul food tours!
Olga Irez, the talented chef and owner of Babushka Restaurant in Izmir, has been sharing her passion for Turkish food and markets through her blog and cooking classes in Istanbul for years. Her expertise and love for the city are evident in every post, from mouthwatering recipes to restaurant recommendations.
But Olga's love for Turkish cuisine doesn't stop at bloggins. Her Delicious Istanbul food tours offer an immersive experience into the rich flavors and culture of Istanbul's culinary scene.
So if you're a foodie looking for the ultimate Istanbul experience, you simply can't miss out on Olga's blog and food tours. Get ready to savor the best of Istanbul and discover the hidden gems of the city's food scene. Bon appetit!
CULINARY BACKSTREETS
Looking for a blog that takes you beyond the usual tourist spots and into the heart of Istanbul's culinary scene? Look no further than Culinary Backstreets!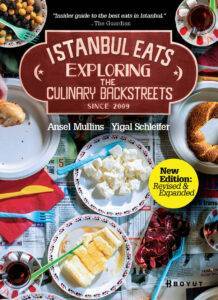 This awesome blog is all about exploring the hidden gems of Istanbul's food culture, from tiny family-owned restaurants to bustling street food markets. With a team of both local and foreign writers and photographers, Culinary Backstreets offers a unique and authentic perspective on the city's culinary landscape.
But this blog isn't just about food. Culinary Backstreets also dives deep into the culture and history behind the dishes, offering a fascinating glimpse into Istanbul's past and present.
Whether you're a seasoned foodie or just looking for a new adventure, Culinary Backstreets is the perfect guide to Istanbul's culinary scene. So grab your appetite and get ready to discover the hidden flavors of this incredible city!
culinarybackstreets.com/category/istanbul
And of course, the blog you're visiting right now is also one of the best Istanbul blogs out there (if we may say so ourselves). Explore our extensive articles on all kinds of topics all about Istanbul at The Other Tour's Istanbul Travel Blog.