Fazıl Say's artistic journey and perspective can be characterized as a constant improvisation with musical concepts, ideas, and shapes. He discovered the beauty of free forms during his piano lessons with Mithat Fenmen, a student of Cortot, and this became the foundation of his aesthetic outlook as a composer. Despite the increasing materialism and organization of the classical music industry, Fazıl Say has captivated audiences and critics alike for over two decades with his direct, open, and exciting performances that go straight to the heart. The same can be said of his compositions.
As a student at the Ankara Conservatory, Fazıl Say wrote his first piece, a piano sonata, at the young age of fourteen in 1984. He continued to develop his craft, producing several chamber works, including Schwarze Hymnen for violin and piano and a guitar concerto, before designating Four Dances of Nasreddin Hodja, a work he played in the Young Concert Artists Auditions in New York, as his Opus 1. This piece demonstrated the essential features of his personal style, including a rhapsodic, fantasia-like structure, variable rhythm, continuous driving pulse, and a wealth of melodic ideas inspired by folk music from Turkey and its neighboring countries. In this sense, Fazıl Say follows in the footsteps of composers like Béla Bartók, George Enescu, and György Ligeti, who also drew on their country's rich musical folklore.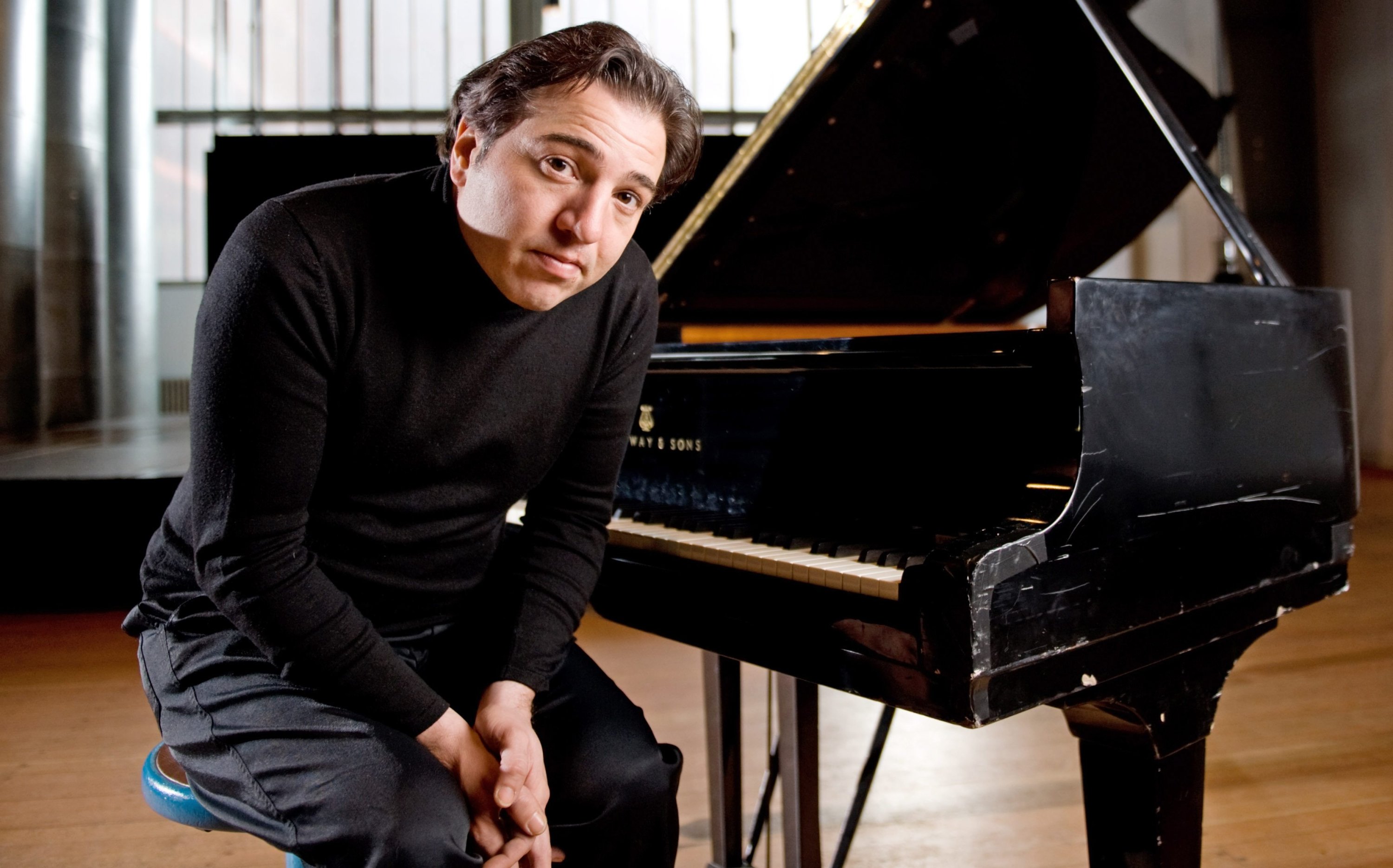 Fazıl Say gained international attention with Black Earth, a piano piece that employed techniques similar to those used by John Cage in his works for prepared piano. He subsequently turned to larger orchestral forms, creating works for soloists, chorus, and orchestra inspired by the poetry and biographies of writers such as Nâzım Hikmet and Metin Altıok.
Notably, the oratorio Nâzim follows in the tradition of composers like Carl Orff. In these works, Fazıl Say frequently and intentionally uses instruments native to Turkey, such as kudüm and darbuka drums and the ney reed flute, adding a distinctive color to his music. His Violin Concerto 1001 Nights in the Harem, based on the classic tales, garnered international acclaim in 2007 and has been performed in numerous concert halls worldwide.
Say's legacy as a composer and pianist is sure to endure for generations to come, as his music continues to inspire and move audiences around the world.