I was talking to a friend the other day, who happens to be a tour guide, about this article and whether he would be interested in being featured in it. And to my surprise, he wasn't interested. The surprising thing about tour guides in Turkey is that the vast majority of them do not offer their services directly but only through travel agencies.
Isn't that interesting? Most of them are not used to being booked and paid independently because they are not legally prepared for it. Well, lucky for us, there are still some tour guides who are willing to work independently and can be booked directly by visitors.
If you are planning to visit Istanbul, hiring a private tour guide can be a great way to explore the city and learn about its rich history and culture. In this blog post, we will cover everything you need to know about private tour guides in Istanbul, including how to book them, their cost, and whether or not you need one.
What are Tour Guides like in Istanbul?
I must be honest: most tour guides that I've observed were simply not that good. However, some tour guides in Istanbul are knowledgeable, professional, and friendly. They have a deep understanding of the city's history, culture, and traditions, and are passionate about sharing their knowledge with visitors. They can take you to the most popular tourist attractions in the city as well as off-the-beaten-path locations that only locals know about. So finding them can make a world of difference for your experience in Istanbul.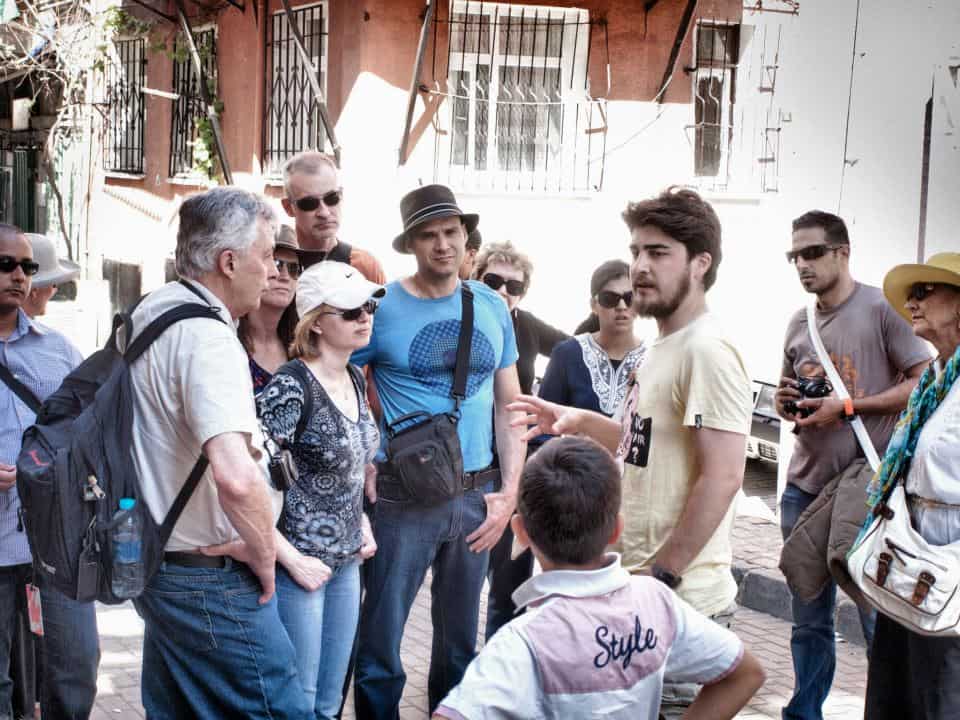 How to Book a Private Tour Guide in Istanbul
Booking a private tour guide in Istanbul is easy and straightforward but booking them directly, not so much. There are several ways to do it, including:
Booking through a travel agency: Many travel agencies offer private tour guides as part of their packages. What's important is to find a reputable travel agency that works with hand-picked professional guides in Istanbul. Their private tours are designed to give you a more authentic and immersive experience of the city. For some great companies, you can read our article on Istanbul Private Tours. And we highly recommend Istanbul Tour Studio and their in-house guides.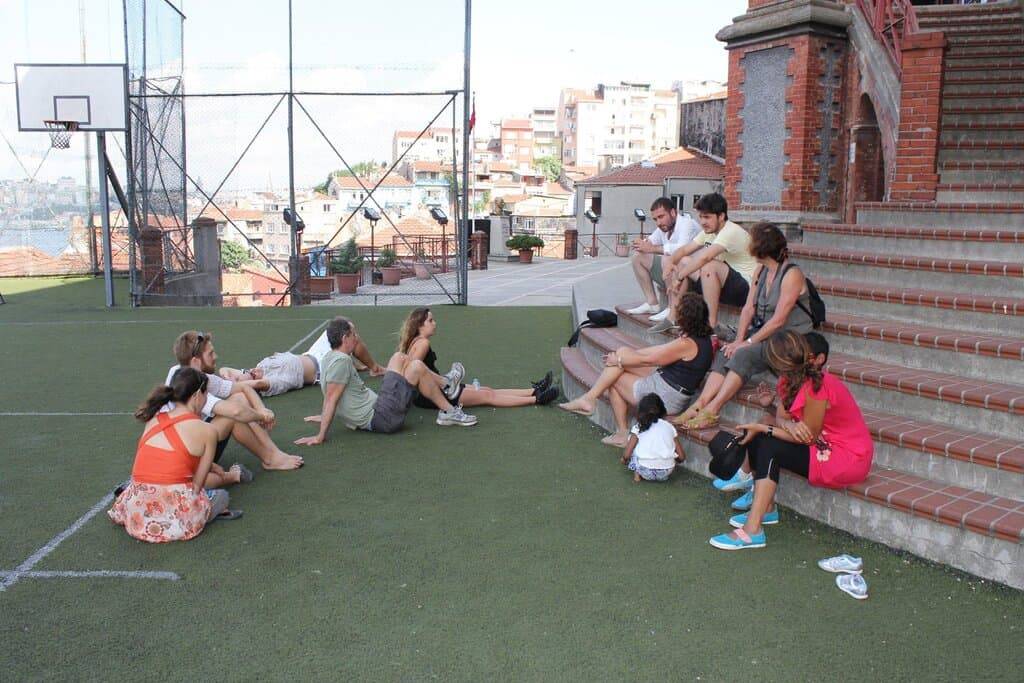 Booking directly with a tour guide: You can also book a private tour guide directly by contacting them through their website or email. Below, we will recommend 5 independent tour guides you can get in touch with directly. These are knowledgeable and experienced tour guides who can customize your tour according to your interests and preferences. And even if they're booked out for the dates you want, they can refer you to their friends who are also top-notch tour guides.
Using online platforms: Several online platforms, such as ToursbyLocals, TourHQ, PG.world and Airbnb Experiences allow you to find private tour guides in Istanbul. These platforms offer a wide range of tour options and allow you to read reviews and compare prices before booking.
How Much is a Private Guide in Istanbul?
The cost of a private guide in Istanbul varies depending on several factors, such as the length of the tour, the number of people in your group, and the guide's experience and expertise. On average, you can expect to pay around $150-$250 per day for a private guide in Istanbul.
Do I Need a Guide in Istanbul?
While it is possible to explore Istanbul on your own, hiring a private guide can enhance your experience in several ways. A guide can provide you with valuable insights into the city's history and culture, take you to hidden gems that are off the tourist trail, and help you navigate the city's complex transportation system. If you want to make the most of your time in Istanbul and learn as much as possible about the city, hiring a guide is highly recommended.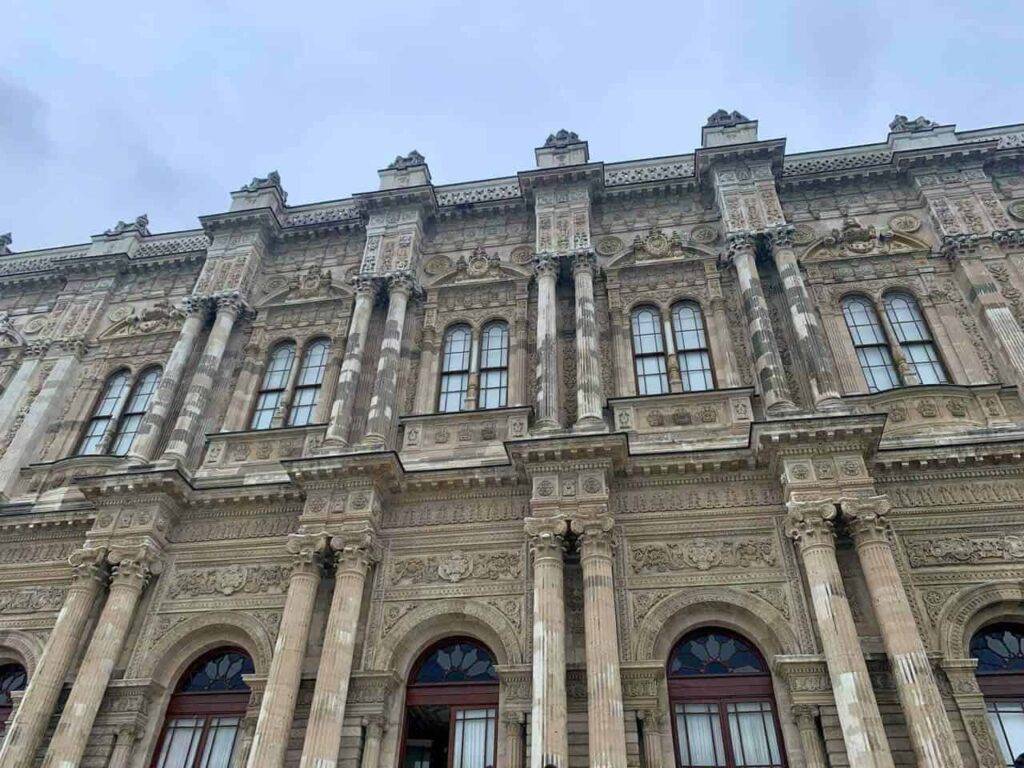 Are Tour Guides Worth It?
Whether or not a tour guide is worth it depends on your travel style and preferences. If you enjoy exploring on your own and don't mind doing research and planning ahead, you may not need a guide. However, if you want to maximize your time in Istanbul, learn about the city's history and culture from a knowledgeable local, and avoid the stress of navigating a foreign city on your own, hiring a guide is definitely worth it.
For example, when you visit sites like Haghia Sophia or Basilica Cistern, having a great guide who is passionate about the Byzantine Empire, explaining the finer details of the history and architecture of the structure, as well the context in which these structures were built and utilized through centuries can actually greatly enhance your experience.
Can You Explore Istanbul on Your Own?
Yes, you can explore Istanbul on your own. The city is relatively easy to navigate, and there are plenty of resources available to help you plan your itinerary. However, keep in mind that Istanbul is a vast city with a rich history and culture, and there is a lot to see and do. If you have limited time and want to make the most of your visit, hiring a private tour guide is a great way to ensure that you don't miss any of the highlights and get the most out of your trip.
5 Recommended Tour Guides in Istanbul
Here are some top guides you can communicate with directly:
(By the way, we have no deals with these tours guides, you can just contact them directly and they won't even know you've heard of them from us)
Metin Koca
Metin Koca is a professional tour guide in Istanbul, with 30 years of experience in tourism. He is an expert on ancient Greek and Roman history and has an in-depth knowledge of the history of Istanbul and Turkey. Metin is a freelancer, which means travelers can book him directly, and he provides an unforgettable tour experience. His tours are informative, interesting, and engaging, and he presents history in a way that is easy to understand, making it fun and exciting for travelers.
Metin's tours are also reasonably priced, and he provides a high level of customer service, making sure that all his guests are satisfied. His dedication to providing an excellent tour experience is reflected in the glowing reviews he has received from satisfied customers. If you want to explore Istanbul's historical sites with an experienced and knowledgeable tour guide, Metin Koca is the perfect choice.
Email: [email protected]
And here is his TripAdvisor listing with 296 stellar reviews – he doesn't even have a 3 star review so far.
DUYGU GÜMÜŞAY
Duygu Gümüşay is a licensed tour guide in Istanbul and Turkey with over 15 years of experience. She specializes in elaborate walking tours of Istanbul and has a passion for helping her guests discover hidden pathways and unbeaten paths in the city. Duygu is also a travel enthusiast, so she understands the expectations of travelers well.
She offers customized tours, so it's best to contact her before booking to see if you can work together to create the perfect tour for your needs. Her guests have praised her for being knowledgeable, personable, and professional, and for designing tours that fit their tastes perfectly. She is also flexible and accommodating, as seen in the review where she adjusted the tour for guests who overslept.
Duygu's expertise in Turkish cultural, geopolitical, architectural, and social history has impressed her guests and brought the sites to life. She has also been highly recommended for her ability to provide historical context while still holding the attention of all ages, making her tours a perfect introduction to Istanbul for anyone.
Overall, Duygu Gümüşay is a highly skilled and enthusiastic tour guide who is dedicated to making your visit to Istanbul an unforgettable experience.
Here's her email address: [email protected] and you can also see her ToursbyLocals page here.

Serhat Engül
Serhat Engul is an experienced and knowledgeable local tour guide based in Istanbul. He offers private guided tours of historical districts such as Sultanahmet, Fener & Balat, and Beyoglu, and has been a licensed tourist guide since 2004.
Reviews of his services praise his expertise, preparation, and ability to provide context and information about the history, architecture, and culture of Istanbul. He also offers advice on restaurants and stores in the area. Many reviewers appreciate the fact that he can arrange visits to sites that are not typically open to tourists, such as closed churches and mosques.
If you're interested in seeing Istanbul through the eyes of a local tour guide, Serhat Engul's website, istanbullocaltourguide.com, provides more information about his services and contact details to schedule a private tour.
Umit O.
This guy is mysterious but good! We can't even get a hold of a good picture of him or his full last name but don't let that put you off.
Umit O. is a highly experienced and enthusiastic tour guide who has been sharing his passion for Turkey with visitors for over 27 years. His background in British Literature and ELT, combined with his extensive knowledge of Turkey's historical, cultural, archeological, traditional, and local values make him an outstanding guide. Umit's goal is to ensure that his guests breathe the spirit of the country, and he strives to make their visit to Turkey as memorable as possible for the rest of their lives.
Many reviewers speak highly of Umit's warm and generous personality, as well as his professionalism and knowledge. He takes the time to accommodate his guests' needs, making them feel like they have a friend in Turkey. Some reviewers even consider Umit a friend for life. Umit's tours include visits to the most popular historical sights in Istanbul, as well as off-the-beaten-path experiences that allow visitors to immerse themselves in Turkish culture. He also takes guests to fantastic restaurants and recommends things to do on their own. With Umit as your guide, you'll be able to discover Istanbul properly and comprehensively.
Unfortunately we can't provide his personal email address but his services can be booked via ToursbyLocals platform and here is his page.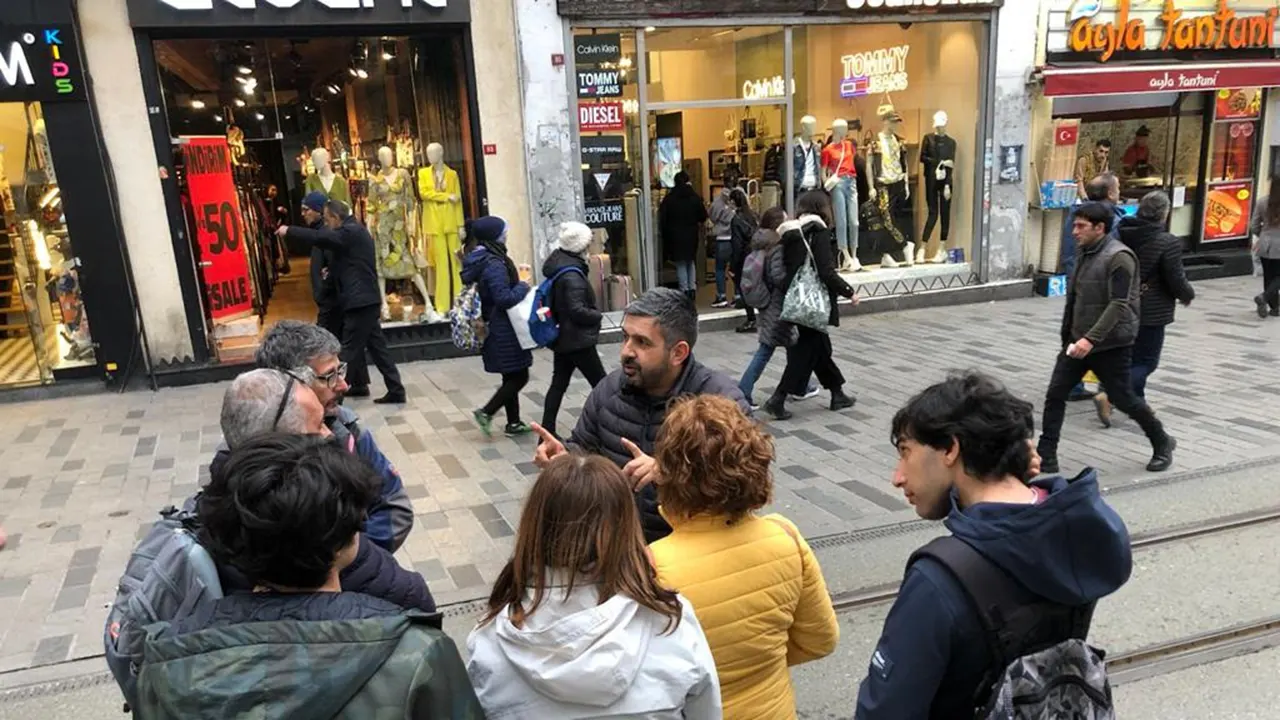 Rubil Gunduz
And obviously we save the best for last!
Rubil Gunduz is a highly experienced tour guide with 20 years of experience in Istanbul. His extensive knowledge of the city's history and culture, as well as his passion for sharing it with visitors, makes him an excellent choice for anyone looking to explore Istanbul's many wonders.
Rubil's tours are always tailored to the individual needs and interests of his guests. He takes great care to listen to their preferences and goals for the trip, and works to create an itinerary that will exceed their expectations. Whether it's exploring the city's most famous landmarks or discovering hidden gems off the beaten path, Rubil has a knack for finding the perfect balance between the two.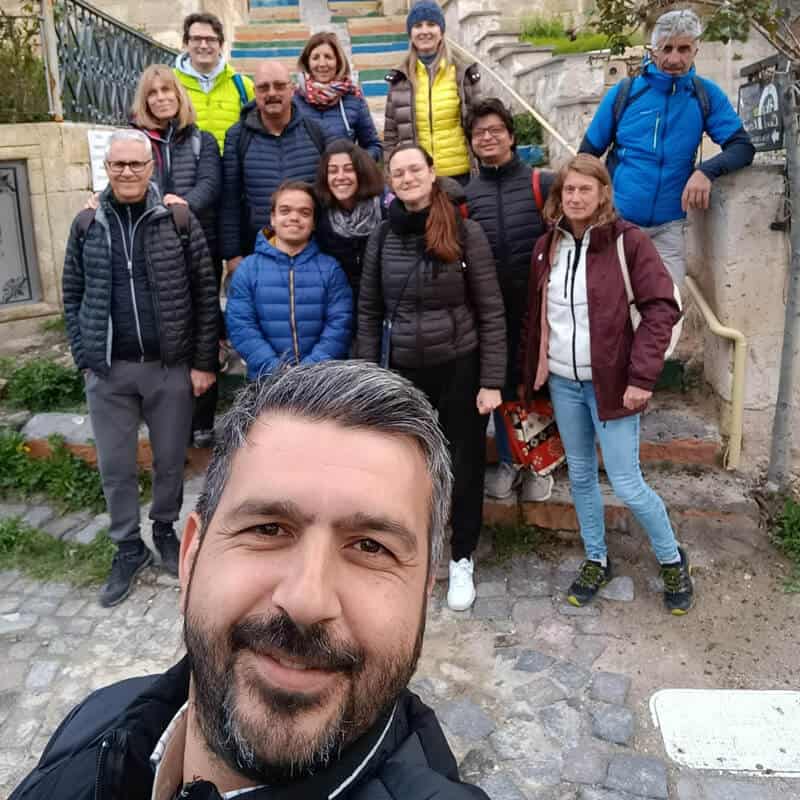 What sets Rubil apart is his ability to connect with his guests on a personal level. He has a warm and welcoming personality that immediately puts people at ease. He enjoys sharing stories and anecdotes about Istanbul's past and present, and loves to engage in lively conversations with his guests. His passion for his work is infectious, and he always goes the extra mile to ensure that his guests have an unforgettable experience.
Rubil's tours are highly rated by his clients, who praise his professionalism, knowledge, and friendly demeanor. They often comment on how much they have learned and how much fun they have had on his tours. Many have even gone on to become repeat customers, eager to explore more of Istanbul with Rubil's expert guidance.
If you're looking for an experienced, knowledgeable, and personable guide to show you the best of Istanbul, look no further than Rubil Gunduz.
You can contact him directly at [email protected]
Or fill in this form below and we will put you in touch.
Conclusion
Hiring a private tour guide in Istanbul is an excellent way to explore the city and learn about its rich history and culture. Whether you book through a travel agency or directly with a tour guide, there are plenty of options available to suit your budget and preferences. You just should pay attention to finding the good ones.
While it is possible to explore Istanbul on your own, hiring a guide can help you make the most of your time in the city and provide you with valuable insights and knowledge that you might miss on your own. So, if you're planning a trip to Istanbul, consider hiring a private tour guide to enhance your experience and make your visit unforgettable.