Lived there for a whole year and took almost ALL of The Other Tour participants there since 2011 – so let's talk about our favorite neighborhood in Istanbul: Arnavutköy.
Among Istanbul's many diverse and vibrant neighborhoods, Arnavutköy stands out as one of the most interesting and beautiful. Nestled along the Bosphorus' European shore, this neighborhood is a delightful mix of old-world charm (including the enchanting Art Nouveau style) and modern amenities.
The underrated Arnavutköy, which means "Albanian Village" in Turkish, is known for its unique architecture and exceptional atmosphere. The neighborhood is characterized by its historic wooden mansions, known as "Yalı," which date back to the Ottoman period. These elegant structures, many adorned with intricate carvings and brightly painted, line the waterfront and offer a stunning contrast to the sparkling blue of the Bosphorus.
If you're looking to escape the rumpus of Eminonu and the fracas of Balat and explore a totally distinct, almost tourist-free part of Istanbul, then an afternoon in Arnavutkoy – which still has its village feel – might be exactly what you need. –wander-lush.org
History of Arnavutköy
During the Byzantine era, the region that is now known as Arnavutköy was named "Promotu" or "Promotus", and it was not as significant as it is today. It was primarily a rural area, home to orchards and small-scale farms. There was also a Byzantine palace in the region named Palace of Promotu, although little information is available about the palace today.
One reason for the lack of historical prominence is that the area was outside the walls of Constantinople. The walls served as the primary line of defense for the city, and most of the city's residential, commercial, and religious activity was concentrated within these walls. Areas outside the walls, like Arnavutköy, were less developed and less densely populated.
Hugging the Bosphorus
It's important to note that the Bosphorus has always been a crucial and strategic waterway, serving as a key route for trade and military movements, connecting the Black Sea to the Sea of Marmara, and by extension, to the Mediterranean. However, the areas directly adjacent to it, such as Arnavutköy, didn't start to urbanize and gain prominence until much later, particularly during the Ottoman era and beyond.
Even though the sources as to where the name "Arnavutköy" originates, it is commonly believed to be derived from the Albanian guardsmen who were stationed in this area during the reign of Sultan Mehmed the Conqueror, who conquered Constantinople in 1453. According to Istanbul Tour Studio's blog, the name stems from when Sultan Abdülmecid brought men from Albania to Istanbul in the 19th century, to help pave the city's streets. They were settled here, which is how it got its name.
Arnavutköy 1979 yılı.
Kazıklı yol öncesi.

(Kaynak:Hüseyin Özal Arşivi) pic.twitter.com/OJucQuunM2

— ESKİDEN İSTANBUL 🌙 (@eskidenist66) February 9, 2020
Regardless of the name, Arnavutköy became home to a diverse population, including Turkish, Greek, Jewish, and Armenian communities over time. In the 19th and early 20th centuries, Arnavutköy was a favored residential area for Istanbul's wealthy and elite, who built the grand waterfront mansions, or "yalı," that the neighborhood is known for today.
Despite the significant changes Istanbul has undergone, Arnavutköy has managed to retain much of its historical charm. The neighborhood is characterized by its traditional wooden Ottoman houses, narrow streets, and scenic views of the Bosphorus. It continues to reflect a diverse cultural heritage and stands as a testament to the rich history of Istanbul.
Getting to Arnavutköy
Arnavutköy is accessible via several modes of transportation. The neighborhood has its own ferry terminal, Arnavutköy Iskelesi, and boat services are fairly frequent until about 6pm everyday from Eminönü.
A more convenient way to reach Arnavutköy is by bus via Beşiktaş. Several city bus routes travel up and down the Bosphorus, stopping at Arnavutköy every time. You can easily catch one of these buses from various neighborhoods along the Bosporus such as Kabataş, Beşiktaş and Ortaköy.
The perfect way to get there
Taking the ferry from Eminönü to Arnavutköy is an amazing option, providing a scenic journey along the Bosphorus. It only requires one standart fee with your Istanbul Card which only charges you about 10 TL (0.5 Euro or US Dollar)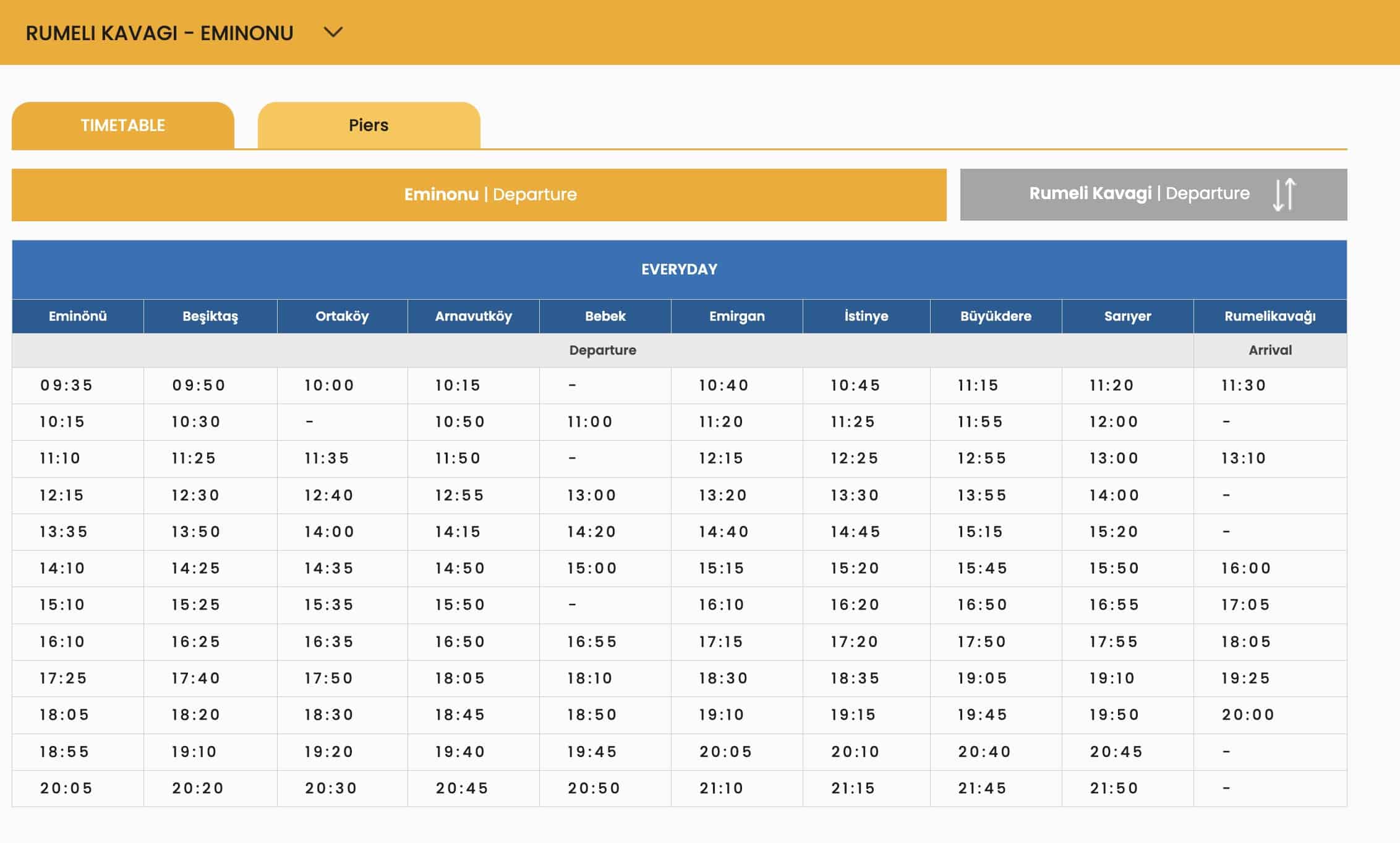 Alternatively, taxis are readily available throughout the city, and ride-hailing apps like Uber and BiTaksi operate in Istanbul. The cost will depend on the time of day and traffic, but a one-way trip from central Istanbul to Arnavutköy is usually reasonable.
What to do and see in Arnavutköy
Arnavutköy, a serene suburb nestled by the Bosphorus, is a haven of tranquillity and quaint charm. Devoid of the typical touristic attractions, its allure lies in its architectural beauty, and the simple pleasures found in its picturesque backstreets. Whether it's a charming cafe tucked away in a corner, a vibrantly painted staircase, an enchanting viewpoint, or just a whimsical planter or bicycle artfully placed, Arnavutköy is a treasure trove of unexpected delights.
A few landmarks
Leisurely exploration is the recommended approach here. Stroll through its calm streets and lose yourself in the simple joys of discovering its hidden gems. To the east, the Greek Orthodox Church of Taksiarkis, which stands imposing with its vast footprint.
Built in 1899, this gold-tinted chapel, made from plaster and cut stone, is a testament to the area's rich cultural history. Still an active place of worship, it welcomes visitors every Sunday to join in the Divine Liturgy with Istanbul's Orthodox community.
A few blocks towards the waterfront, you'll find the Tevfikiye Mosque. This historic structure, built in 1832 and recently restored, features an elevated terrace offering captivating views of the Bosphorus.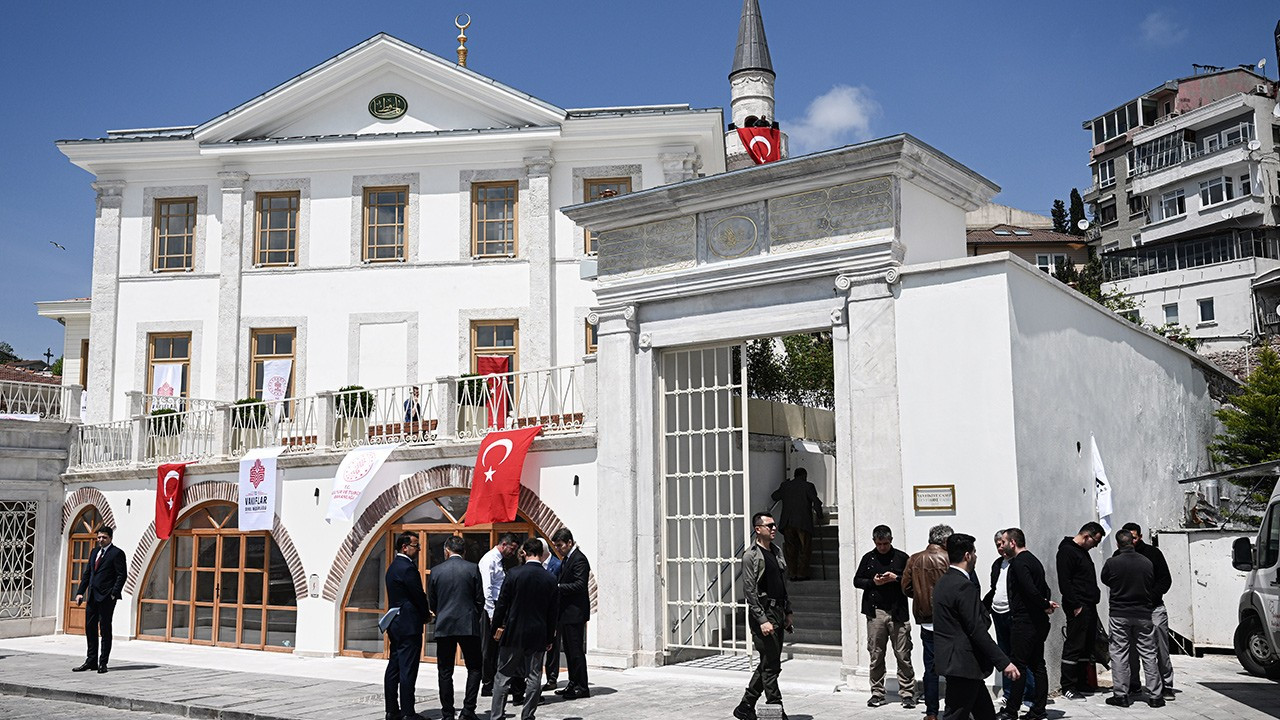 Further inland, the Jewish and Greek Cemeteries bear testament to the diversity of the communities that have called Arnavutköy home.
As the day winds down, be sure to return to the waterfront which is the perfect spot to witness the sunset. Watch as local fishermen set up their long rods, eagerly casting their lines into the gentle surf, a lively backdrop to the tranquil setting sun. As dusk settles, the shimmering sunlight bathes the houses and the strait in a magnificent light, casting a mesmerizing glow over Arnavutköy.
In Arnavutköy, the joy is in the journey, not just the destination. Its charm is a reminder of the simple pleasures that lie in the unexpected and the overlooked, offering a unique experience for every visitor.
Where to eat or drink
In recent years especially, Arnavutköy has truly become a gastronomic hotspot brimming with innovative eateries and traditional
Turkish cuisine
. This charming district marries the old and new, creating a thriving culinary scene that captivates both locals and food-loving travelers alike.
View this post on Instagram
Brasserie Di Dante
This is a charming café in Arnavutköy, Istanbul. It is recommended for its good pizza, burgers, and a Romanian chicken soup called zeama. The café also offers a selection of delicious beers to its guests. We stop by this cafe real often on The Other Tour lately and  the courteousness of the staff and the high quality of service definitely stands out.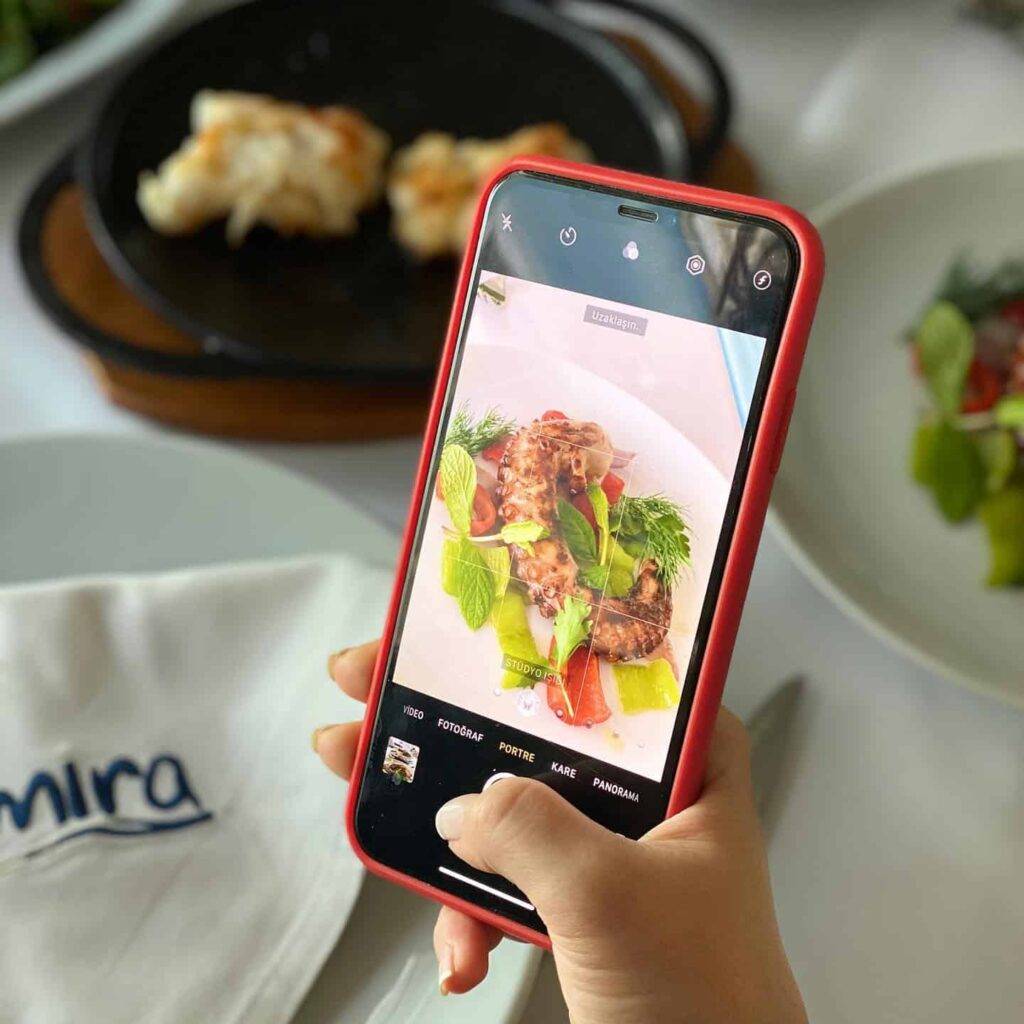 Mira Balık
Another restaurant we used many times on The Other Tour. Mira stands as a premier seafood destination, set against the backdrop of breathtaking sunset vistas that embellish the scenic splendor of its beachside location. Positioned conveniently along a picturesque walking path, it proffers an impressive array of beverages and gastronomic delights, creating a sublime dining experience that harmoniously blends ambiance and culinary artistry.
Adem Baba
Poised at the gateway of Arnavutköy, Istanbul, Adem Baba distinguishes itself as a delightful retreat for seafood enthusiasts seeking a swift yet satisfying culinary experience. A refreshing divergence from the more upscale dining establishments that populate the area, it offers an invitingly casual ambiance where patrons can indulge in a tantalizing array of freshly prepared fish dishes. This eatery encapsulates the authentic, bustling spirit of the neighborhood, making it a must-visit locale for those who value quality, simplicity, and convenience.
Weber's Kitchen & Bar
A jewel of the city's gastronomic scene, Weber's caters to a broad spectrum of tastes, serving as a wine bar and offering vegetarian options. Its inviting ambiance offers a warm, cosy retreat, where patrons can savor their meals and drinks while enveloped in the harmonious tunes that fill the air. Weber's menu is a delightful parade of flavors, with delicious snacks, succulent burgers, and a diverse selection of beer and wine.
What's near Arnavutköy that's interesting?
Arnavutköy, a charming neighborhood located on the European side of Istanbul, offers a delightful mix of historical landmarks and scenic beauty. Here are some nearby places we recommend exploring:
Bebek: Just a short distance from Arnavutköy, Bebek is a picturesque waterfront neighborhood known for its trendy cafes, restaurants, and beautiful seaside views. Take a leisurely stroll along the promenade, savor delicious Turkish cuisine, and soak in the tranquil atmosphere.
Rumeli Fortress: Situated along the Bosphorus, Rumeli Hisarı is a stunning fortress that dates back to the 15th century. Marvel at its impressive architecture and enjoy panoramic views of the Bosphorus Strait. Take a guided tour to learn about its historical significance and explore the exhibits within.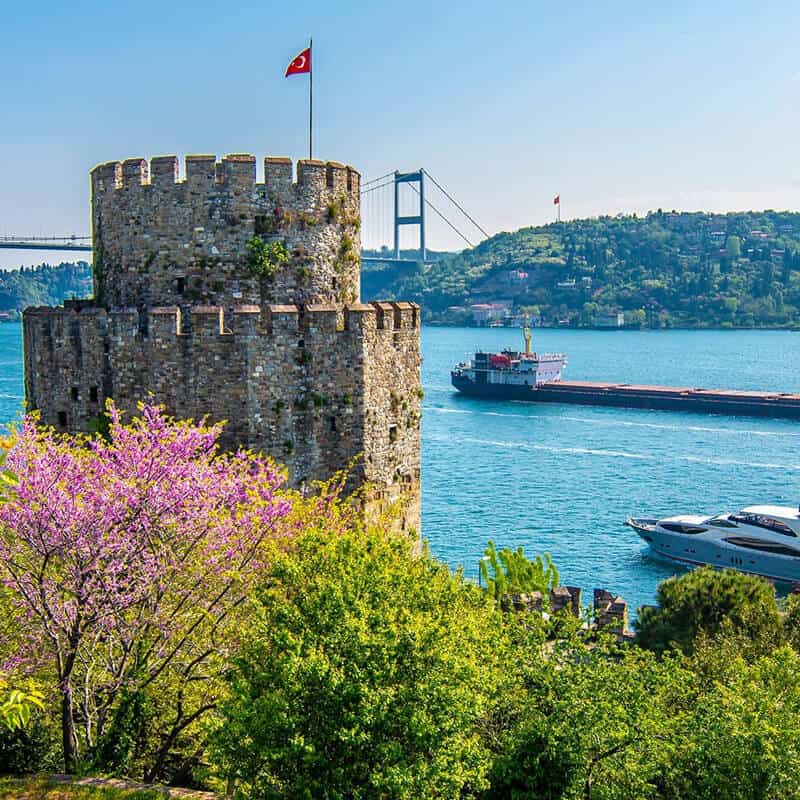 Emirgan Park: Embrace nature's beauty at Emirgan Park, a lush oasis nestled in the heart of Istanbul. Famous for its vibrant tulip displays during springtime, this park offers a serene escape from the bustling city. Enjoy a leisurely walk, have a picnic, or visit the historic Emirgan Pavilion within the park.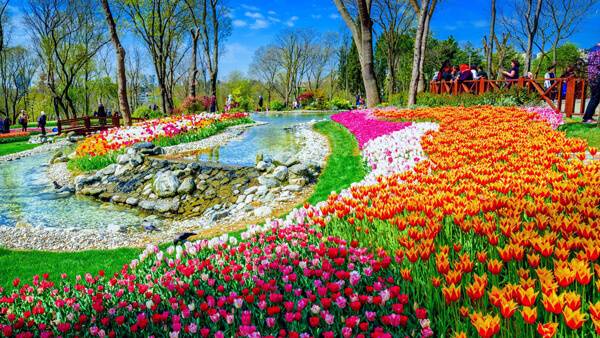 Kuruçeşme: Located near Arnavutköy, Kuruçeşme is a vibrant neighborhood known for its chic waterfront restaurants, lively bars, and scenic views of the Bosphorus. Enjoy a delicious meal with a view, indulge in a relaxing waterfront stroll, or simply soak in the vibrant atmosphere.
Ortaköy: A lively neighborhood located nearby, Ortaköy showcases a blend of Ottoman and modern influences. Its picturesque square is adorned with a stunning mosque, a variety of cafes, and a vibrant arts and crafts market. Try the famous "kumpir" (stuffed baked potatoes) and enjoy the enchanting views of the Bosphorus.
Immerse yourself in the beauty and cultural richness of these nearby places, complementing your exploration of Arnavutköy and making your visit to Istanbul even more memorable.
Conclusion
Arnavutköy is a charming neighborhood with much to offer. From its picturesque Bosphorus views and unique architecture to its vibrant culinary scene, a visit to this corner of Istanbul promises an experience unlike any other. Whether you choose to explore its historic streets, dine in one of its many restaurants or cafes, or simply sit by the water and watch the world go by, Arnavutköy is sure to captivate you.