Let's explore the world of private tours in Istanbul, from private guided tours to cruises on the Bosphorus, and everything in between. So grab a cup of Turkish tea and let's get started!
First things first, what exactly is a private guided tour? Well, it's pretty much what it sounds like. Instead of being part of a group tour, you get your own personal guide who takes you around the city and shows you the sights. It's a great way to see the city if you don't want to deal with the hassle of figuring out transportation and navigating on your own.
Private tours offer a level of flexibility and customization that larger, group tours simply can't match. With a private tour, you get to choose your own itinerary, set your own pace, and ask as many questions as you like without feeling like you're holding up the rest of the group. Plus, you get the undivided attention of a local tour guide who can share insider knowledge and give you a unique perspective on the city.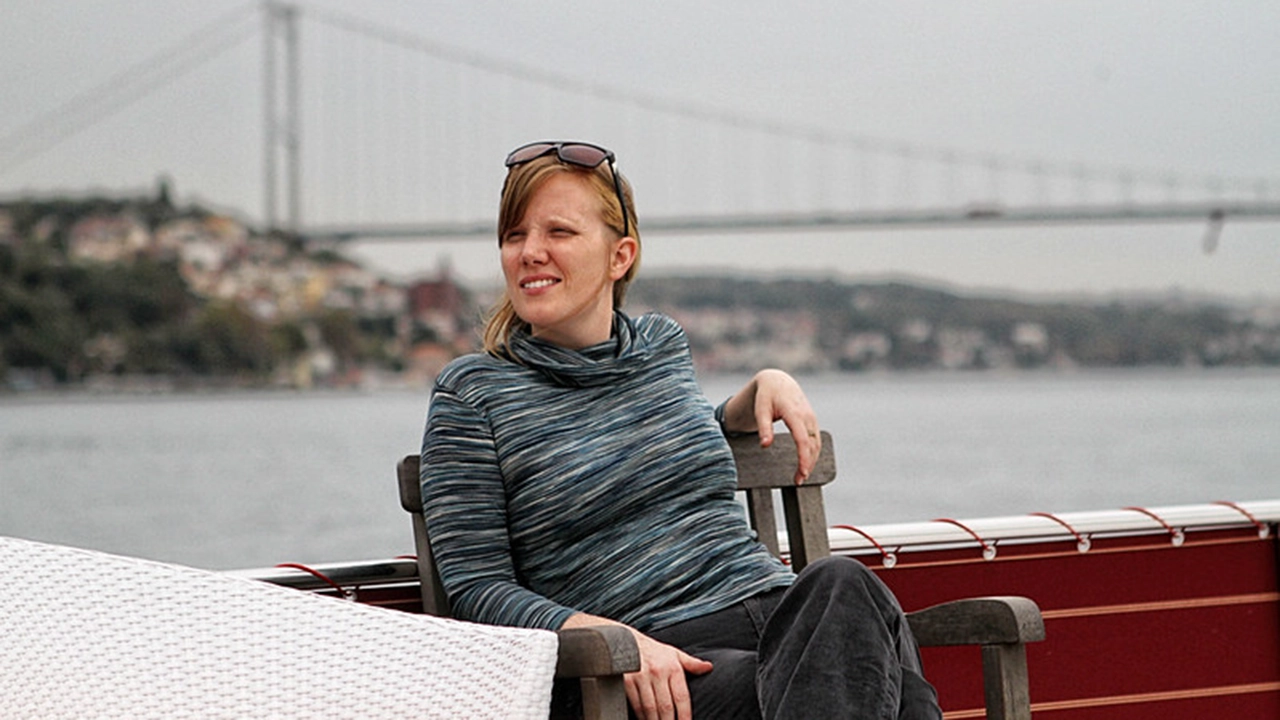 So what kind of private tours are available in Istanbul?
There are plenty of options to choose from, depending on your interests and preferences. If you're a history buff, you might want to consider a private guided tour of Istanbul's historic sites, such as the Blue Mosque, Haghia Sophia, and Topkapi Palace. Your guide can give you a deeper understanding of the city's rich cultural and architectural heritage, and help you avoid the crowds that often swarm these popular tourist spots.
Check out our new article about individual tour guides you can hire in Istanbul.
For foodies, there are plenty of private food tours available in Istanbul that offer a chance to sample the city's delicious cuisine. From street food to fine dining, Istanbul is a food lover's paradise, and a private food tour can take you to some of the city's hidden gems and lesser-known eateries.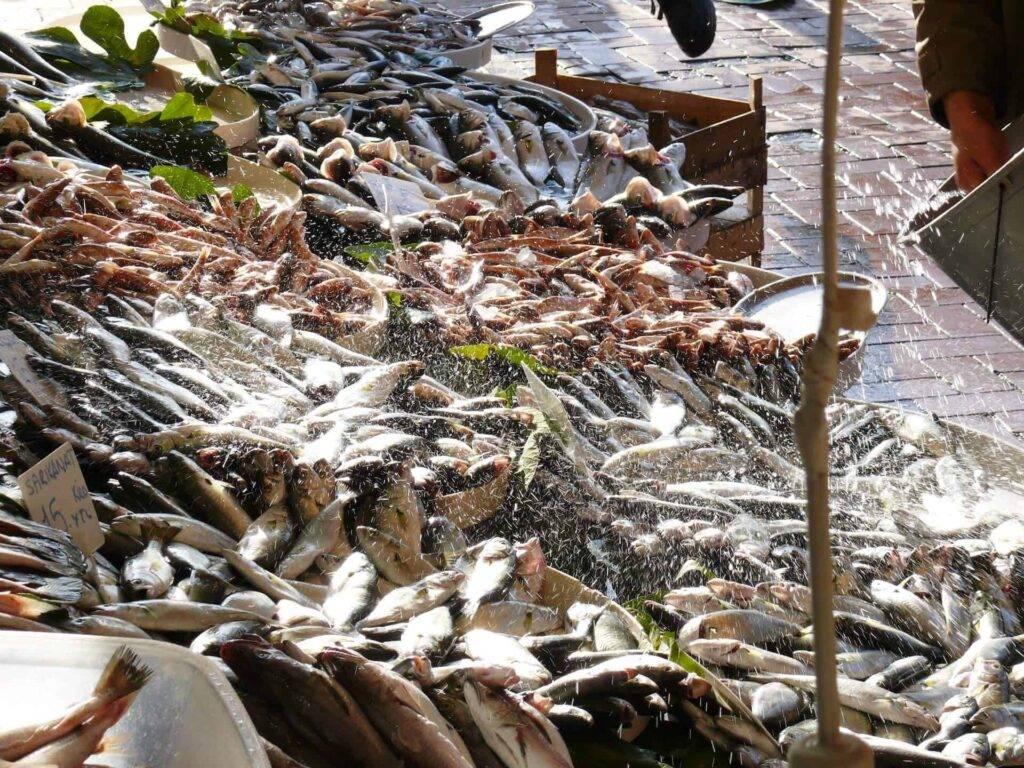 And for those who just want to get a taste of Istanbul's vibrant atmosphere, a private walking tour can be a great option. You can explore the city's bustling bazaars, narrow alleys, and lively neighborhoods with a knowledgeable guide who can show you the best local hangouts and share stories about Istanbul's history and culture.
So, do you actually need a tour guide for Istanbul?
It depends on your preferences and comfort level. If you're the adventurous type who loves to explore on your own, you may be perfectly fine without a guide. But if you want to get the most out of your Istanbul experience and learn as much as possible about the city's rich history and culture, a private tour guide can be an invaluable resource.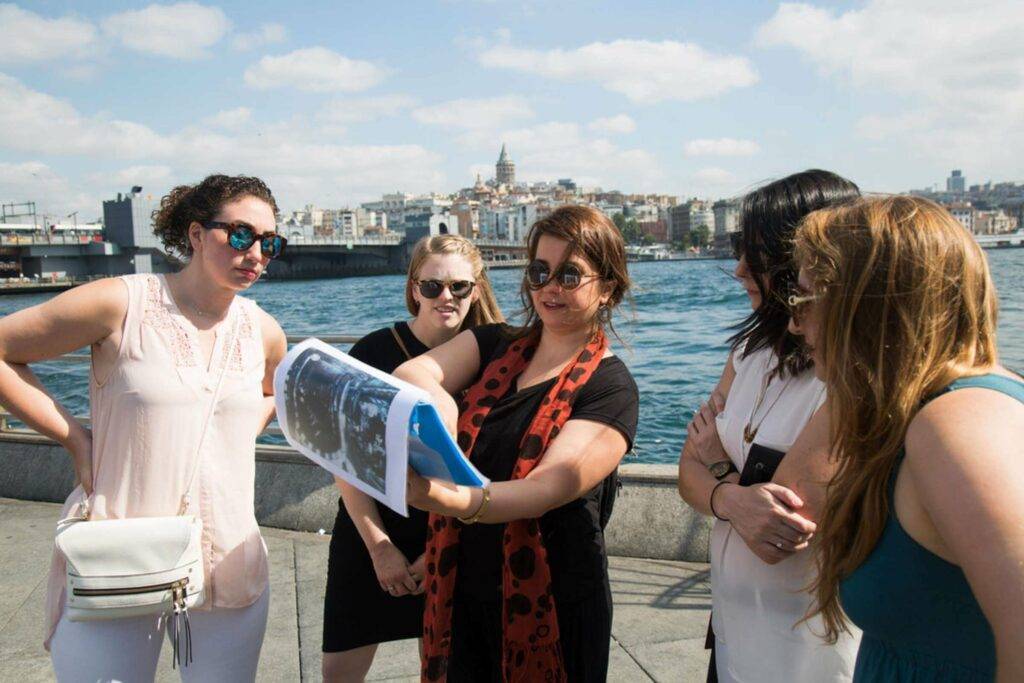 Let's talk cost of private tours in Istanbul
The cost of a private tour guide in Istanbul can vary depending on the type of tour and the duration, but you can generally expect to pay anywhere from 150 to 300 Turkish Lira per hour (8 to 16 US Dollars). It may seem like a steep price, but keep in mind that you're paying for a customized and personalized experience, as well as the knowledge and expertise of a local tour guide.
So, how do you find a reliable and trustworthy private tour guide in Istanbul? The best way is to do your research and read reviews from online platforms.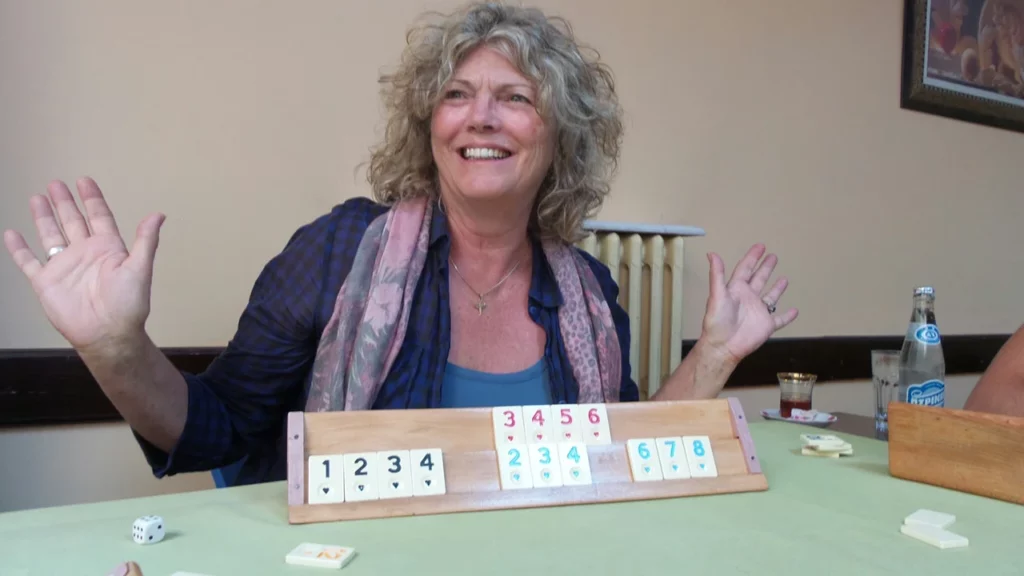 PRACTICAL TIPS
There are several ways to book a private tour in Istanbul and here are some suggestions:
Research and compare tour providers: Look for tour companies that offer private tours in Istanbul and compare their prices, itineraries, and customer reviews. You can use online travel websites, such as

Tripadvisor

or

Viator

(same company unfortunately), to find tour providers.
Contact the tour provider directly: Once you have found a tour provider that you are interested in, contact them directly to inquire about their private tour options. You can do this via their website or by sending an email. Note that companies like TripAdvisor charge a %25 commission and you can ask the tour company to give you a discount instead.
Customize your tour: If you have specific places you want to visit or things you want to do, ask the tour provider if they can customize a tour to fit your preferences.
Book in advance: Private tours can be popular and may get fully booked, so it's best to book in advance to secure your preferred date and time.
Confirm the details: Before finalizing your booking, confirm the details of the tour, including the itinerary, duration, and inclusions/exclusions. Make sure you understand the terms and conditions of the booking, including the cancellation policy.
Pay securely: Make sure you pay for your private tour through a secure payment system, such as Viator or a reputable credit card processor. Avoid paying cash to avoid fraud or scams. And please don't expect to pay with PayPal because it doesn't work in Turkey.
Communicate with your guide: Once you have booked your private tour, communicate with your guide before the tour date to confirm the meeting point and any other details. This can help ensure a smooth and enjoyable tour experience.
How much does a private tour guide cost in Istanbul?
Ah, the age-old question of pricing. Well, let me tell you, prices can vary greatly depending on the tour company and the type of tour you're looking for. You can find a decent private tour guide in Istanbul for around 150-250 euros per day. Of course, this can go up or down depending on the length of the tour, the number of people in your group, and the specific requests you have.
Can I tour Turkey on my own?
Sure, you can tour Turkey on your own. But let me ask you this: do you really want to miss out on all the insider knowledge and hidden gems that only a local guide can show you? Plus, navigating the language and cultural differences can be a challenge. But hey, if you're up for an adventure, go for it! When all is said and done this is one of the safest destinations in the world.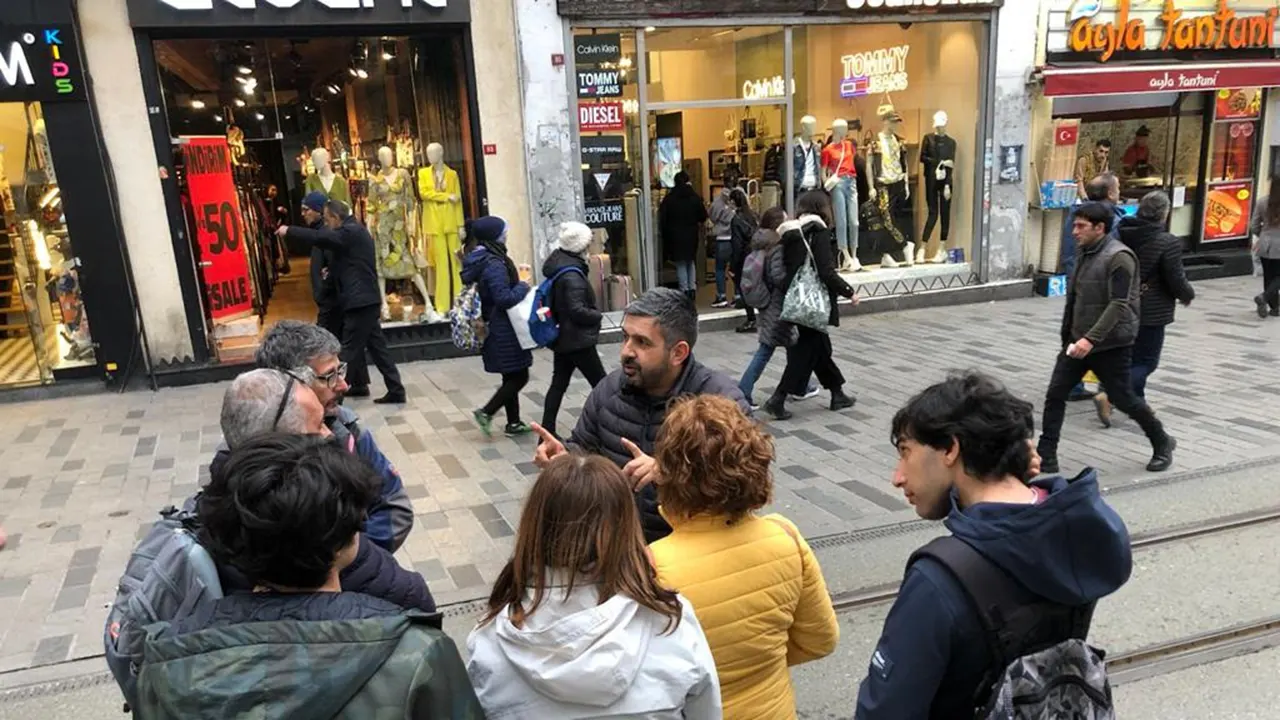 Do you need a tour guide for Istanbul?
Well, technically, no, you don't need a tour guide for Istanbul. But if you want to truly experience the city and learn about its history, culture, and people, I highly recommend hiring a local guide. Trust me, it'll be worth it if you find the right tour guide.
How much do you tip a private tour guide in Turkey?
Ah, tipping. In Turkey, it's common to tip your guide around 10-20% of the total cost of the tour, depending on how satisfied you were with their service. But you are in no way obliged to tip your guide either.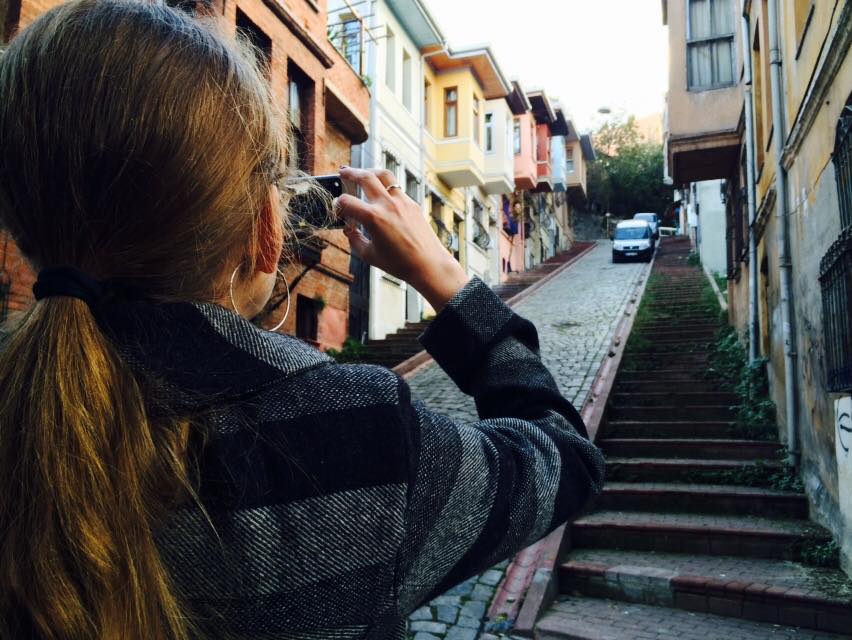 PRIVATE TOUR COMPANIES IN ISTANBUL
If you're looking for a private tour of Istanbul, you have plenty of options to choose from. Here are five of the best private tour companies in Istanbul that I recommend:
The Other Tour
Yes, shameless self-promotion! Our team of local guides offers immersive and authentic tours that take you off the beaten path and into the heart of Istanbul's vibrant culture. Our tours are designed to show you the real Istanbul and its hidden gems. You can check out our itinerary for more information.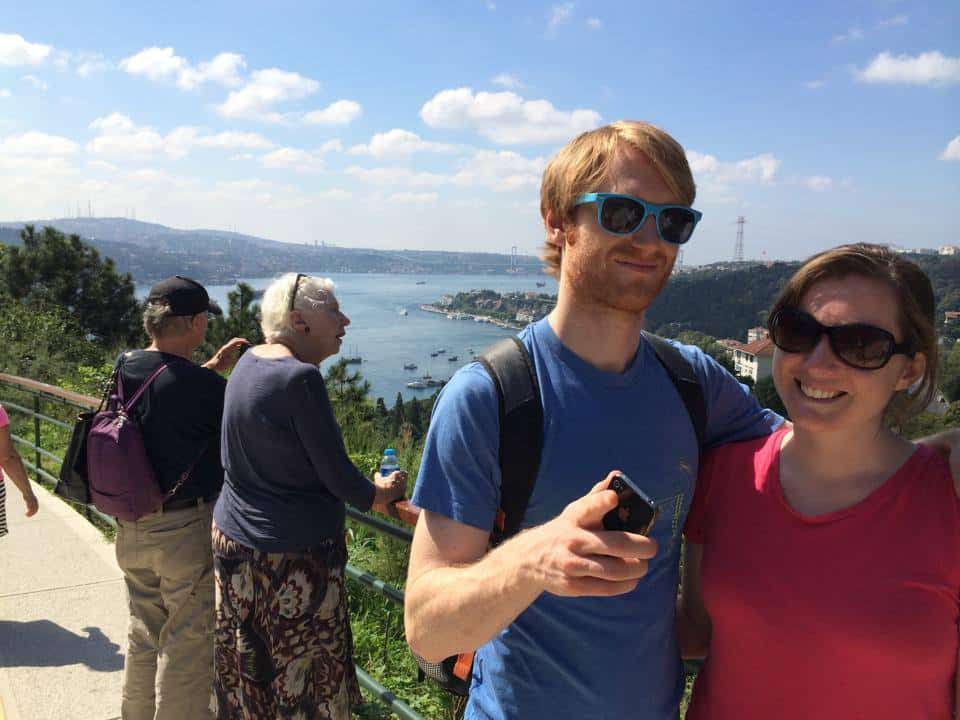 Istanbul Tour Studio
Istanbul Tour Studio specializes in creating custom tours that are tailored to your interests and preferences. Whether you want to explore the city's culinary scene or dive deep into its history and architecture, Istanbul Tour Studio can create a tour that's just right for you.
Their website, istanbultourstudio.com has a variety of tour options to choose from, or you can contact them to create a custom tour.
Istanbul Layover Tours
This is a highly-rated tour company that offers personalized and private tours to explore Istanbul's top attractions. With a team of knowledgeable and experienced tour guides, Istanbul Layover Tours provides a unique and customized experience that caters to the interests and preferences of each individual traveler. From historical landmarks to cultural experiences and food tours, Istanbul Layover Tours offers a wide range of tour options to suit every taste. With a focus on comfort, convenience, and flexibility, Istanbul Layover Tours ensures a hassle-free and enjoyable tour experience.

Serhat Engul, Private Tour Guide
If you're looking for a more personalized and authentic tour experience, Serhat Engul Private Tour Guide is a great option. With over 20 years of experience as a licensed tour guide, Serhat can create a custom tour that suits your interests and language preferences.
You can learn more about his tours and services at www.serhatengul.com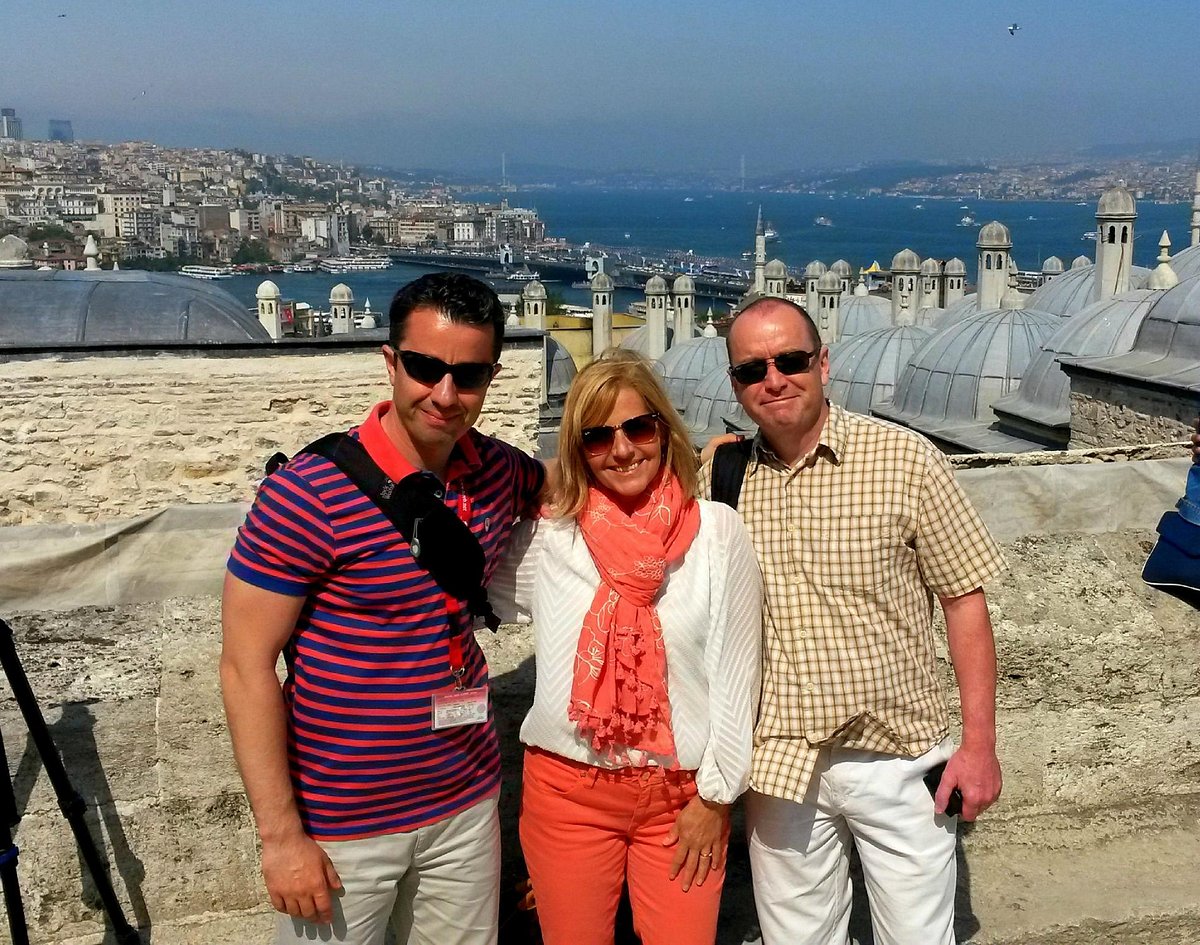 Istanbul Custom Tours – Private Day Tours
Here is another popular tour company that specializes in customized private tours of Istanbul. Their team of local guides is passionate about sharing their knowledge and love for Istanbul with travelers from around the world. Istanbul Custom Tours-Private Day Tours offers a variety of tour options, including historical tours, food tours, and cultural experiences, all tailored to suit the needs and interests of their clients. With a strong emphasis on personalized service, Istanbul Custom Tours-Private Day Tours ensures a memorable and authentic tour experience that showcases the best of Istanbul's hidden gems and local hot-spots.
No matter which tour company you choose, make sure to book in advance and communicate your interests and preferences to your guide. And don't forget to have fun and soak up all the amazing culture and history that Istanbul has to offer!
HOW ABOUT ONLINE RESOURCES?
Withlocals and TourByLocals are two popular online resources that connect travelers with local tour guides in Istanbul. These websites allow travelers to search for and book private tours with local guides, providing a more personalized and authentic experience.
Withlocals offers a variety of private tours in Istanbul, including food tours, cultural tours, and historical tours. Travelers can browse through the different tours available, read reviews from previous customers, and choose a tour that best fits their interests and schedule. Withlocals also allows travelers to communicate directly with their chosen guide to customize the tour and ask any questions they may have.
TourByLocals is another website that connects travelers with local guides in Istanbul. The website offers a range of private tours, including walking tours, food tours, and sightseeing tours. TourByLocals allows travelers to search for tours by location, activity, or theme, and provides detailed information about each tour, including the duration, inclusions, and pricing. Travelers can also read reviews from previous customers and book a tour directly with their chosen guide.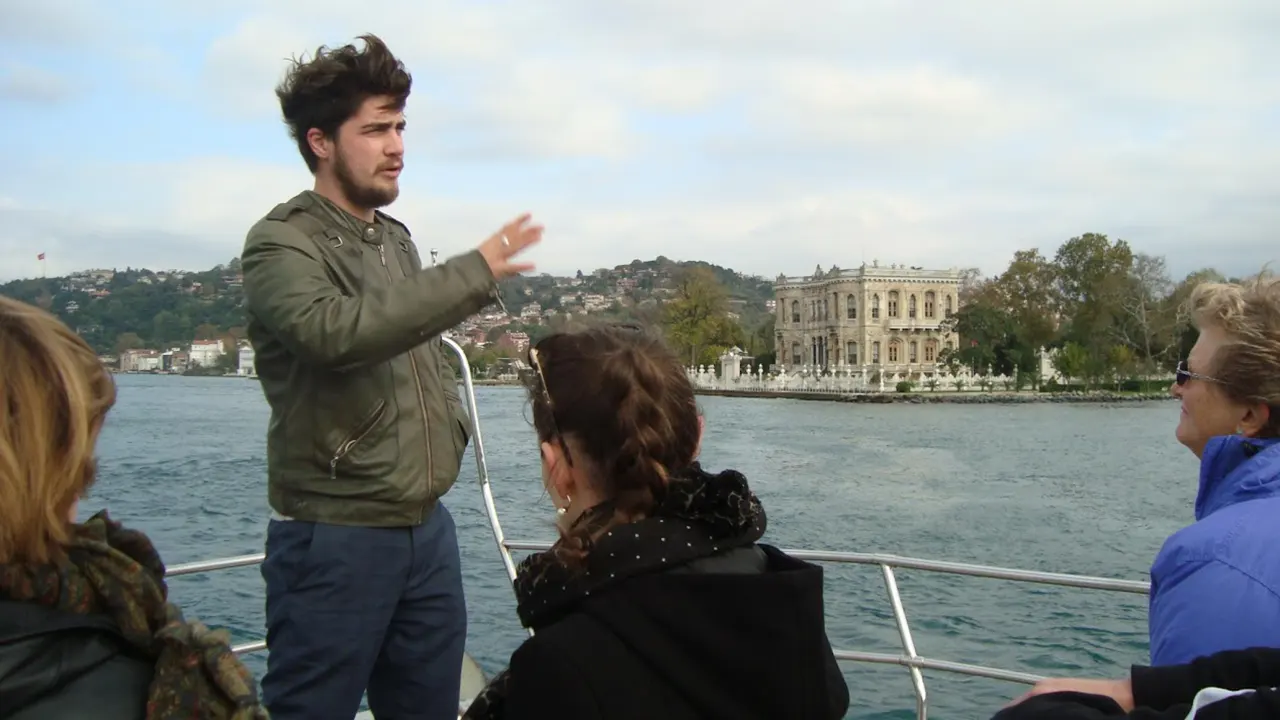 Other online resources that travelers can use to find and book tour guides in Istanbul include Viator and GetYourGuide. These websites offer a range of tours and activities in Istanbul, including private tours with local guides. Travelers can browse through the different tours available, read reviews from previous customers, and book a tour directly through the website.
Other websites
Turkeytravelplanner.com is a comprehensive online resource for travelers who are planning a trip to Turkey. The website provides a wealth of information on everything from transportation and accommodations to food, culture, and attractions. It also offers a section specifically dedicated to Istanbul, providing travelers with detailed information on what to see and do in the city.
Airbnb Experiences is another online resource that travelers can use to find and book unique tours and activities in Istanbul. The platform offers a range of experiences led by local hosts, including food tours, cultural experiences, and outdoor activities. If you're fed up with typical sites like Basilica Cistern, Grand Bazaar and Dolmabahce Palace, these experiences might be for you! These experiences can provide travelers with a more personalized and authentic experience of Istanbul, as they are led by locals who are passionate about sharing their knowledge and love for the city.
Overall, these online resources provide travelers with a convenient and reliable way to find and book private Istanbul tours with local guides. Whether you prefer a food tour, a historical tour, or a cultural tour, there are plenty of options available to choose from. By booking a private Istanbul tour with a local guide, you can get a more personalized and authentic experience of the city, and learn so more overall.
---
YOU MIGHT ALSO BE INTERESTED IN: