ESCORTED TOURS
There are many different types of daily guided tours available, ranging from walking tours to bus tours, and some even include food and drink tastings. Visitors can choose the tour that best suits their interests, budget, and schedule. Overall, taking a daily guided tour is a great way to explore Istanbul and make the most of your time in this vibrant and fascinating city.
FIRST THINGS FIRST
How to Plan an Itinerary in Istanbul?
How Many Days Required for Istanbul Tour?
What is the Best Way to Tour Istanbul?
The best way to tour Istanbul is by foot or by public transportation. Istanbul has an extensive public transportation system that includes buses, trams, and ferries, making it easy to get around the city. Alternatively, you can take a guided tour to make the most of your time in the city.
Group Tours in Istanbul
We have an entire article dedicated to this topic. We have experienced first-hand how amazing group tours can be in general, thanks to the group dynamics. We're talking appropriately-sized groups though, about 10-12 people. If a city tour is successful enough to bring together groups on the regular basis, we say go for it! They must be doing something right!
Read the whole article:
Do You Need a Tour Guide for Istanbul?
While it's not necessary to have a tour guide for Istanbul, it can be helpful to have someone who can provide context and historical information about the sights you're seeing. A tour guide can also help you navigate the city and provide recommendations for places to eat and shop.
How Much is a Tour Guide in Istanbul?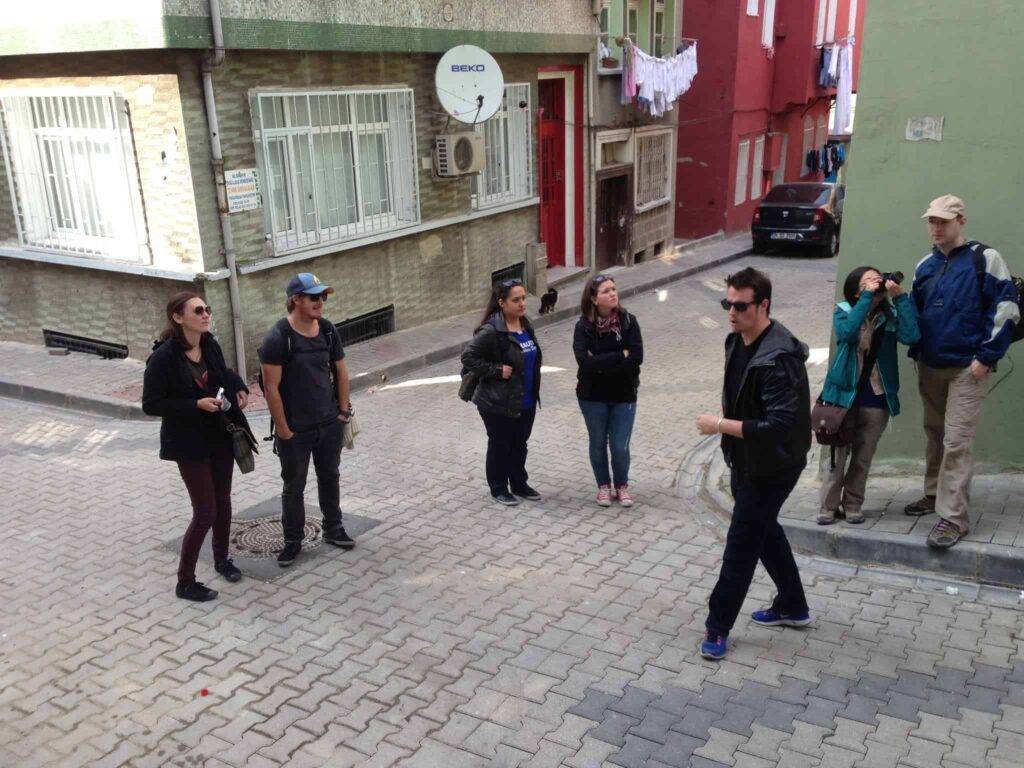 How Much is a Private Tour in Istanbul?
Are Guided Tours Cheap?
Is It OK to Travel Istanbul Without a Guide?
Yes, it's perfectly fine to explore Istanbul without a guide. The city is really safe, and there is plenty of information available online and in guidebooks to help you plan your itinerary.
How to Spend Time in Istanbul?
There are endless ways to spend your time in Istanbul, but here are a few must-see attractions:
Hagia Sophia (537): A former cathedral, then a mosque, then a museum that now serves as a mosque.
Blue Mosque (1616): A stunning mosque with intricate tile-work and domed ceilings.
Topkapi Palace (1478): The former residence of Ottoman sultans, now a museum with impressive collections.
Grand Bazaar (1461): A massive indoor market with thousands of shops selling everything from spices to textiles.
Bosphorus Cruise: A boat tour that takes you along the strait that divides Istanbul between Europe and Asia.
Which is the Best Month to Visit Istanbul?
The best time to visit Istanbul is in the spring (April-June) or fall (September-November), when temperatures are mild and crowds are thinner. Summer can be very hot and crowded, while winter can be chilly and rainy.
Why are some Turkey Tours So Cheap?
Turkey tours can be relatively inexpensive because the cost of living is lower in Turkey compared to many Western countries. Additionally, the tourism industry is very competitive, so tour companies are often able to offer lower prices to attract customers. And unfortunately the Turkish Lira has not been doing so well lately – currently it is in an all-time low compared to foreign currencies, especially € and $!
Are Tour Guides Worth It?
Tour guides can be worth it if you want a more in-depth understanding of the city's history and culture, or if you want to maximize your time by having someone else plan your itinerary. However, if you prefer to explore on your own or have a limited budget, a tour guide may not be necessary.
What are the Disadvantages of Guided Tours?
Some disadvantages of guided tours include:
Lack of flexibility: Tours often have set schedules and itineraries, so you may not have the freedom to explore at your own pace.
Crowds: Group tours can be crowded, which can make it harder to hear the guide or see the sights.
Cost: Private tours can be expensive, and even group tours may not fit everyone's budget.
In conclusion