Istanbul, a majestic city that gracefully bridges the continents of Europe and Asia, is a vibrant tapestry of history, culture, and breathtaking landscapes. Its pulsating heart is the Bosphorus Strait, a natural waterway that bisects the city, demarcating the continental divide while serving as a bustling lifeline teeming with life. The allure of this mesmerizing city can be intimately experienced through a private cruise on Istanbul's waters, an exclusive journey that reveals the city's enchanting spirit from a unique perspective.
Bu gönderiyi Instagram'da gör

However, the scope of this article extends far beyond its title. It seeks not only to explore the private cruising experience but also to illuminate the myriad ways to navigate the waters of Istanbul. This comprehensive guide delves into the allure of the Bosphorus, the Golden Horn, and their remarkable neighborhoods and attractions. Embark with us on this voyage, as we unravel the many ways to traverse these ancient waterways and unveil the myriad charms of Istanbul.
Bosphorus whispers,

Istanbul in twilight's glow,

Water tells tales old.
The Beauty and Importance of the Bosphorus
The Bosphorus is more than just a body of water. It's an enchanting blend of the past and present, urban life and nature, commerce and recreation. This approximately 32 km (20 mi) long strait connecting the Black Sea to the Sea of Marmara, is dotted with historic mansions, palaces, fortresses, and modern residences. Adding to its charm are the fishing boats, ferries, and private yachts that glide along its sparkling waters.
Bu gönderiyi Instagram'da gör

The strait is not only significant for its aesthetic appeal but also for its geopolitical importance. It's one of the world's busiest maritime passages and is the lifeline of Istanbul, contributing significantly to the city's economy.
Private Istanbul Cruise: An Unrivalled Experience
One of the best ways to explore the Bosphorus is by embarking on a cruise. While public cruises are available, nothing beats the exclusivity of a private Istanbul cruise. With a private cruise, you'll have the liberty to tailor your trip according to your preferences, taking as much time as you want at each site.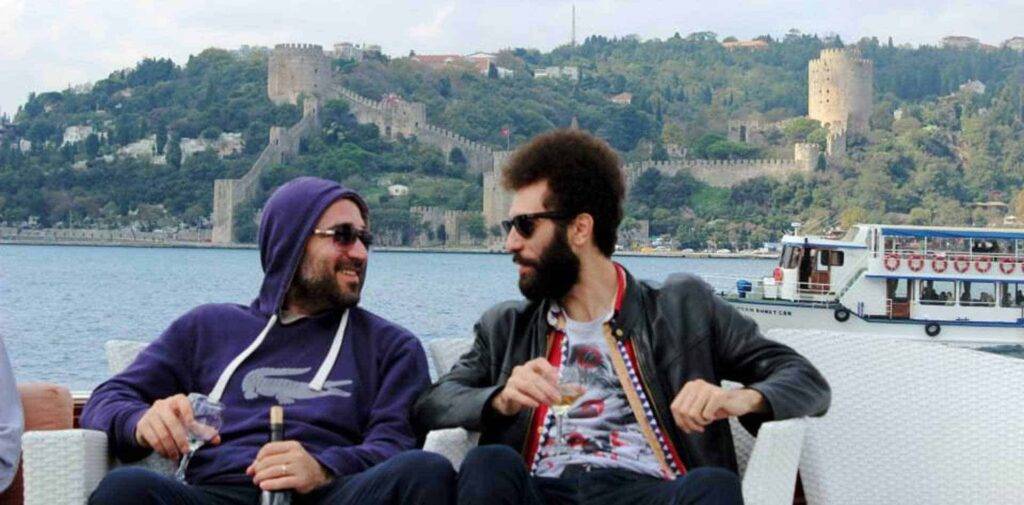 Private cruises typically last for two to four hours but can be customized to suit your schedule. They offer the convenience of choosing your departure time, stopping wherever you like, and soaking in the sights at your own pace. The cost varies depending on the duration, type of boat, and additional services like meals or guided tours, but you can expect to pay between $150 to $600.
The Marvels Along the Bosphorus
As you sail on your private Istanbul cruise, you'll encounter breathtaking landmarks that tell stories of Istanbul's rich history. From the Byzantine-era Rumeli Fortress to the opulent Dolmabahçe Palace, each monument exudes a distinct charm. The majestic Ottoman-style Ortaköy Mosque, with the Bosphorus Bridge as a backdrop, is a sight to behold, especially at sunset.
Aside from these landmarks, you can appreciate the diverse neighborhoods that line the strait. From the chic Bebek and Arnavutköy with their waterfront cafes, to the more traditional Uskudar and Kanlica on the Asian side, each neighborhood adds a unique flavor to the Bosphorus.
And if you're really lucky, you might even see some dolphins.
Bu gönderiyi Instagram'da gör
Answers to Internet's Burning Questions
To help you plan your private Istanbul cruise, here are answers to some frequently asked questions:
How much does a Bosphorus cruise cost?
The cost of a Bosphorus cruise varies widely based on the type of cruise, duration, and services included. Public cruises are more affordable, starting from $10, while private cruises offer a more personalized experience and can range from $150 to $300 or more.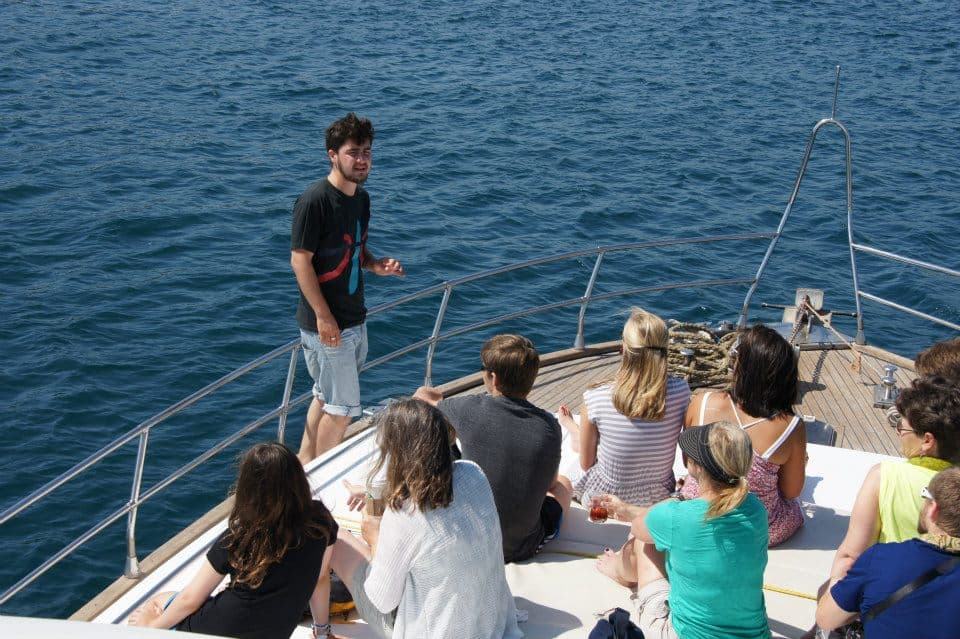 How long is a typical private Bosphorus cruise Istanbul?
Most private Bosphorus cruises range from 2 to 4 hours. However, private cruises can be customized to suit your preferences.
How long is a typical public cruise on the Bosphorus?
The length of a Bosphorus tour depends on the type of tour you choose. Shorter tours may last 2 hours, while comprehensive ones can last a full day, including stops at various landmarks and neighborhoods.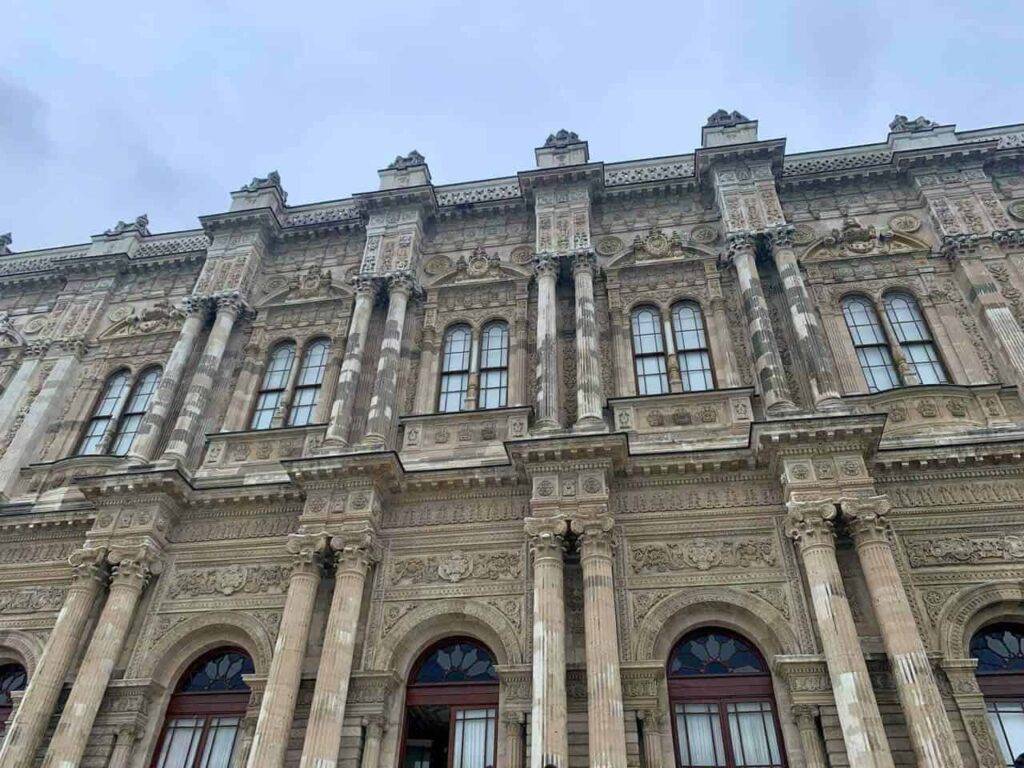 What do you see on the Bosphorus cruise?
Bosphorus cruise takes you along a scenic route showcasing Istanbul's iconic landmarks and diverse neighborhoods. You'll see the majestic Dolmabahçe Palace, the historic Rumeli Fortress and Anadolu Fortress, the iconic Ortaköy Mosque, and the striking Bosphorus Bridge. You'll also pass by charming neighborhoods like Bebek, Arnavutköy, Uskudar, and Kanlica, each offering a distinct cultural experience.
A private Istanbul cruise is more than a sightseeing activity; it's an immersive experience that allows you to appreciate the city's history, culture, and stunning landscapes from a unique perspective. So, whether you're a history buff, a nature lover, or just someone in search of a memorable adventure, a cruise along the Bosphorus is an experience not to be missed.
Bu gönderiyi Instagram'da gör
Best Ways to cruise on Bosphorus
Navigating the shimmering waters of the Bosphorus Strait is an essential experience for any visitor to Istanbul. This mesmerizing city, which straddles two continents, is best appreciated from the vantage point of its waters. Whether you're a budget traveler, a luxury seeker, or someone in between, there are numerous ways to explore the Bosphorus Strait, each offering a unique perspective of Istanbul's skyline. This guide will help you choose the best mode of exploration for your preferences and budget, ranging from public ferries and organized tours to private cruising.
Public Transportation
Cruising the Bosphorus on a public ferry is one of the most popular and affordable ways to explore the city of Istanbul. The Bosphorus Strait, which separates the European and Asian continents, offers breathtaking views of the city's skyline, dotted with mosques, palaces, and fortresses.
Public ferries in Istanbul are operated by Şehir Hatları, and they offer regular services along various routes across the Bosphorus. These ferries are not only an important mode of transport for locals commuting between the European and Asian sides of the city but also a favorite among tourists.
The most popular route for tourists is the Long Bosphorus Cruise, which travels from Eminönü on the European side to Anadolu Kavağı on the Asian side, near the Black Sea. This route allows passengers to see many of Istanbul's most famous landmarks, including the Topkapi Palace, the Hagia Sophia, the Blue Mosque, the Dolmabahçe Palace, the Ortaköy Mosque, the Bosphorus Bridge, the Maiden's Tower, and the Rumeli and Anadolu fortresses.
Passengers can disembark at several stops along the way, allowing them to explore charming neighborhoods, waterfront mansions (called yalı), fish restaurants, and markets. One of the highlights is Anadolu Kavağı, the final stop, where you can hike to the Yoros Castle for a stunning view of the Black Sea.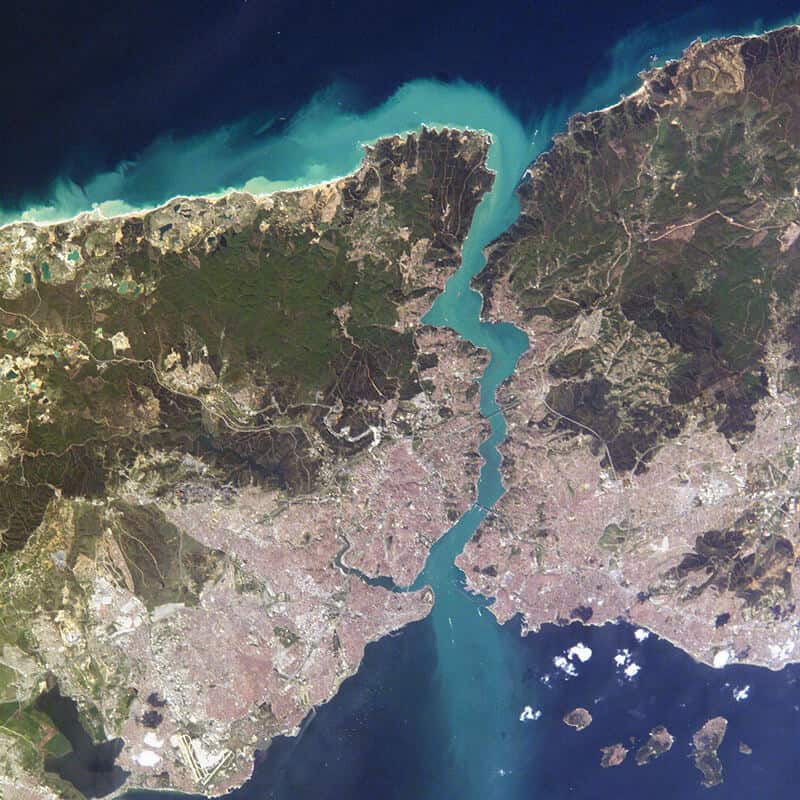 The ferries are comfortable and equipped with indoor and outdoor seating, as well as a café serving light refreshments. The Full Bosphorus Cruise takes about 6 hours round trip, including time to explore Anadolu Kavağı. Tickets are inexpensive, making it an affordable option for those who want to explore the Bosphorus at their own pace.
Remember, though, that these are public ferries and can get crowded during peak hours or during the tourist season, so it's advisable to arrive early to secure a good spot. Also, schedules can change based on the season and local conditions, so it's always a good idea to check the latest schedules before planning your trip.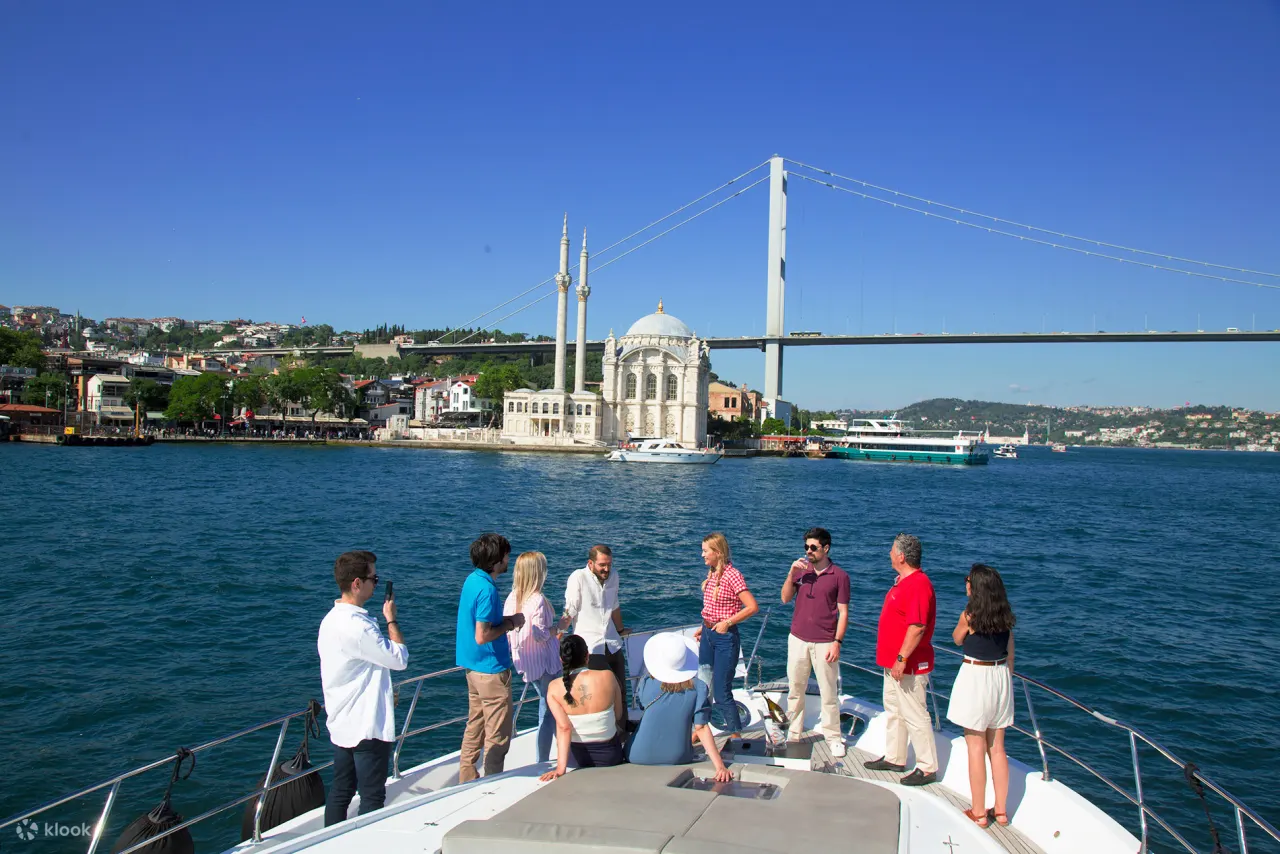 The Bosphorus Luxury Yacht Tour
Courtesy of Istanbul Welcome Card, this tour promises an immersive, exquisite journey through the captivating Bosphorus Strait. This esteemed voyage meanders past the city's most iconic palaces and historic sites, immersing guests in the rich history and culture of Istanbul.
The tour affords passengers an intimate view of renowned landmarks, including the grandeur of Dolmabahce Palace, the architectural elegance of Ortaköy Mosque, the majestic Bosphorus Bridge, and the enigmatic Maiden Tower. As you traverse the waters of the Bosphorus, the tour provides a unique vantage point from which to appreciate these monuments, unobstructed by the hustle and bustle of the city.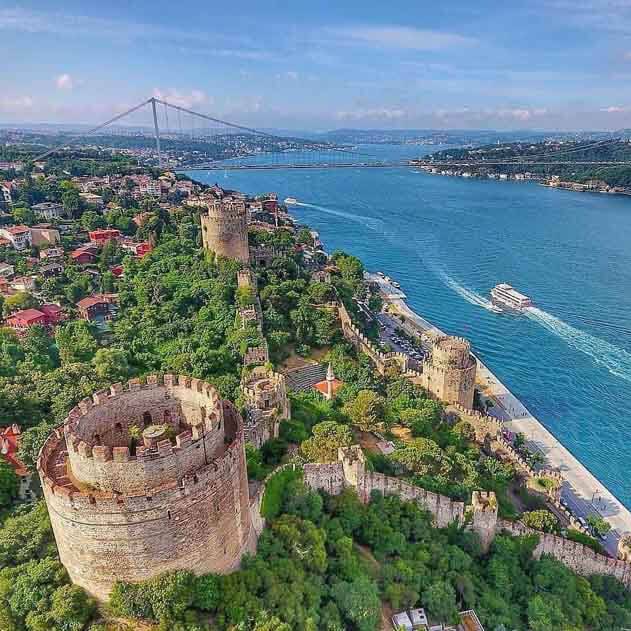 To make the experience as seamless as possible for guests, the Bosphorus Luxury Yacht Tour is conveniently available for online reservation through the Istanbul Welcome Card's official website. This ensures that regardless of where you are, securing your place aboard this memorable tour is just a few clicks away. Embark on this luxurious journey and allow the Bosphorus to unfold its myriad stories before your eyes.
Private Cruising on Istanbul's Waters
Private Istanbul cruises offer an exclusive, intimate experience away from the crowds. Whether you're planning a romantic getaway, a special celebration, or simply want to explore the city in style, a private yacht or boat tour can provide a memorable journey.
Routes and Sightseeing: Similar to public ferries, private cruises offer stunning views of Istanbul's iconic landmarks, including the Dolmabahçe Palace, Ortaköy Mosque, Bosphorus Bridge, and the Maiden's Tower. However, the advantage of a private cruise is the flexibility to customize your route and schedule, allowing for a more personalized experience.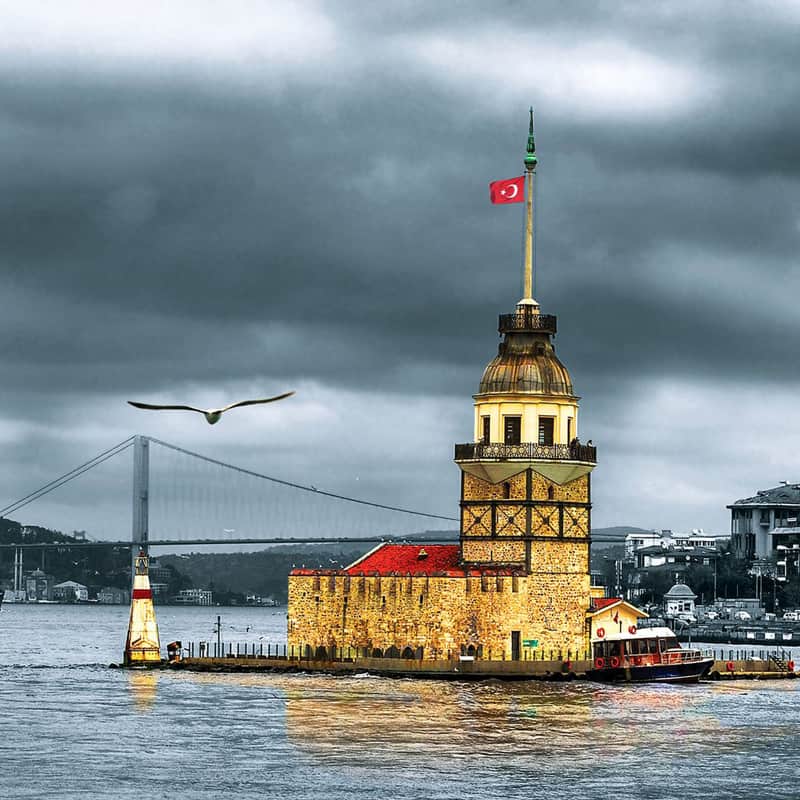 Luxury and Comfort: Private yachts and boats usually offer high-end amenities. Depending on the yacht, this could include comfortable seating, dining areas, private rooms, sun decks, and even a bar. Some luxury cruises also offer gourmet meals, champagne, or a personal guide as part of the package.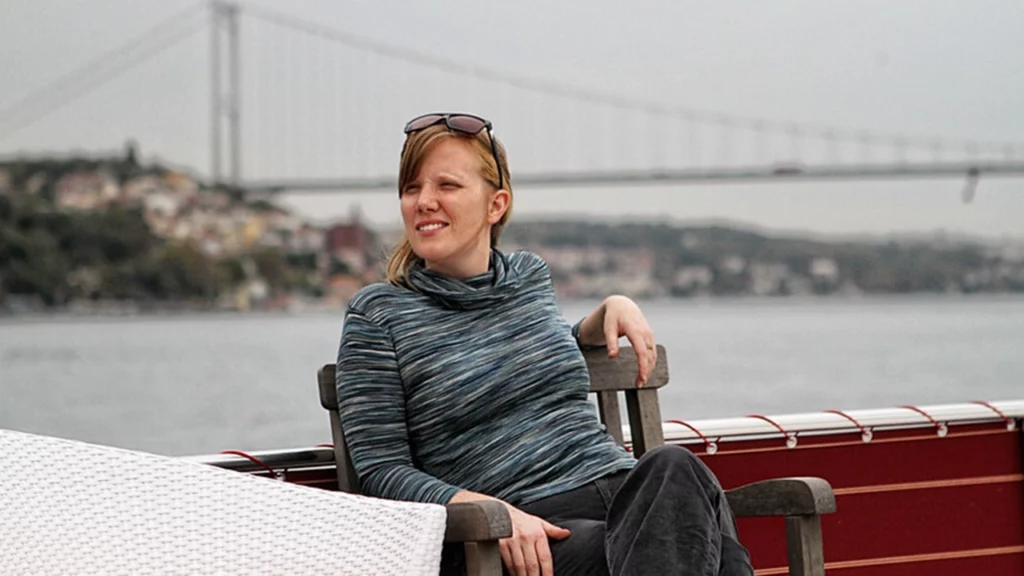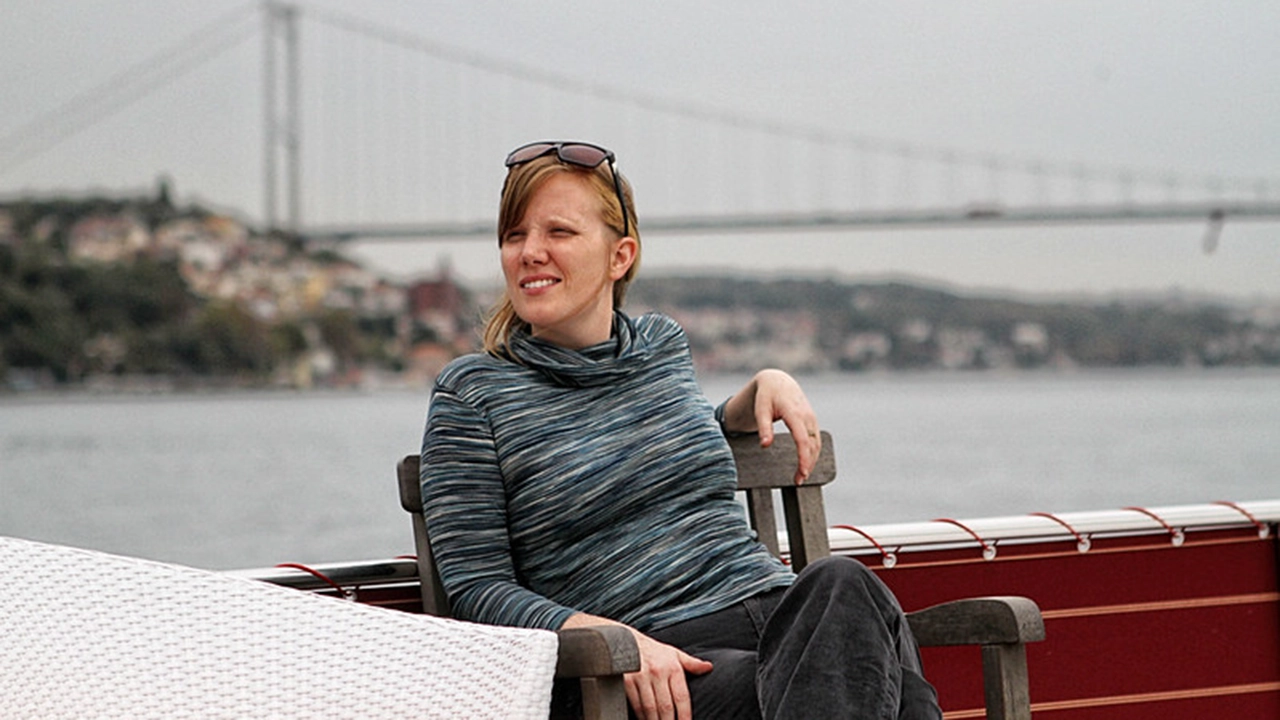 Special Occasions: Private cruises are perfect for special occasions. Whether it's a birthday, anniversary, wedding, or corporate event, celebrating on a private yacht adds a touch of elegance and uniqueness to the event. Some companies even offer event planning services to help organize your special day.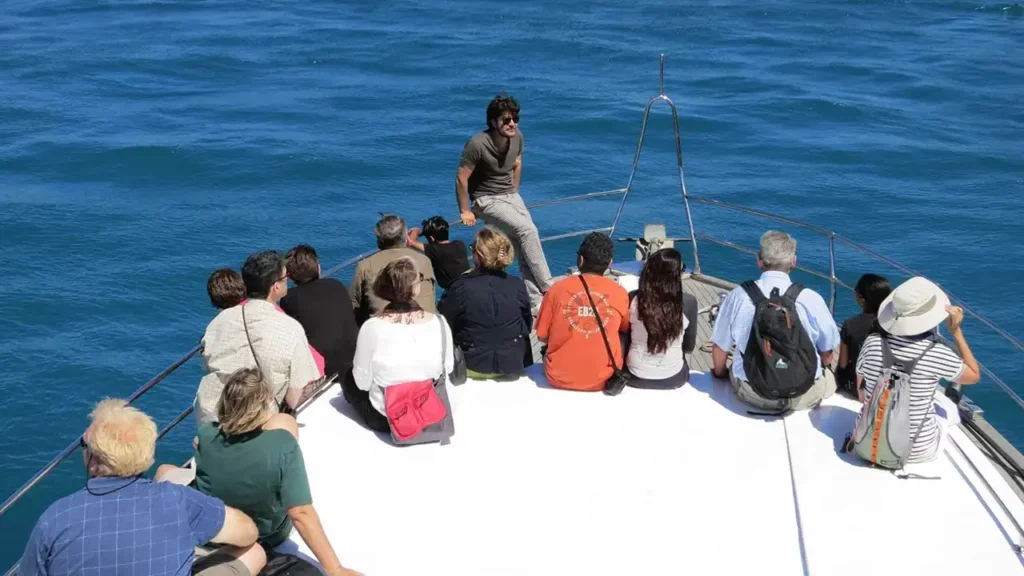 Sunset Cruises: One of the most popular options for a private cruise is a sunset tour. Watching the sun set over the Bosphorus while sailing on a private yacht is a magical experience. Often, these tours include dinner and drinks, making for a romantic evening.
Price: Private cruises are more expensive than public ferry rides or shared tours. However, the price can vary significantly depending on the size of the yacht, the duration of the tour, the season, and any additional services included.
Booking: Private cruises can be booked through various companies in Istanbul. It's recommended to book in advance, especially during the high season.
Remember, when booking a private cruise, always verify what's included in the package and make sure to communicate any special requests or needs ahead of time. Enjoy the luxurious and exclusive experience of a private cruise on Istanbul's beautiful waters!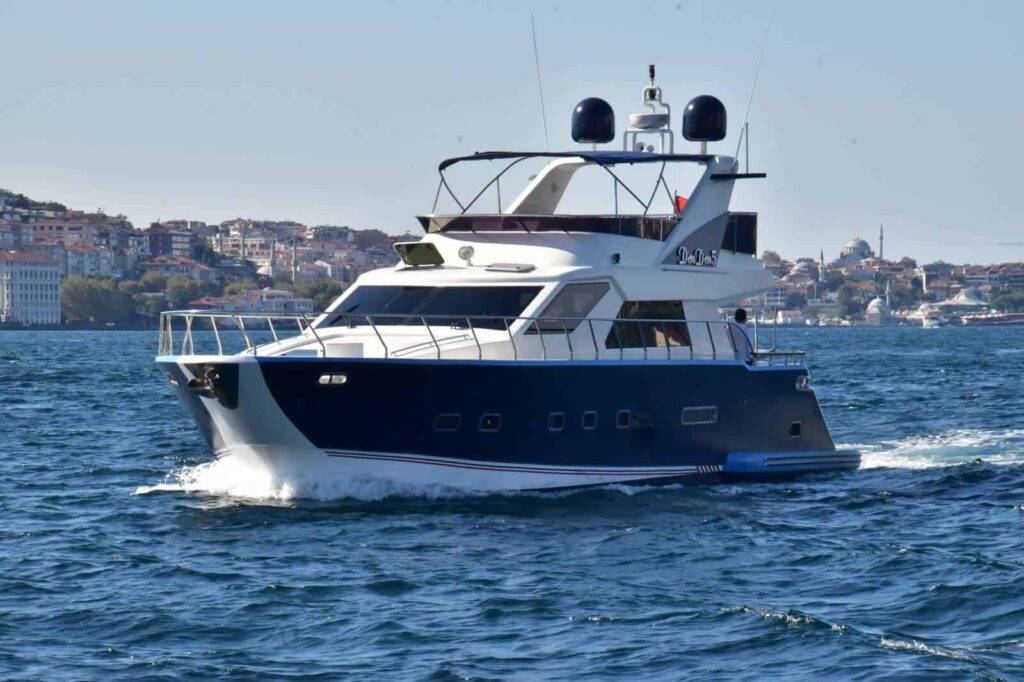 PRIVATE ISTANBUL CRUISES WE PROVIDE
Step aboard with TheOtherTour.com and embark on a journey that transcends the ordinary. Experience the allure of Istanbul like never before with our exclusive private cruises on the Bosphorus.
Our private cruises offer an unparalleled perspective of Istanbul's stunning skyline. As we navigate the waters between Europe and Asia, the city's historical grandeur unfolds right before your eyes. From the majestic Ottoman palaces to the towering minarets, each view offers a captivating vignette of the city's rich past and vibrant present.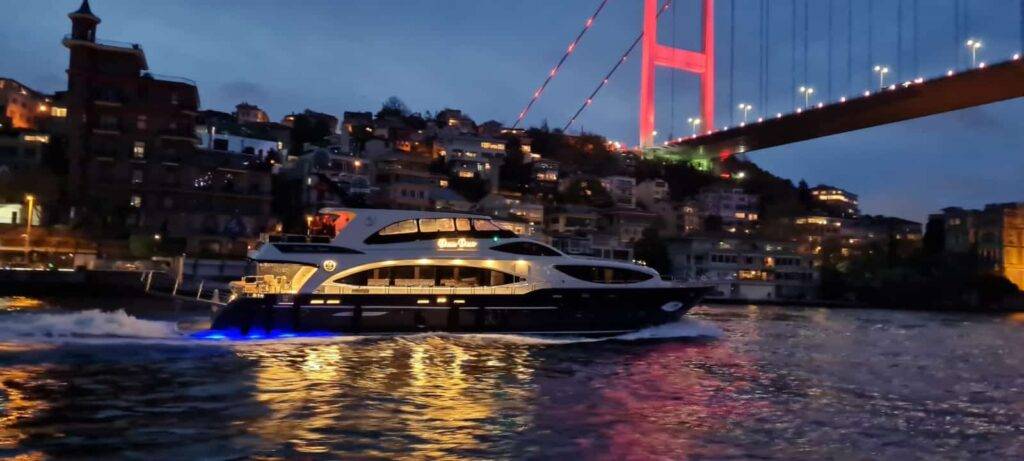 At TheOtherTour.com, we believe in curating experiences that are as unique as you. That's why our private cruises are tailored to your preferences, offering everything from romantic sunset voyages to adventurous night cruises. Whether you're celebrating a special occasion or simply looking to explore Istanbul from a different angle, our team of local experts is here to make it an unforgettable experience.
Our diverse collection of vessels, ranging from intimate boats to majestic yachts, stands ready to serve you throughout the four seasons, ensuring a unique maritime experience tailored to your individual needs and preferences, regardless of the time of year.
You can simply fill in the form below to get in touch with any of your needs regarding cruising on Istanbul's waters.
NEIGHBORHOODS AROUND BOSPHORUS AND GOLDEN HORN
Istanbul is a city with rich history, cultural diversity, and stunning beauty, and there is no better way to experience it than through a boat cruise along the Bosphorus Strait and Golden Horn. Let's explore some of the most intriguing neighborhoods on these routes:
Beşiktaş: This vibrant neighborhood on the European side of Istanbul is a mix of modern and traditional. It houses many important landmarks such as the Dolmabahçe Palace, which was the main administrative center of the Ottoman Empire, and the Naval Museum.
Ortaköy: Known for its iconic mosque perched on the edge of the Bosphorus, Ortaköy is a popular spot for locals and tourists alike. The area is filled with charming cafes, restaurants, and boutiques, and it is renowned for its Sunday crafts market.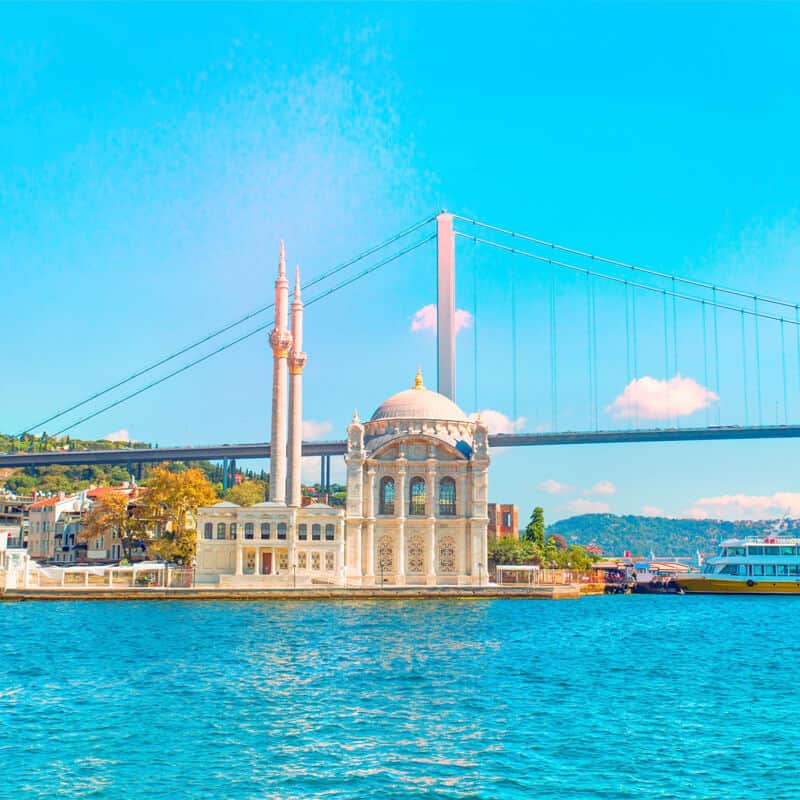 Arnavutköy: Not to be confused with the district of the same name on the Black Sea, this neighborhood is famous for its Ottoman-era waterfront houses, known as "yalı". It's a great place to see some of the city's historic architecture.
Bebek: A wealthy neighborhood on the European side, Bebek has a beautiful bay filled with yachts and surrounded by parks and posh cafes. It's a picturesque area perfect for leisurely strolling and people-watching.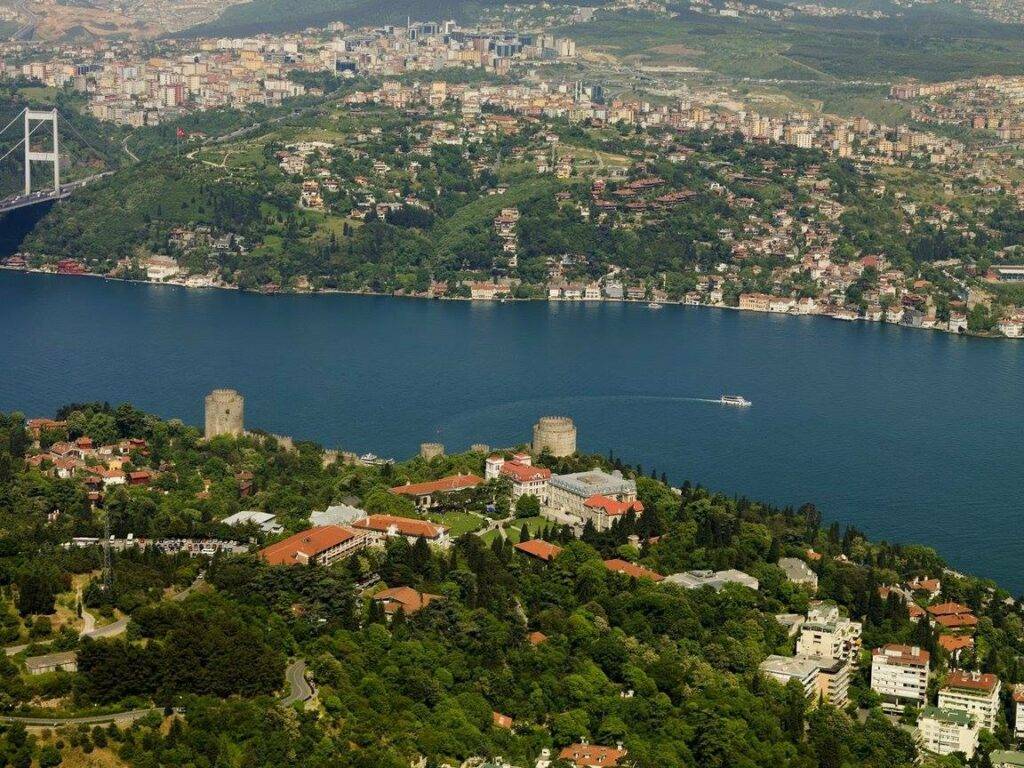 Emirgan: Emirgan is home to one of the largest parks in Istanbul, Emirgan Park, especially beautiful during the annual Tulip Festival. The Sabancı Museum, located in a historic mansion, is also in this neighborhood.
Kanlıca: On the Asian side, Kanlıca is famous for its yogurt, served with powdered sugar. It's a quiet, peaceful neighborhood with lovely waterfront cafes and eateries.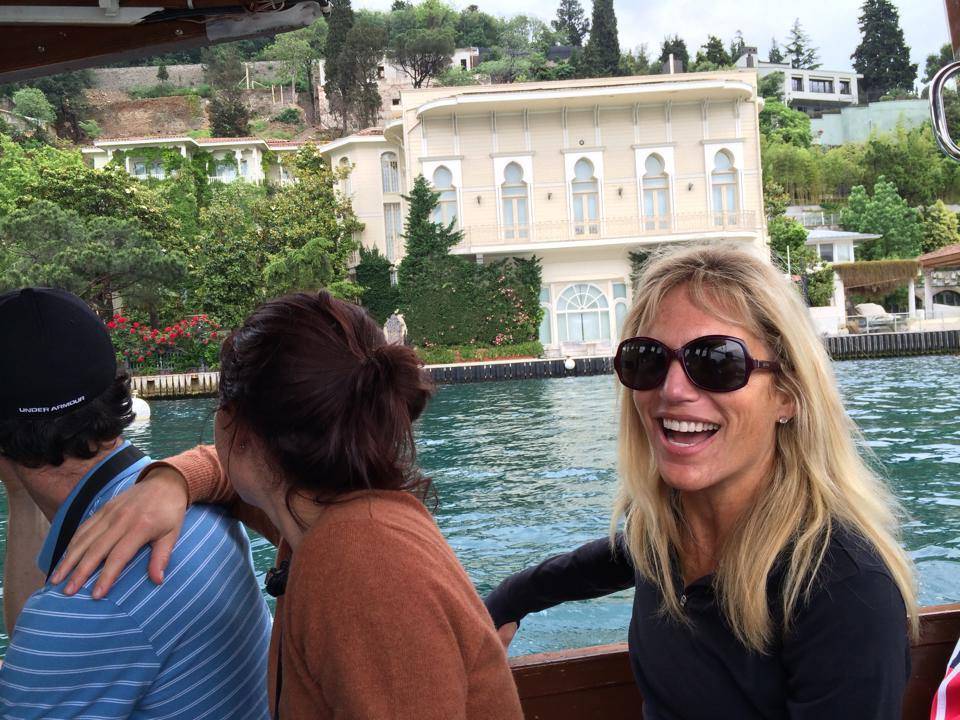 Kuzguncuk: This neighborhood on the Asian side is known for its quaint, narrow streets lined with wooden houses, art galleries, and charming cafes. Kuzguncuk has a village-like atmosphere, and it's a multicultural neighborhood with a history of cohabitation of different religious communities.
Beylerbeyi: Here you'll find the Beylerbeyi Palace, a grand Ottoman summer residence with lavishly decorated interiors and stunning gardens. The neighborhood is also known for its antique shops and seafood restaurants.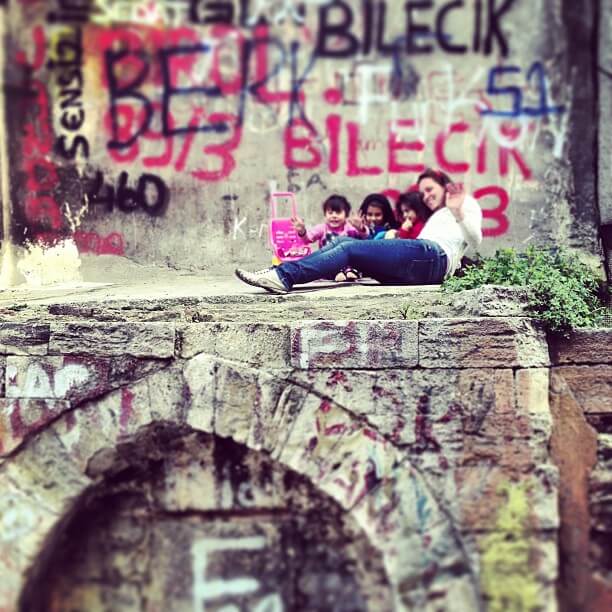 Balat: Located on the Golden Horn, Balat is one of Istanbul's oldest and most historic neighborhoods. It's a UNESCO World Heritage site known for its colorful houses, narrow streets, and ancient churches and synagogues.
Fener: Adjacent to Balat, Fener was once the center of the Greek Orthodox and Armenian communities in Istanbul. The Patriarchate of Constantinople, the heart of the Orthodox world, is located here, as well as the red-brick Fener Greek High School, which dominates the local skyline.
These are just a selection of the many diverse and intriguing neighborhoods around the Bosphorus and Golden Horn in Istanbul. Each has its own unique charm and history, and exploring them from the water provides a unique perspective on the city.
ALTERNATIVE CRUISES IN ISTANBUL
The Kadıköy-Kasımpaşa-Fener-Hasköy-Sütlüce-Eyüp line in Istanbul is a notable route that covers several key neighborhoods, mainly on the Golden Horn side of Istanbul. It is a public ferry route that is extremely affordable with frequent departures throughout the day.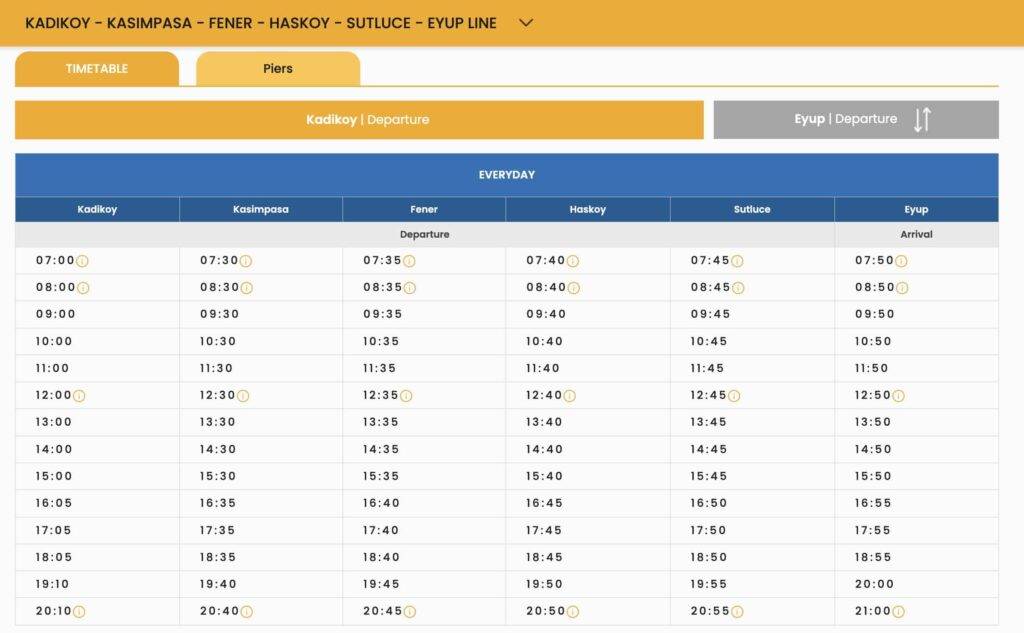 Kadıköy: This is a large, populous, and cosmopolitan district in the Asian side of Istanbul, Turkey. Kadıköy is known for its lively nightlife, cultural centers, and its historical market where you can find an array of products from fresh produce to spices, and textiles. Kadıköy also hosts the Süreyya Opera House, and the historic Haydarpaşa Train Station.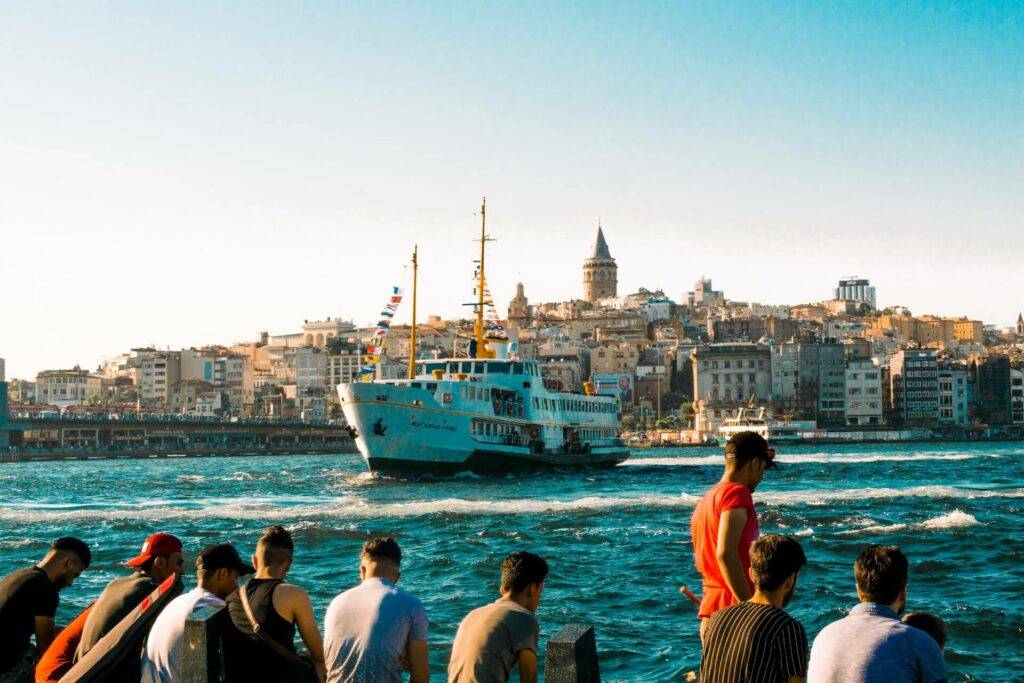 Kasımpaşa: This neighborhood is located on the European side of Istanbul. It's a historical and culturally diverse area with landmarks such as the Kasımpaşa Naval Dockyard and the Kilic Ali Pasha Complex which includes a mosque, a madrasa, and a hamam (Turkish bath), all built by the famous Ottoman architect Mimar Sinan.
Fener: As mentioned earlier, Fener is one of Istanbul's most historic neighborhoods. It's located on the Golden Horn and was traditionally the Greek quarter of the city. Notable landmarks include the Ecumenical Patriarchate of Constantinople and the Fener Greek High School.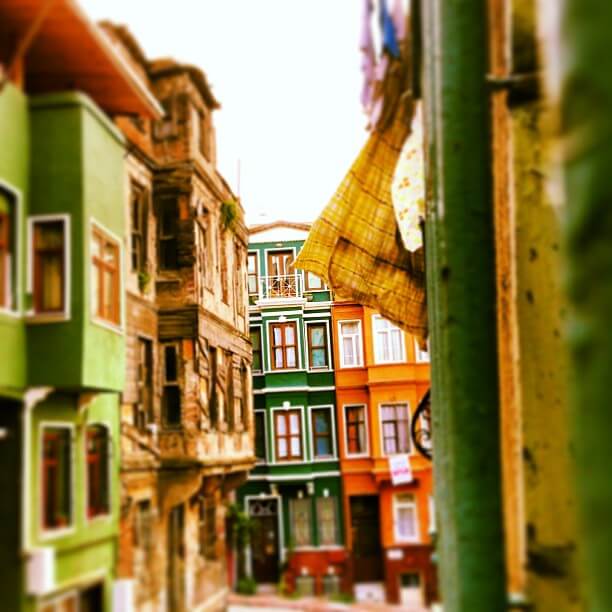 Hasköy: This neighborhood is on the northern bank of the Golden Horn. It was traditionally a Jewish quarter during the Ottoman Empire. Today, one of its most notable landmarks is the Rahmi M. Koç Museum, an industrial museum dedicated to the history of transport, industry, and communications.
Sütlüce: Sütlüce is another neighborhood along the Golden Horn, known for its conference and cultural centers such as the Halic Congress Center and the Miniaturk, a miniature park that contains models of famous Turkish landmarks.
Eyüp: This is one of the oldest and most culturally significant districts in Istanbul. It's the location of the Eyüp Sultan Mosque, one of the holiest sites in Islam, and the Pierre Loti Hill, offering a fantastic view over the Golden Horn.
This route, therefore, gives a wonderful tour of Istanbul's rich historical and cultural diversity. Travelling from the vibrant, cosmopolitan Kadıköy on the Asian side to the historical and religiously significant Eyüp on the European side, you will encounter a fascinating blend of cultures, architecture, and histories.
CONCLUSION
As we bring our voyage to a close, we're reminded of the unique magic that Istanbul and its waters hold. From the vibrant blend of cultures and the rich tapestry of history to the stunning vistas that unfold at every turn, Istanbul truly is a city like no other.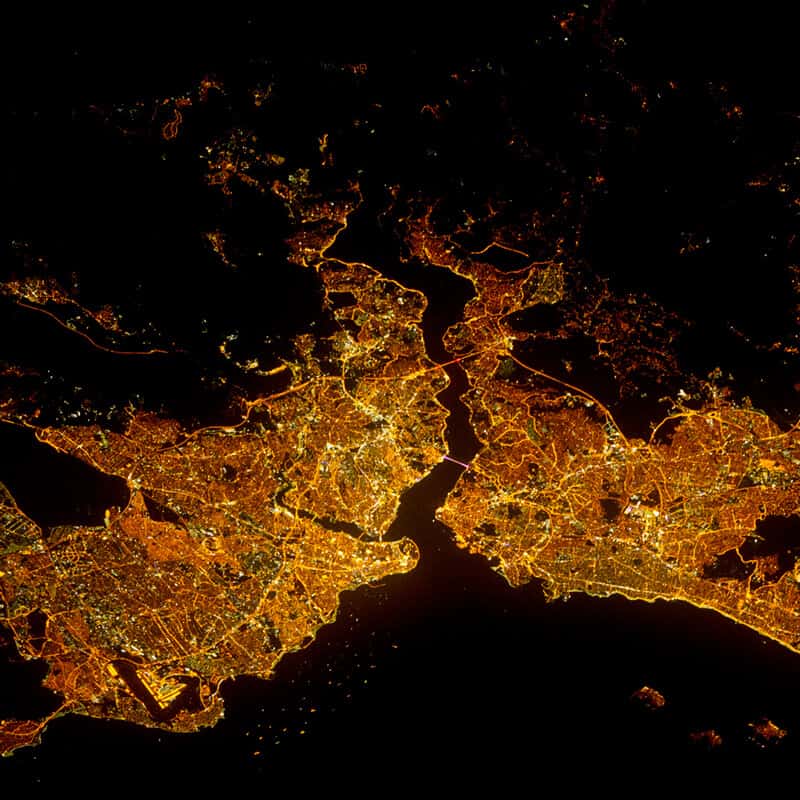 A private cruise on Istanbul's waters is more than just a sightseeing tour—it's an intimate encounter with the heart and soul of the city. It's an opportunity to see Istanbul not just as a tourist, but as an explorer, an adventurer, a lover of beauty and history. To embark on a private Istanbul cruise is to step into a world where the past and present coexist, where Europe and Asia converge, and where every moment is a treasure waiting to be discovered.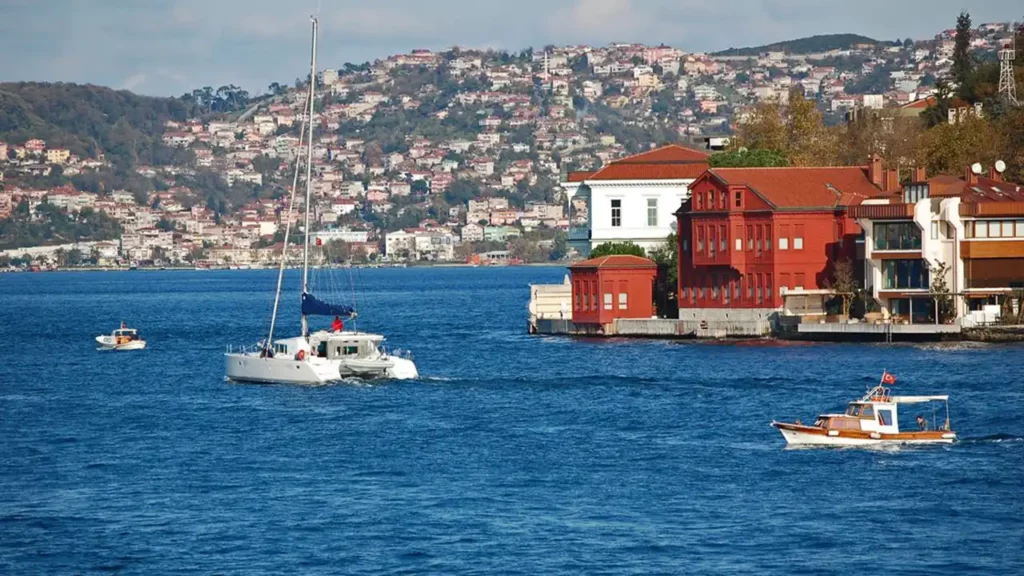 Whether it's the allure of the Bosphorus, the charm of the neighborhoods that line its banks, or the grandeur of the landmarks that grace its shores, a private cruise on Istanbul's waters is an experience that lingers long after the journey ends. It's a memory etched in the heart, a story to be told, and above all, a love letter to a city that never ceases to captivate.