An airport layover can often feel like a tiresome pause in your journey, but what if we told you that it doesn't have to be this way? What if your layover could become a mini adventure in itself? Welcome to the incredible world of Istanbul layover tours. Let's show you how to transform your transit time into an unforgettable Turkish escapade!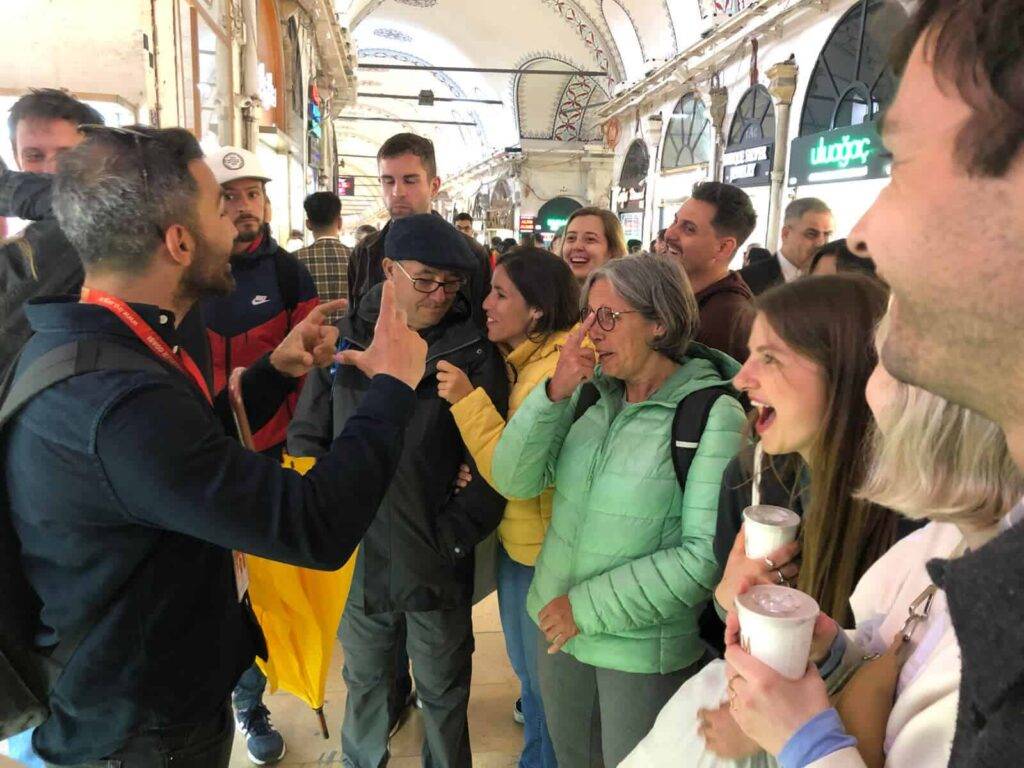 Istanbul, a city uniquely straddling both Europe and Asia, offers a splendid array of cultural treasures, historical landmarks, and culinary delights. For the savvy traveler, a layover in Istanbul is not just a pause in their journey; it's an opportunity.
Why Consider Istanbul Layover Tours?
What makes Istanbul an excellent choice for a layover tour is its richness in diverse experiences. From the awe-inspiring grandeur of the Hagia Sophia and the Blue Mosque to the vibrant chaos of the Grand Bazaar and the delicacy of the local cuisine, Istanbul layover tours promise a fascinating dive into the heart of Turkish culture.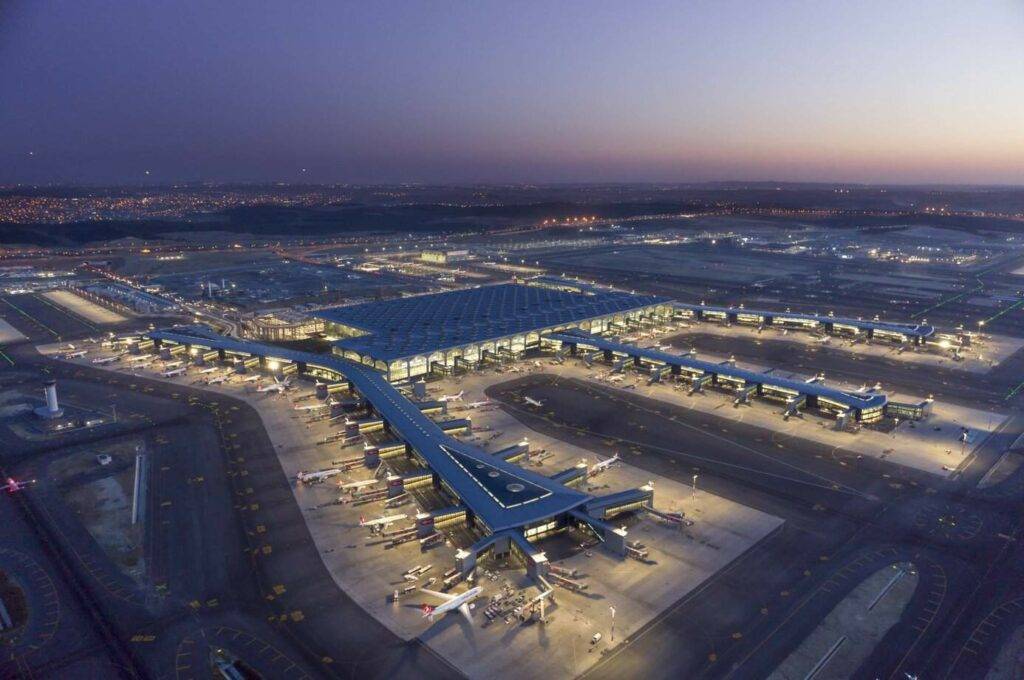 Istanbul Airport – Gateway to Adventure
Istanbul Airport, also known as Istanbul New Airport, has grown to be one of the busiest airports in the world. This state-of-the-art airport is your gateway to Istanbul and the starting point for your layover tour. Providing services to over 200 destinations worldwide, it is a testament to Türkiye's ambition in becoming a major hub between the East and West.
A Seamless Connection to the Sea
For those arriving by sea, Istanbul's ferry port, Galataport, also known as Karaköy Cruise Port, conveniently located in the city center, offers a seamless connection to the city's landmarks. Many Istanbul layover tours cater to cruise ship passengers, ensuring they experience the best of Istanbul during their short stay.
Turkish Airlines and Istanbul's Growing Appeal
The rise in layover tours in Istanbul can largely be attributed to the growth and strategic planning of Turkish Airlines. With its expansion of routes across the globe and increased frequency of flights, Istanbul has become a crucial transit point for many international travelers.
Turkish Airlines further promotes Istanbul as a layover destination with its "Touristanbul" service. Travelers with a layover of 6-24 hours in Istanbul can take a free tour of the city, including several key sights. This service has positively impacted Istanbul's tourism industry, and many independent tour operators have since launched their own versions of layover tours.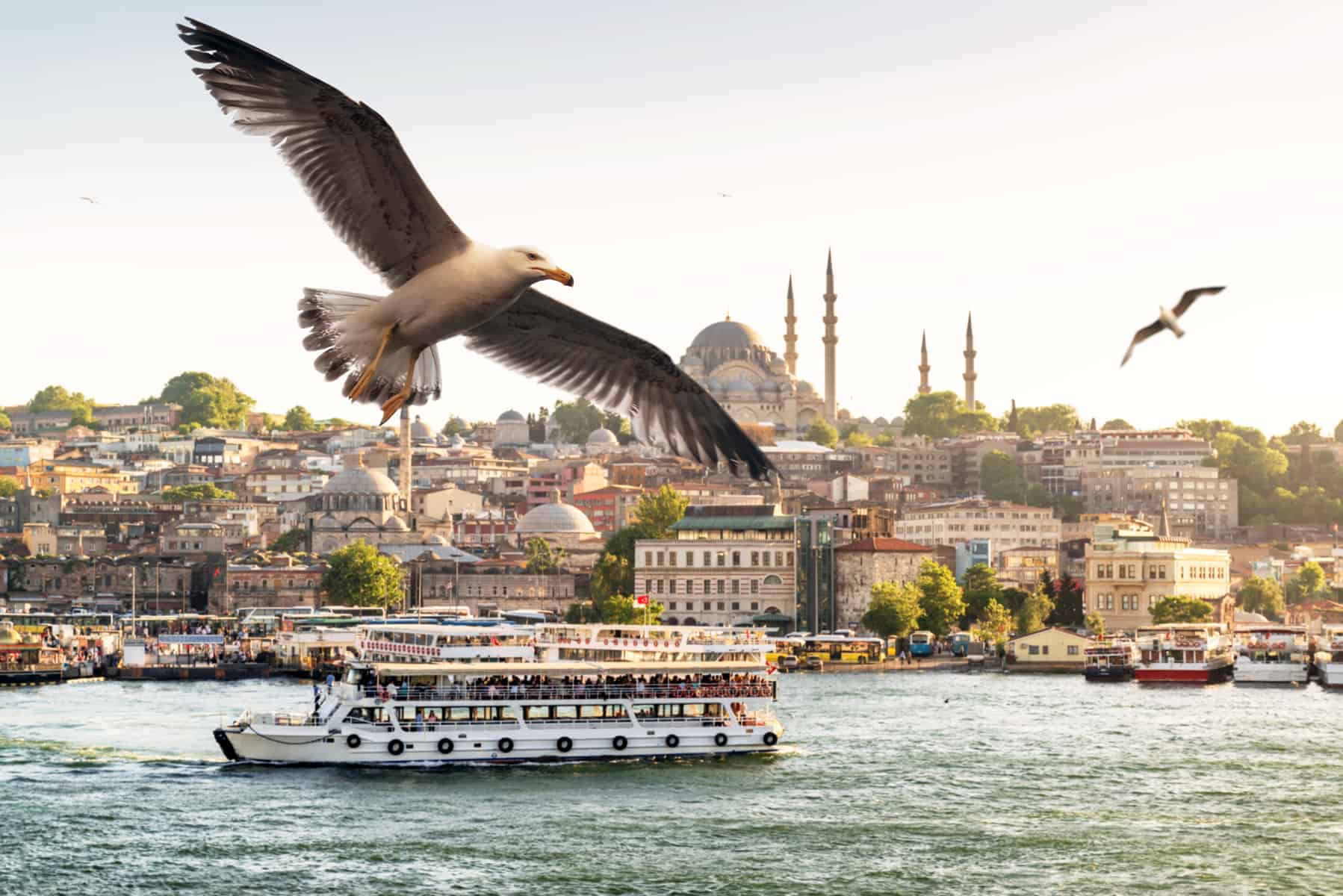 Impact on Layover Tourism
The convenience of Istanbul Airport, the accessibility of the Karaköy Cruise Port, and the strategic planning of Turkish Airlines have combined to make Istanbul a hotspot for layover tourism. As a result, many travel operators have started to tailor their services to cater to this new trend, providing a variety of Istanbul layover tours.
With so many options, it's easier than ever to transform your layover into an opportunity to explore and enjoy the vibrant culture, rich history, and delicious cuisine that Istanbul has to offer.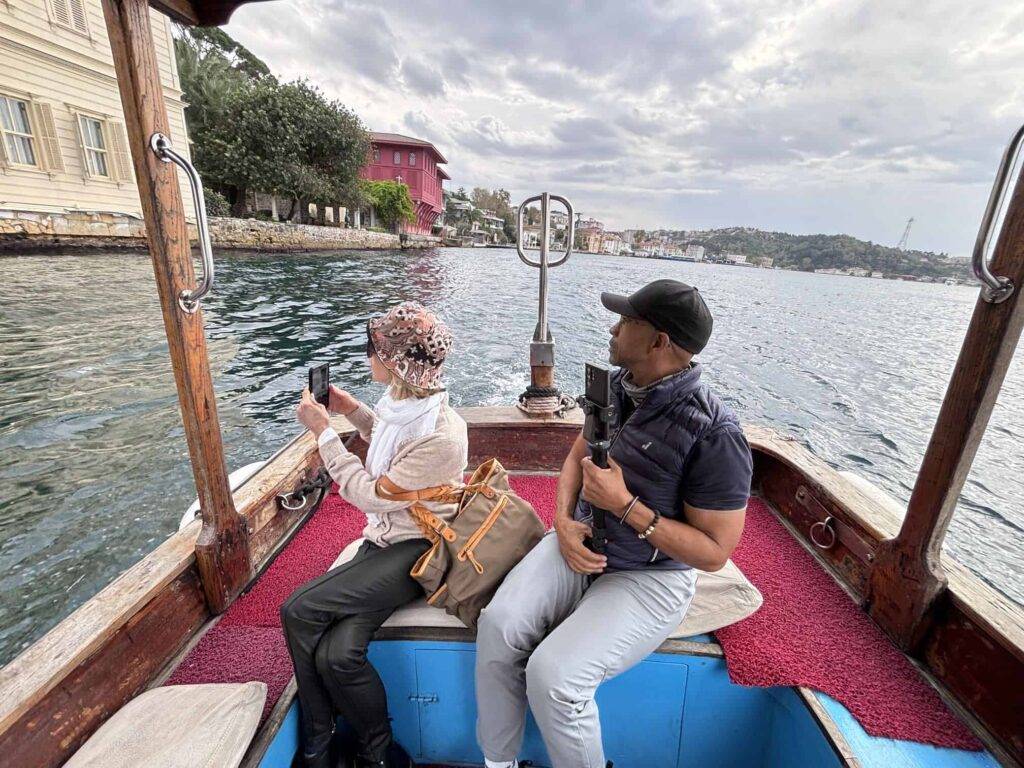 Convenient and Hassle-Free
One of the main advantages of booking an Istanbul layover tour is the convenience it offers. Forget the stress of organizing your own sightseeing – we've got it covered. We ensure you'll make the most of your time, providing airport pick-up, professional guidance, comfortable transport, and, of course, the absolute best of what Istanbul has to offer.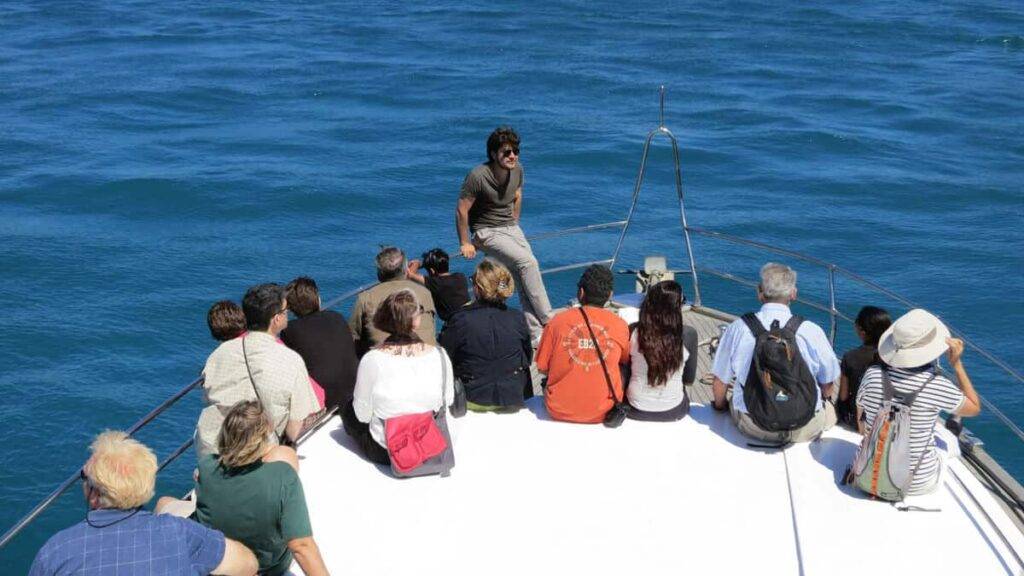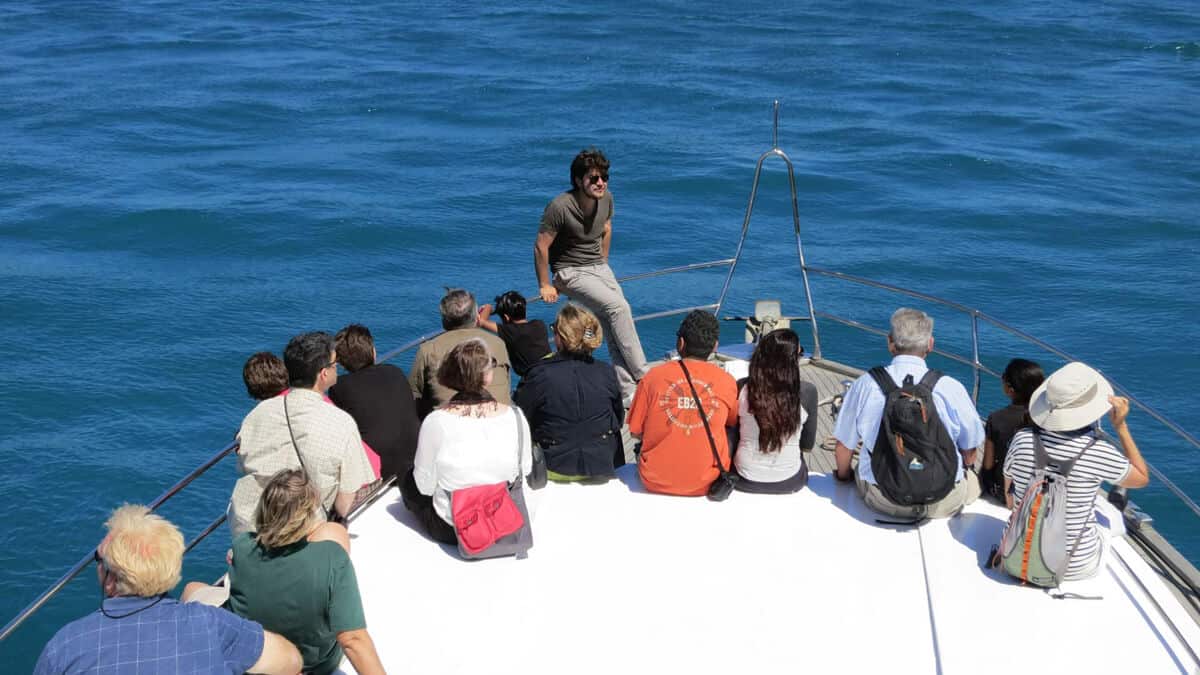 Tailored to Your Timetable
No matter how long your layover is, there's an Istanbul layover tour designed to suit your schedule. Whether you have a few hours or an overnight layover, we can offer a tailored tour that allows you to experience the mesmerizing beauty and enchanting history of Istanbul, without the worry of missing your next flight.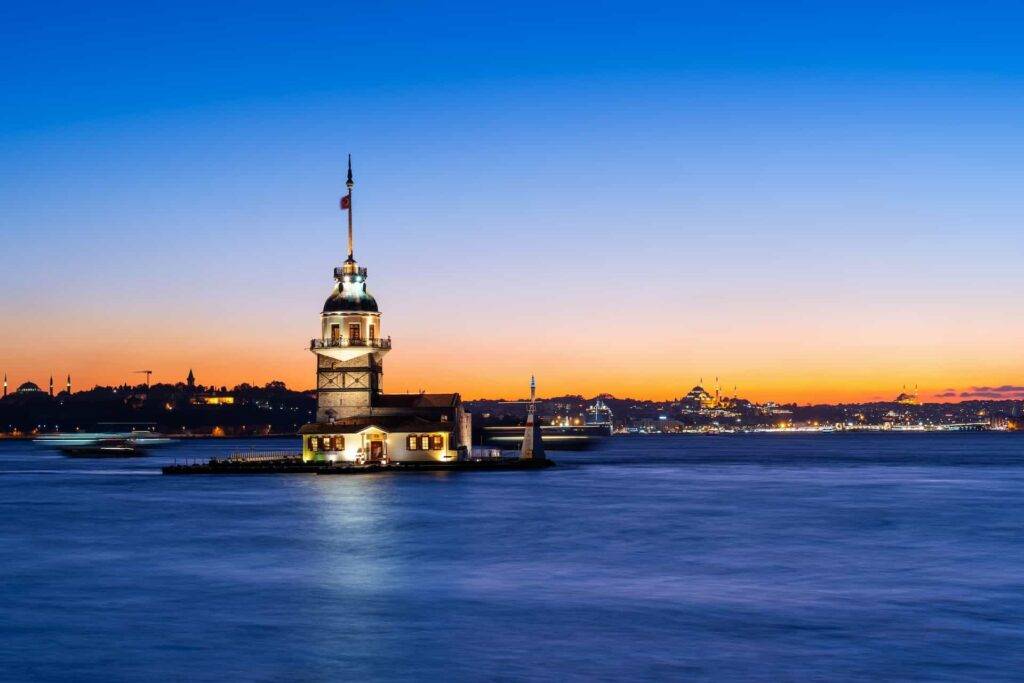 What to Expect
A typical Istanbul layover tour might start with the iconic Sultanahmet district, home to the Hagia Sophia, the Blue Mosque, and the Topkapi Palace. You'll be captivated by the blend of architectural styles, from Byzantine to Ottoman.
If time permits, a visit to the bustling Grand Bazaar is a must for its riot of colors, smells, and sounds. It's a shopper's paradise, offering a wide array of items from spices to jewelry, ceramics, and traditional Turkish textiles.
Depending on your preference, you could also savor a traditional Turkish meal at a local restaurant, experience a relaxing Turkish bath, or enjoy a tranquil boat ride on the Bosphorus strait.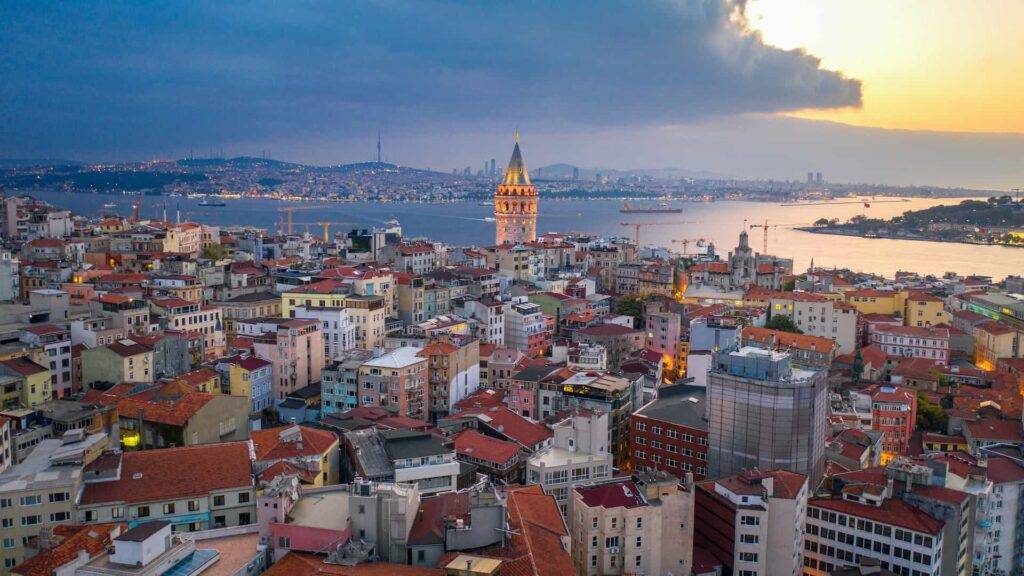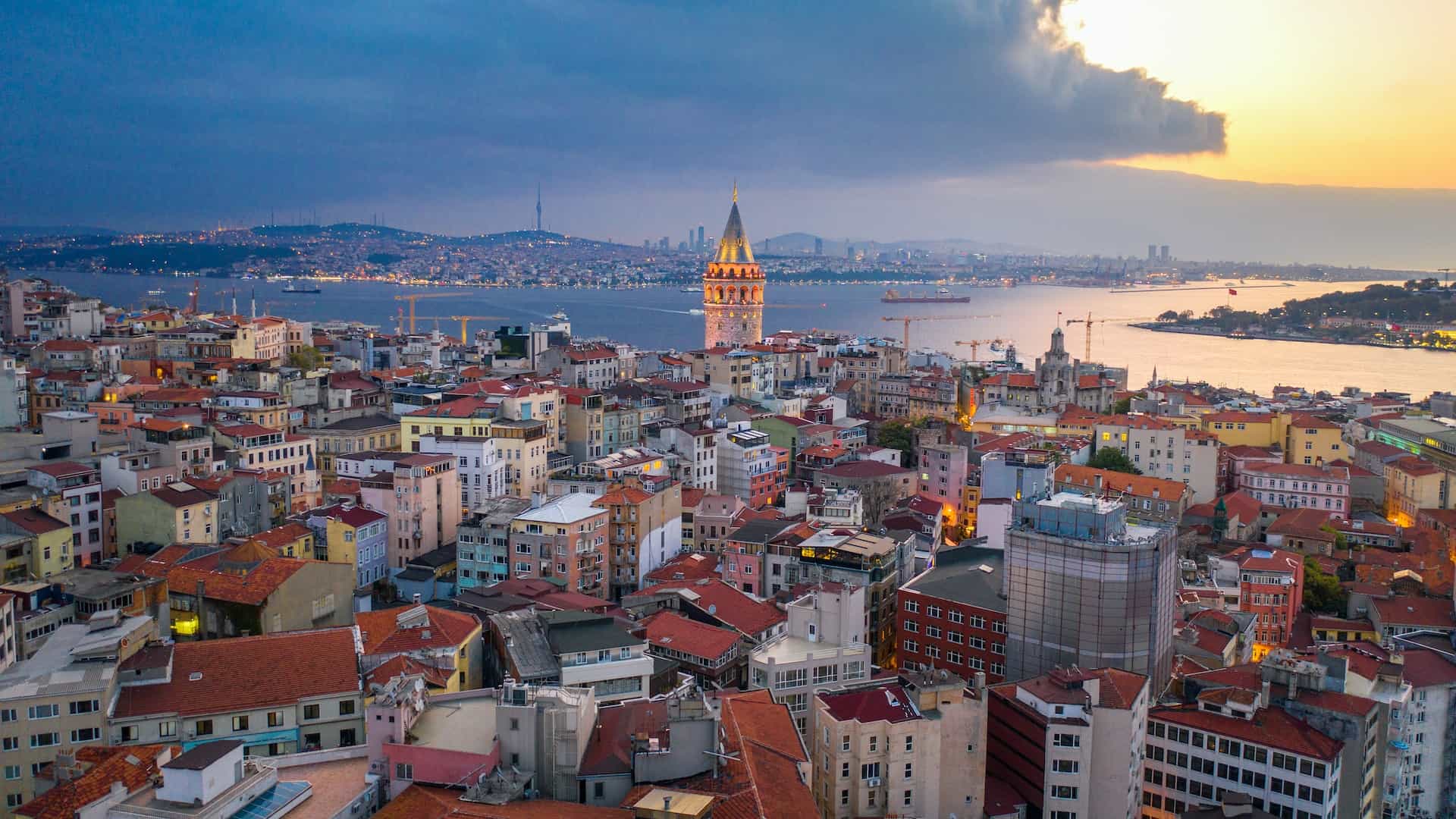 A Taste of Turkey
Istanbul layover tours also offer a chance to sample the city's renowned culinary scene. From the famous Turkish delight and baklava to a hearty kebab or the unique flavors of a Turkish tea or coffee, your taste buds are in for a treat.
Booking Your Istanbul Layover Tour
We recommend booking your Istanbul layover tour in advance to ensure a seamless, worry-free experience. You can easily book online or get in touch with our team for any specific requirements.
Top Companies
All travel agencies and tour operators would be willing to offer you plenty of options for a layover tour in Istanbul. The questions is: who has the experience and the expertise?
We offer immersive and unique experiences in Istanbul, focusing on the local culture, history, and people. The Other Tour is known for its interactive and personal tours and we have welcomed many guests through the years who had limited time, usually through cruise ship arrivals.

Please fill in the form below to ask us any question you might have about your layover and we will certainly provide you with some fantastic options.
We're delighted to introduce our new partner, Suntrap Travel a locally-rooted travel agency nestled in the European heart of Istanbul, Karaköy, adjacent to iconic locations such as the Galata Tower and Beyoğlu. The company is helmed by Fethi Karatas, a seasoned executive travel specialist who brings to the table more than two decades of industry experience.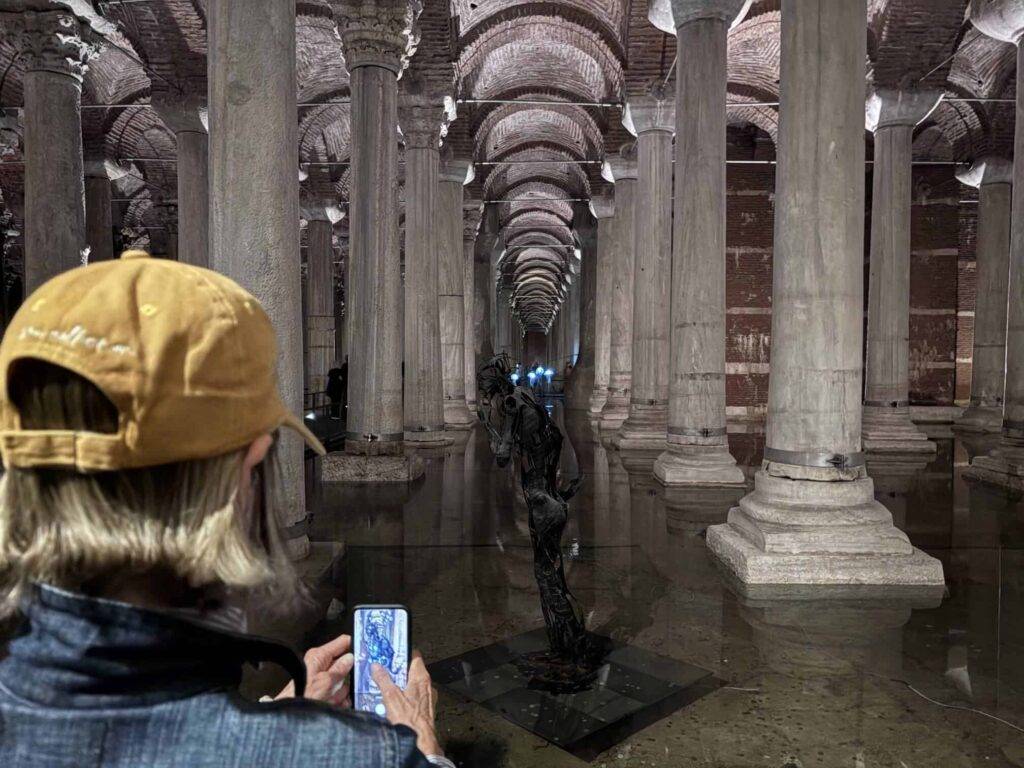 This company offers a
private Istanbul layover tour
from the airport. The duration of the tour is approximately between 6 to 8 hours. It includes an officially licensed tour guide, private tour, transportation, and roundtrip airport transfers
Istanbul Layover Tours is a private guiding service by licensed professional tour guides from Istanbul Airport to for transit travelers, who have a couple of hours layover between their flights, with multiple comfort options of transportation and flexible tour schedules.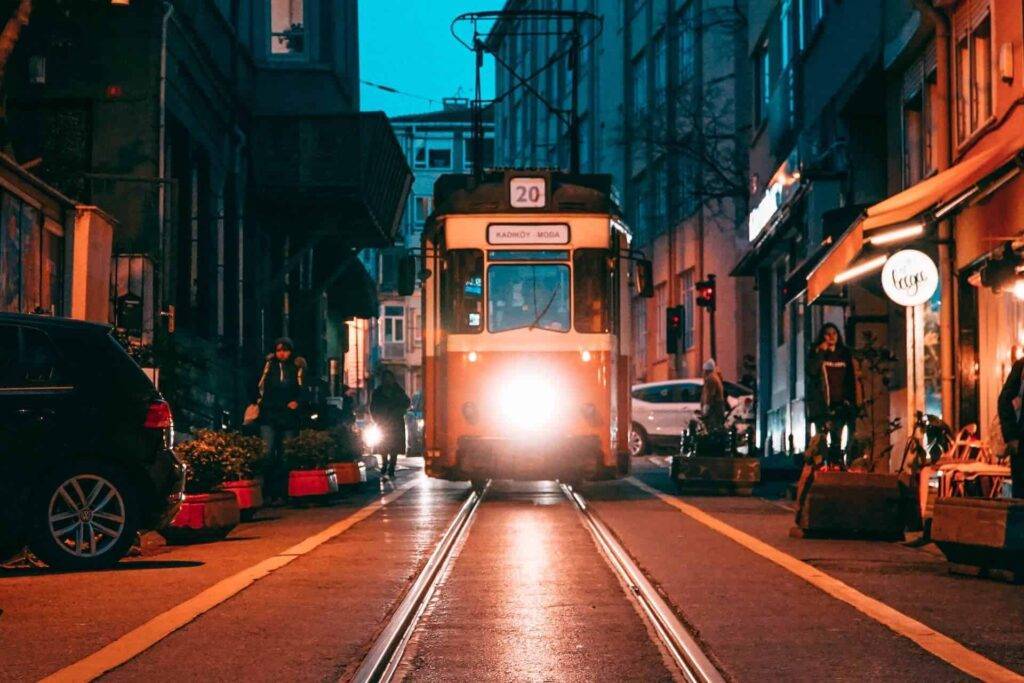 Istanbul Layover Tours offers a morning tour, day tour and evening tour. The morning tour lasts 5-6 hours and costs $120.00. The day tour lasts 6-8 hours and costs $130.00. The evening tour lasts 5-6 hours and costs $120.00
Istanbul Tour Studio is known for their personalized and creative tours in Istanbul. They offer a wide range of tours, including cultural, historical, and culinary tours.
Internet's Burning Questions
Is It a Bad Idea to Leave the Airport During a Layover?
Not at all, as long as you have ample time between your flights. Exploring a new city during a layover can be a fantastic way to maximize your travel experiences. Just make sure to leave enough buffer time for transit and security checks when you return to the airport. Typically, you should have at least 2 full hours in the city to go for a layover tour in Istanbul.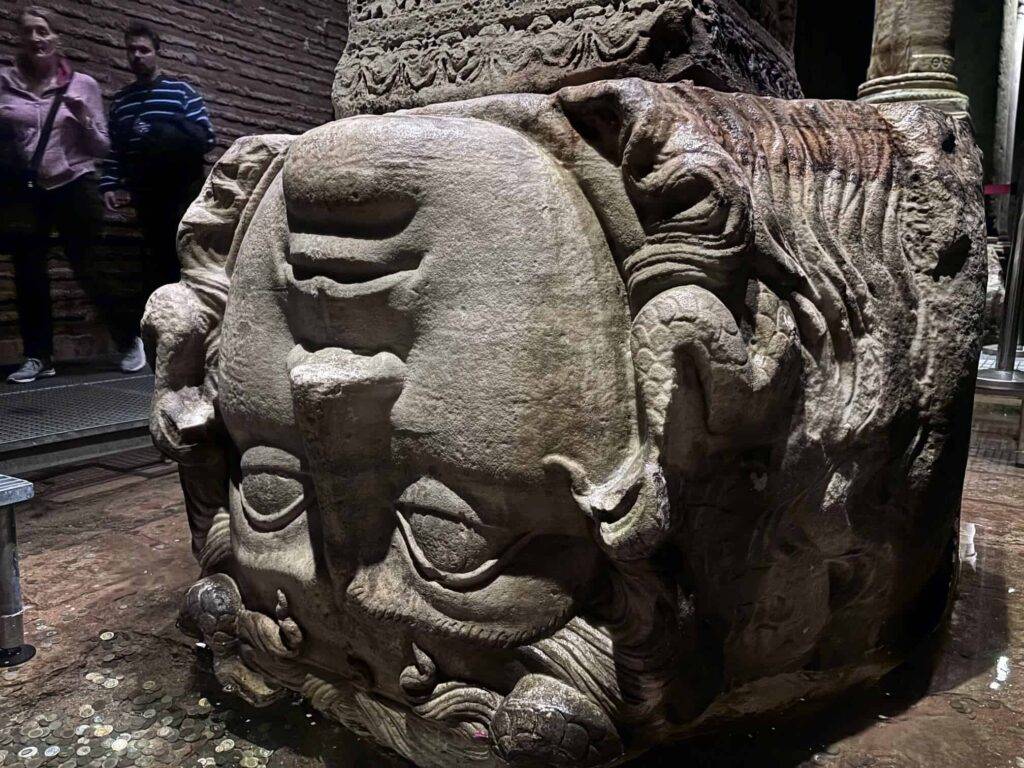 Can I Go Out of Istanbul Airport During Layover?
Yes, you can leave Istanbul Airport during a layover. But the feasibility of exploring the city greatly depends on the duration of your layover. For a layover less than 6 hours, it's probably more relaxing to stay within the airport due to time constraints. However, if your layover exceeds 6 hours, Istanbul becomes a real possibility.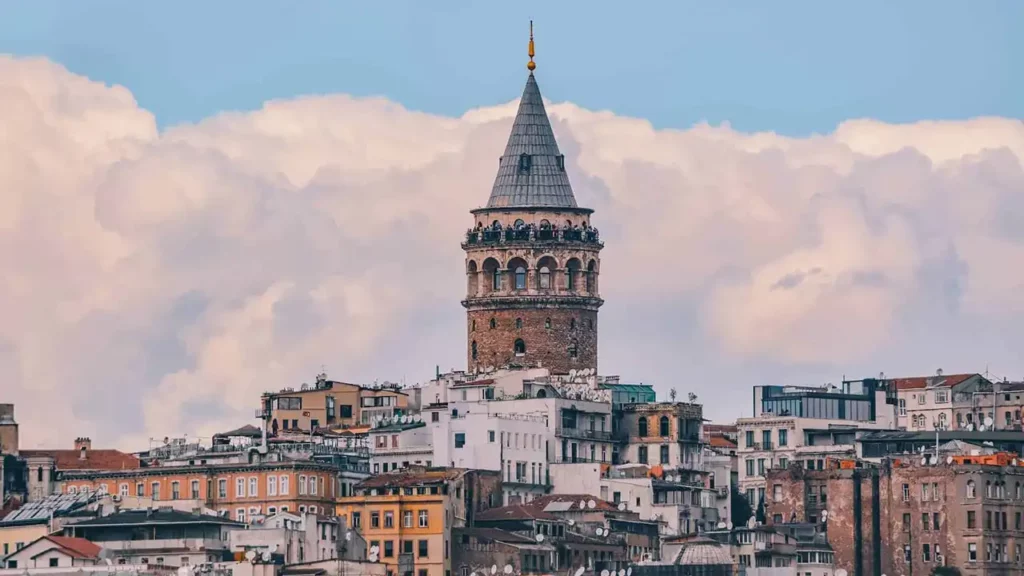 How Do I Spend a Long Layover at Istanbul Airport?
Whether you have a 6, 7, 8, or 10-hour layover, there are various options for you. The Istanbul Airport itself is a marvel with numerous amenities such as luxury shopping, gourmet dining, and even showers for a refreshing break.
In case you were wondering, the price for a shower at Istanbul Airport is typically around 9 Euros, which provides you with a fresh towel, soap, and shampoo. It's a small price to pay for the comfort and rejuvenation it offers.
Is a 7 Hour Layover Enough Time to Leave the Airport?
A 7-hour layover should be enough to leave the airport and explore a bit of Istanbul. Remember to factor in the time it takes to pass through immigration, travel to and from the city, as well as the time needed to pass through security upon your return to the airport.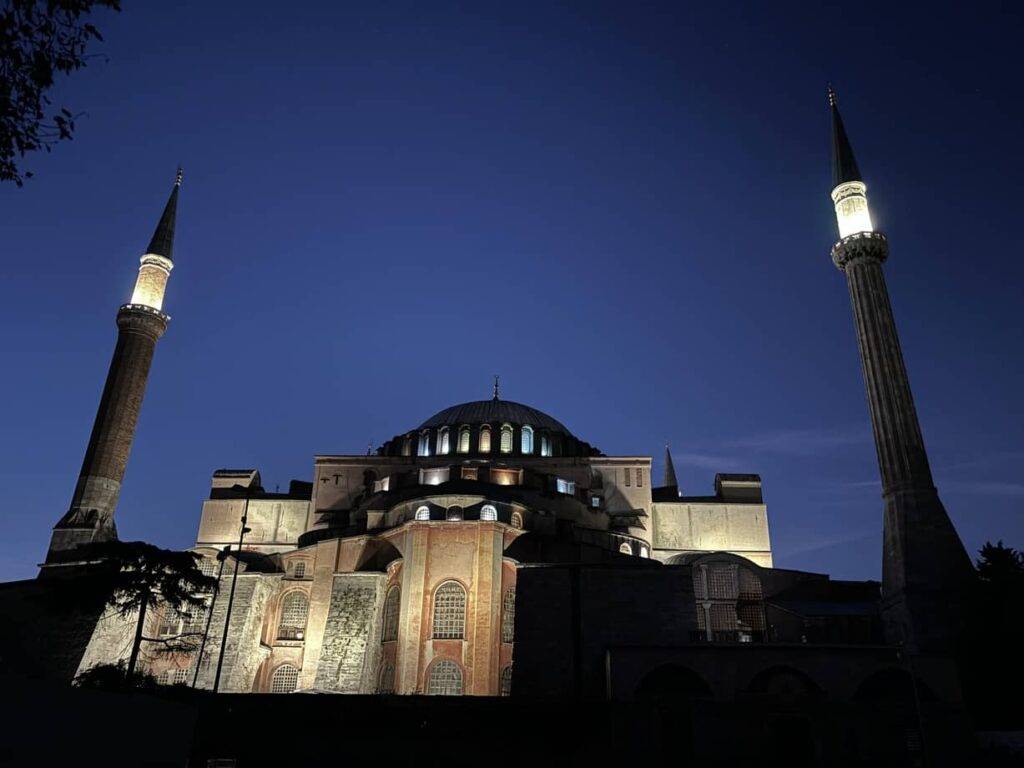 How to Spend an 8 or 10 Hour Layover in Istanbul?
With an 8 or 10-hour layover, you have enough time to venture out of the airport and experience the city's highlights. There are plenty of Istanbul layover tours designed to provide a quick yet immersive overview of the city's rich history and vibrant culture.
From the airport, you can easily reach iconic landmarks like the Galata Tower, Dolmabahce Palace, Süleymaniye Mosque and the bustling Spice Bazaar. You can savor the flavors of Turkish cuisine, stroll along the Bosphorus, or even catch a traditional music performance, like a Whirling Dervish Show.
Do I Need a Turkish Visa for a Layover in Istanbul?
The visa requirements for Istanbul depend on your nationality. Most nationalities may require a visa-on-arrival or have a visa-free regime with Turkey. Always check the current visa rules based on your citizenship before you plan to leave the airport during your layover.
Conclusion
Why waste precious time sitting in an airport lounge when you could be exploring one of the world's most fascinating cities? Make the most out of your layover in Istanbul with a well-planned tour and ensure that every minute of your travel counts. With Istanbul layover tours, your transit becomes more than just a pause; it's an exciting journey in itself!
Don't be shy. Our advice service is completely free.