Seeking to venture beyond Istanbul's vibrant pulse for a day? While Cappadocia and Ephesus have their charm, they can't beat the unique blend of history and natural wonder that Pamukkale offers in a single day's journey. It's the perfect day trip, offering an experience as enriching as it is fun.
Escape the cliché tourist traps and experience the enchanting beauty of Pamukkale on a day tour from Istanbul, curated by our dedicated team at The Other Tour. We provide an immersive cultural experience, with a strong focus on historical understanding and local interaction, deviating from the usual sightseeing grind.
In the heart of Turkey's emerald plains, where the sun kisses the land, lies the ethereal realm of Pamukkale, a castle woven from the purest of cotton clouds. A dream born of Earth's whispers, it stands in sublime serenity, its cascading white terraces silently narrating tales of the Earth's ancient alchemy. These are the petrified waterfalls, the liquid lace of calcium and limestone, shaped by the artful hands of time and the patient persistence of flowing thermal springs.
THE ITINERARY
Your journey begins with an early morning private transfer in a Mercedes Vito van, the epitome of comfort and luxury, from your hotel in Istanbul to the airport. From there, you'll board a Turkish Airlines flight, a carrier known for its superior service, bound for Çardak Airport in Denizli.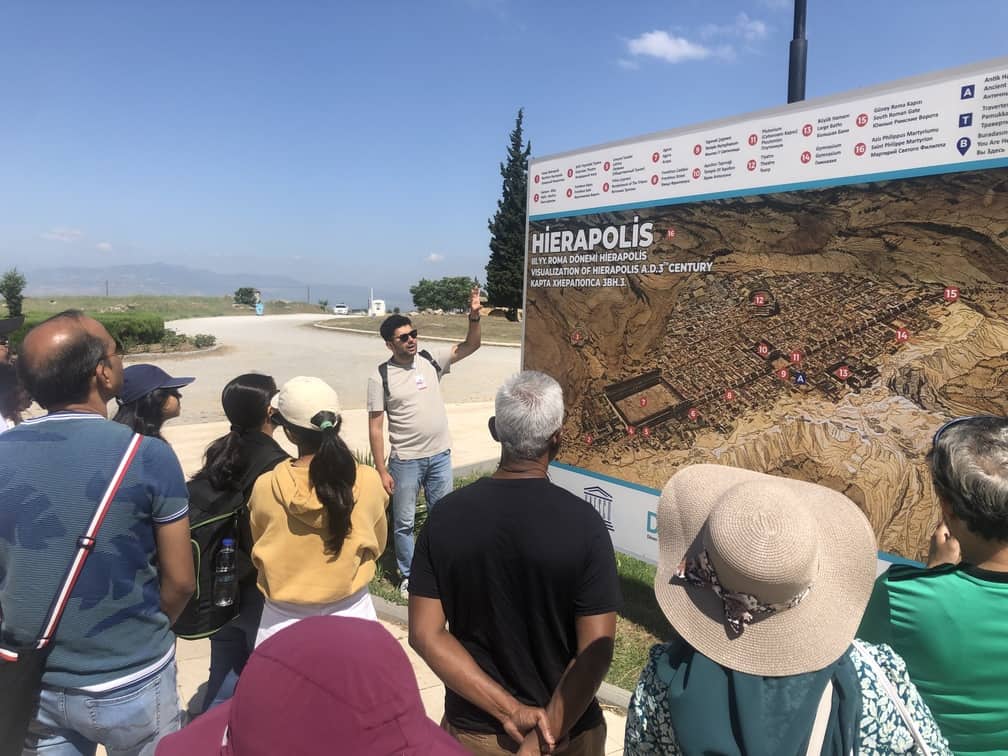 Upon landing, a brief but scenic 40-minute drive will transport you to the heart of Pamukkale, a UNESCO World Heritage Site revered for its stunning white terraces of mineral-rich thermal waters. Our expert local guides, passionate about their homeland and its history, will lead you through a fascinating tour of Pamukkale, the ancient city of Hierapolis, and the legendary Cleopatra Pool.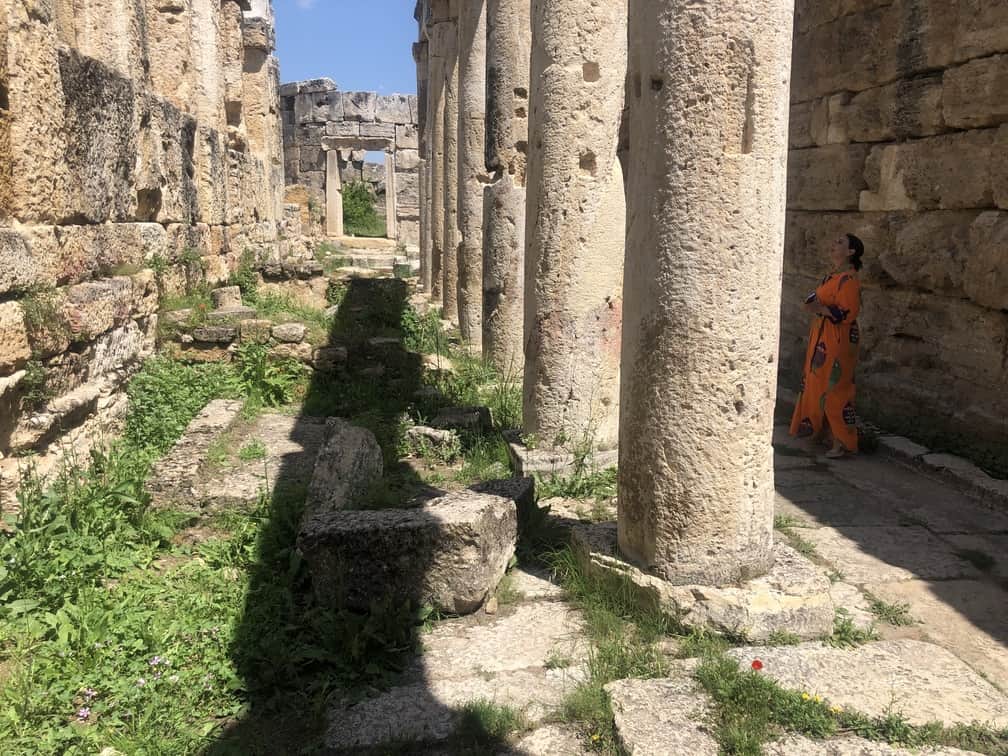 Midday, you'll have the opportunity to enjoy an authentic Turkish lunch at the White House Restaurant, a gem known for its local cuisine, and a welcome break from the typical tourist stops.
We also include a visit to Karahayıt, renowned for its unique red thermal springs. This scenic area offers a refreshing contrast with its distinct landscape and diverse local fauna and flora. A detour well worth the journey, Karahayıt is a lesser-known but equally captivating part of the region's rich tapestry.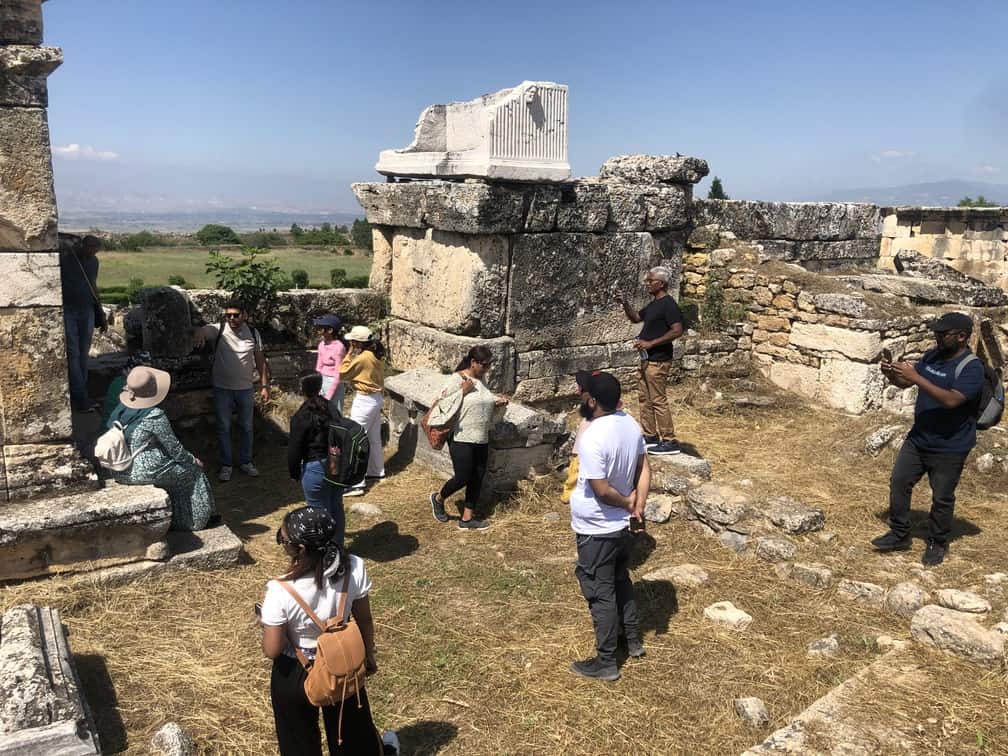 Moreover, The Other Tour is proud to offer a tour experience that prioritizes cultural immersion over unnecessary shopping.
With an abundance of new memories and a camera full of spectacular photos, you'll be transferred back to Çardak Airport for your flight back to Istanbul. Upon arrival, our Mercedes Vito van will be waiting to provide a comfortable ride back to your hotel.
---
During your journey, you may have a few questions. Here are some of the most common ones we receive:
Is Pamukkale really worth the visit? Without a doubt! Pamukkale's dazzling natural beauty and rich historical significance make it an unforgettable destination.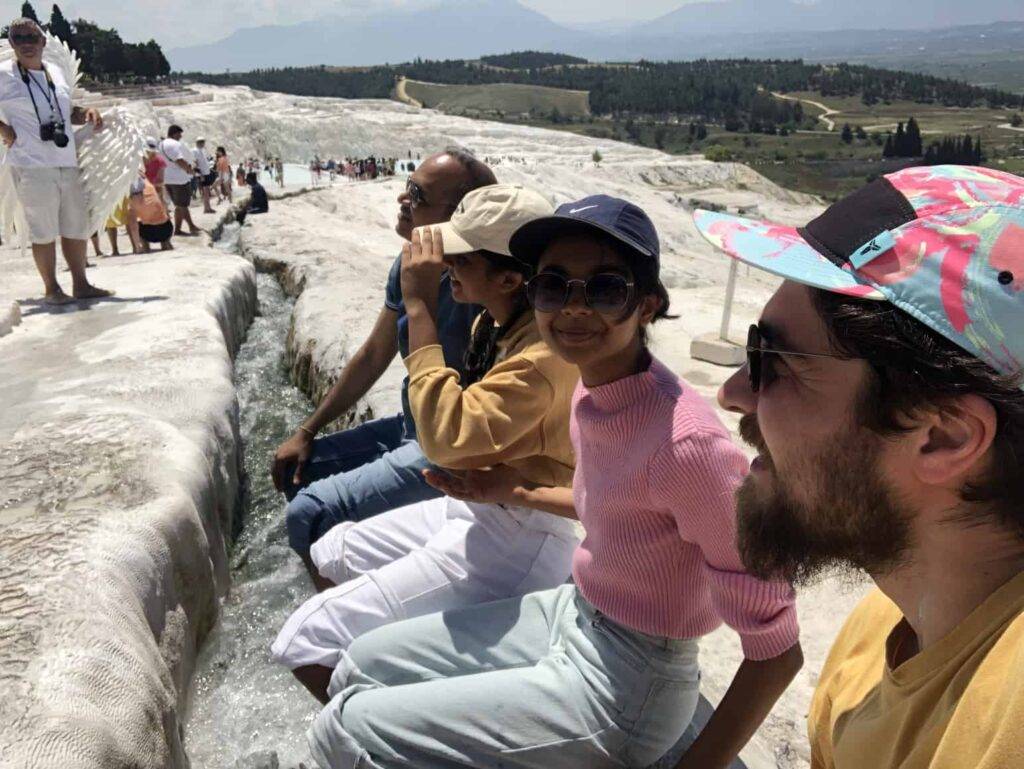 Is one day enough in Pamukkale? Absolutely. Our carefully curated itinerary allows you to explore all the main attractions of Pamukkale and Hierapolis within 4-5 hours​, with an additional 2 hours for a leisurely swim in Cleopatra's Pool, if you wish.
What is the best time of day to visit Pamukkale? We recommend visiting at sunrise to enjoy the most breathtaking views and a less crowded experience​.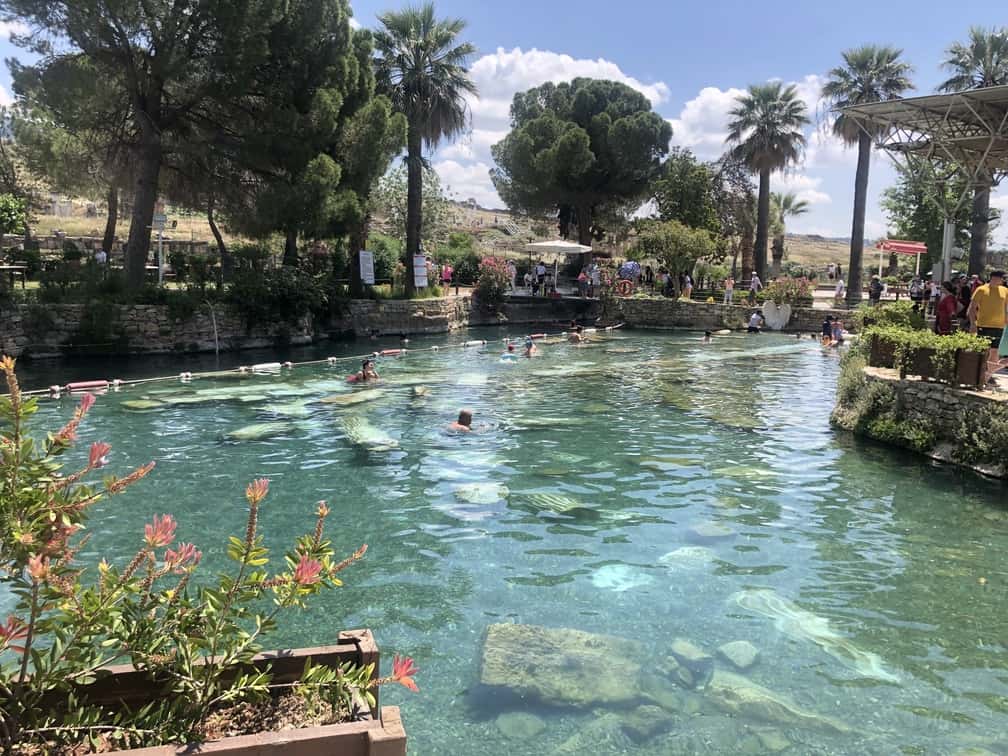 Can you wear shoes in Pamukkale? To preserve the unique calcite formations, shoes and socks are not allowed on the travertine terraces. Don't worry, we'll remind you to bring a bag to carry your footwear​​.
How much is the entry fee for Pamukkale? The general entrance fee is 400 Turkish Lira TRY (approximately 16 Euros or 17 US Dollars)​​.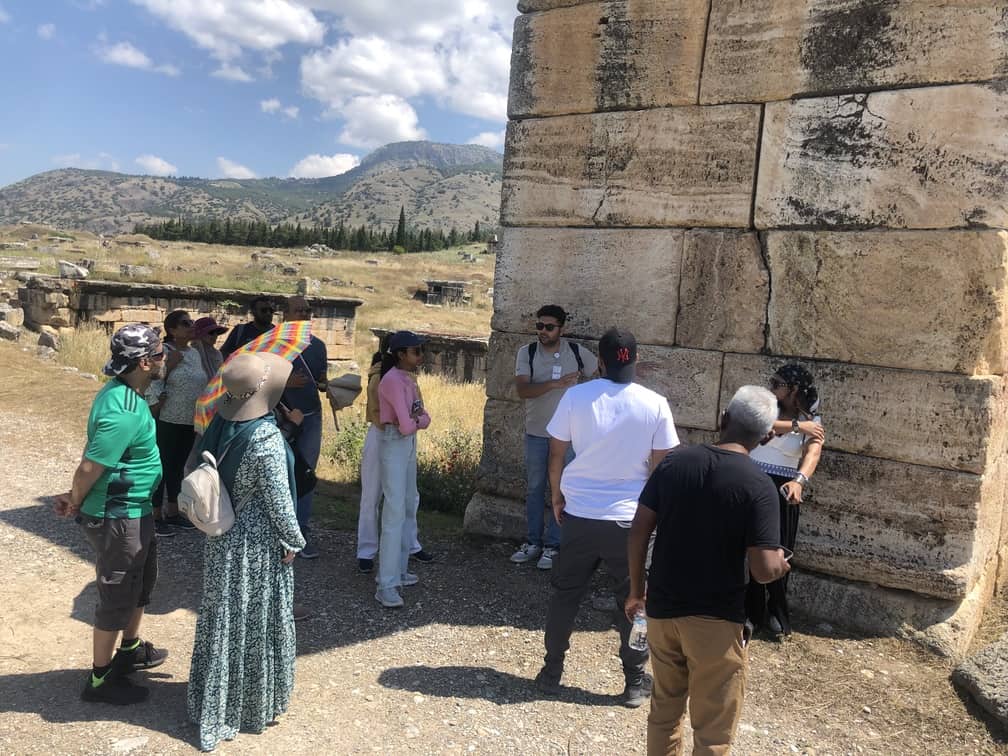 Can you see Ephesus and Pamukkale in one day? While it's technically possible, we recommend dedicating a separate day to each to fully appreciate the history and beauty of each site. Remember, it's not about checking places off a list, but about immersing yourself in the experience​.
At The Other Tour, we go beyond the ordinary, offering you a truly authentic experience. We look forward to welcoming you on our daily Pamukkale tours from Istanbul – book your tour today!