Welcome to another unique adventure with The Other Tour, where we venture beyond the typical and dive deep into the heart of local culture and history. Today, we're going to embark on a whirlwind journey from Istanbul to the enchanting landscapes of Cappadocia – all in just one day!
This trip is meticulously crafted for the curious-minded, the explorers who yearn to witness the world through a different lens. So, buckle up for an early morning flight to Kayseri and gear up for a full day exploration of Cappadocia's most captivating sites, including the Göreme Open Air Museum, the mysterious Derinkuyu Underground City, and more!
Here's a proposed schedule / detailed itinerary:
04:30 AM – Pick-up from your hotel in Istanbul by your private driver.
05:00 – 06:00 AM – Arrive at Istanbul Airport, check-in, and wait for your flight. Grab a quick breakfast at the airport if you'd like.
06:30 AM – Your flight departs for Kayseri Erkilet Airport.
07:45 AM – Arrive in Kayseri. You'll be met by a private driver who will take you to Cappadocia, which is roughly an hour's drive away.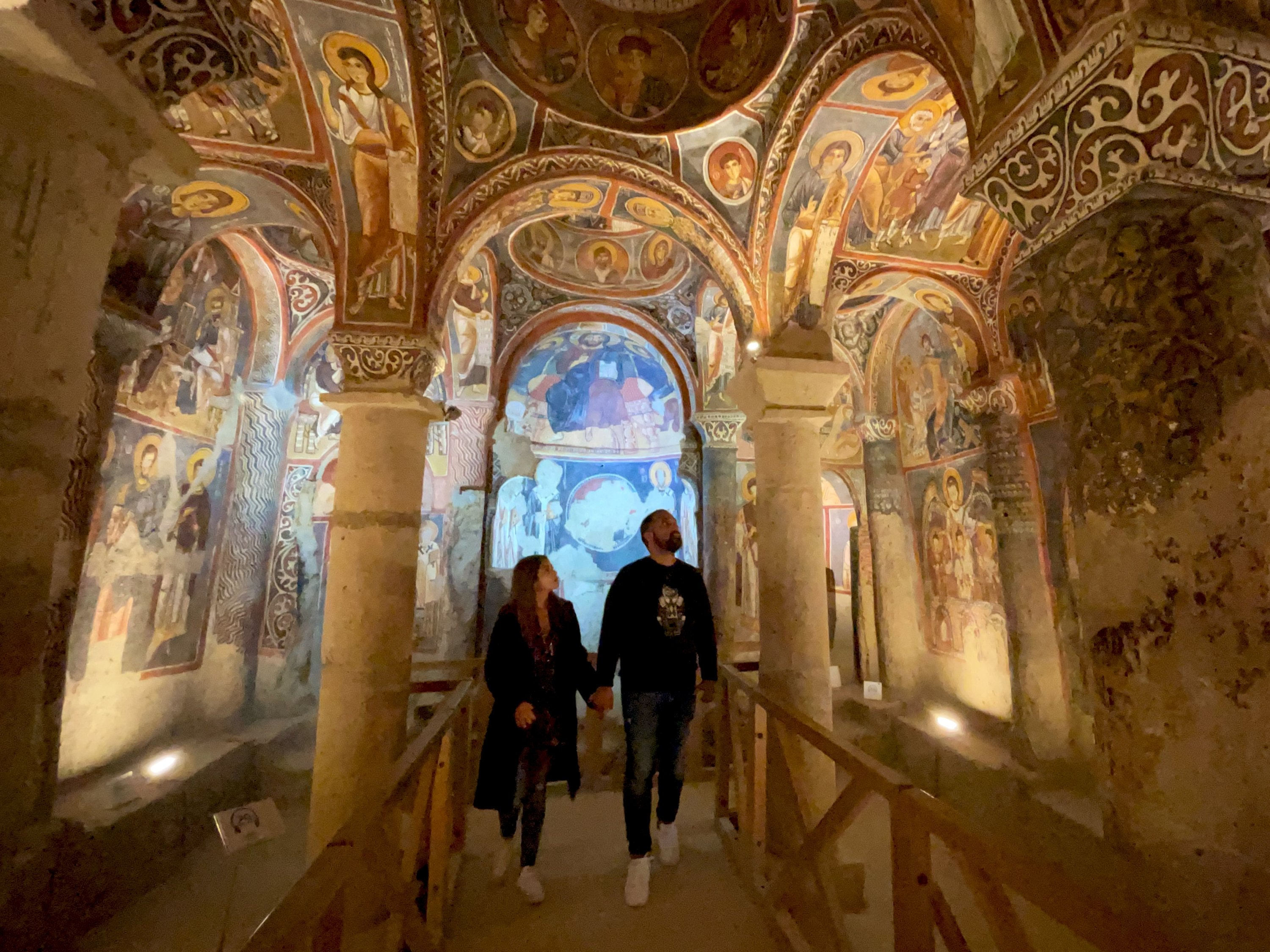 09:00 AM – Begin your guided tour in the Cappadocia region, starting with the Göreme Open Air Museum. You'll explore this UNESCO World Heritage Site, visiting various rock-cut churches and frescoes dating from as far back as the 9th century.
11:30 AM – Drive to the next location, the Paşabağı Fairy Chimneys, also known as Monks Valley. You'll marvel at the unique mushroom-shaped rock formations and the hermit cells of the monks.
12:30 PM – Stop for an excellent lunch at a local restaurant. Enjoy traditional Anatolian dishes prepared with local ingredients.
02:00 PM – Post-lunch, proceed to the Derinkuyu Underground City, the largest excavated underground city in Turkey, which could house up to 20,000 people and went as deep as 8 floors.
04:30 PM – Final stop for the day, the Uchisar Castle, a natural rock citadel providing panoramic views of the entire Cappadocia region.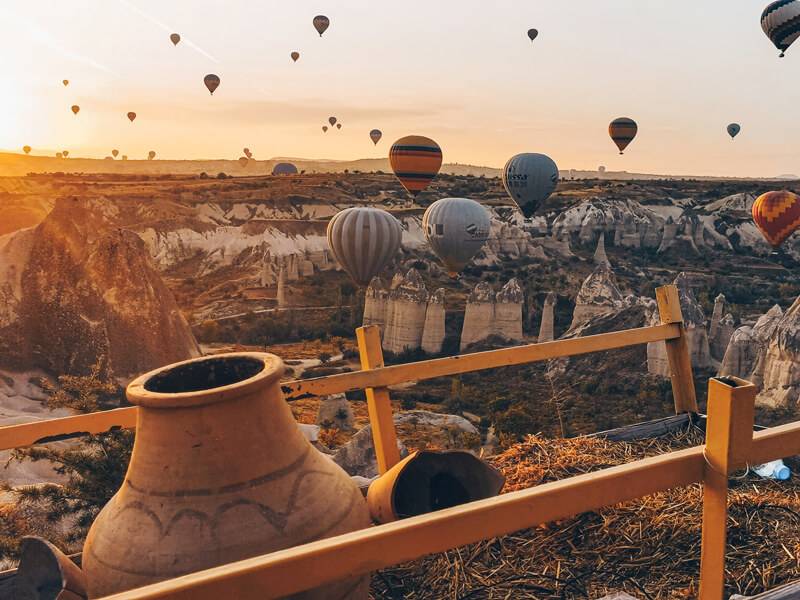 06:00 PM – End your tour of Cappadocia and return to Kayseri Airport with your private driver.
07:00 PM – Arrive at Kayseri Erkilet Airport, check-in for your flight back to Istanbul.
08:30 PM – Your flight departs for Istanbul.
09:45 PM – Arrive in Istanbul, where you'll be met by your private driver and taken back to your hotel.
10:30 PM – Arrive at your hotel in Istanbul.
Please note that this itinerary is subject to changes depending on your flight schedule, the pace of your group, and the operating hours of the sites. We will always double-check the operating hours of each site, especially considering seasonal changes or unexpected closures.
Remember to wear comfortable shoes and clothing as you'll be doing a lot of walking and exploring. Pack light and take only what you need for the day. Don't forget your camera, and enjoy your trip!
We hope you've enjoyed this glimpse into our one-day excursion from Istanbul to the mystical region of Cappadocia. With The Other Tour, we believe in offering immersive experiences, not just ordinary sightseeing. Our goal is to help you form a deep connection with the places you visit and to enrich your understanding of their historical, cultural, and social context.
As you journey through Cappadocia's ancient underground cities, witness the grandeur of its rock-cut churches, and marvel at its unique geological formations, we're confident that you'll experience the same sense of wonder and curiosity that we feel every time we visit these remarkable destinations.
Remember, every journey offers an opportunity to learn, to grow, and to see the world from a different perspective. We are here to facilitate these transformative experiences, guiding you along the way, as you embark on your own personal adventure. So, are you ready to take the road less traveled with The Other Tour?
Join us, and let's explore together!