Spend an entire day diving deep into Istanbul's local life with our curated itinerary: sail across the Bosphorus on an exclusive boat cruise, discover lesser-known neighborhoods, relish a home-cooked lunch at a local family's residence, engage with students during school visits, browse vibrant street markets, play traditional board games with the locals, unwind in an authentic Turkish bath, and conclude with a delicious dinner.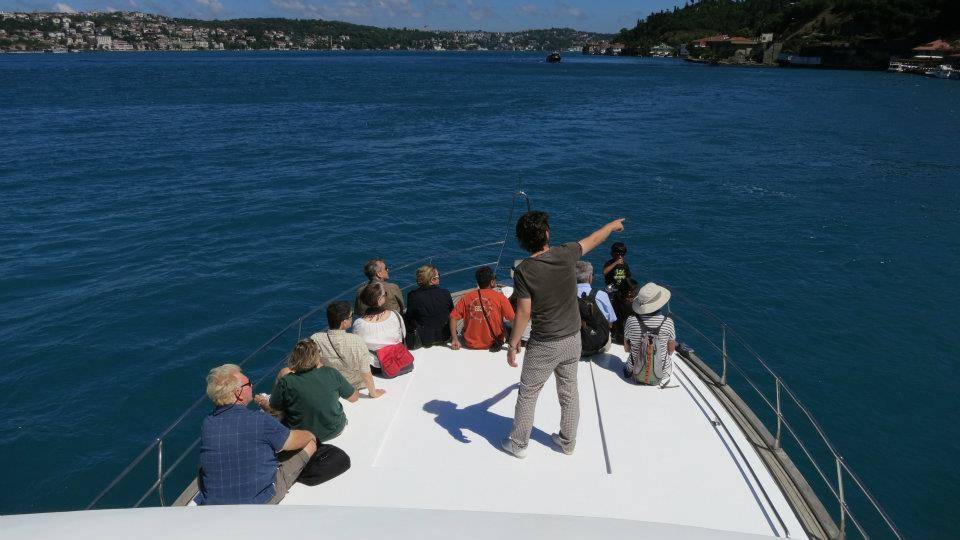 ALL FOCUS ON 'BOSPHORUS' IN 2023
The Other Tour is all about showcasing the lesser-known neighborhoods, local street markets, and hidden gems of Istanbul. In 2023, we also prioritize the Bosphorus even more! The strait that connects Europe and Asia is not only one of the most important waterways in the world but also a breathtakingly beautiful setting that provides an entirely new perspective on Istanbul.
We will be cruising along the Bosphorus, stopping at different neighborhoods (rich and poor), and getting off the boat to walk around and explore. This wonderful concept will allow us to experience the diversity, culture, and history of Istanbul from a whole new perspective.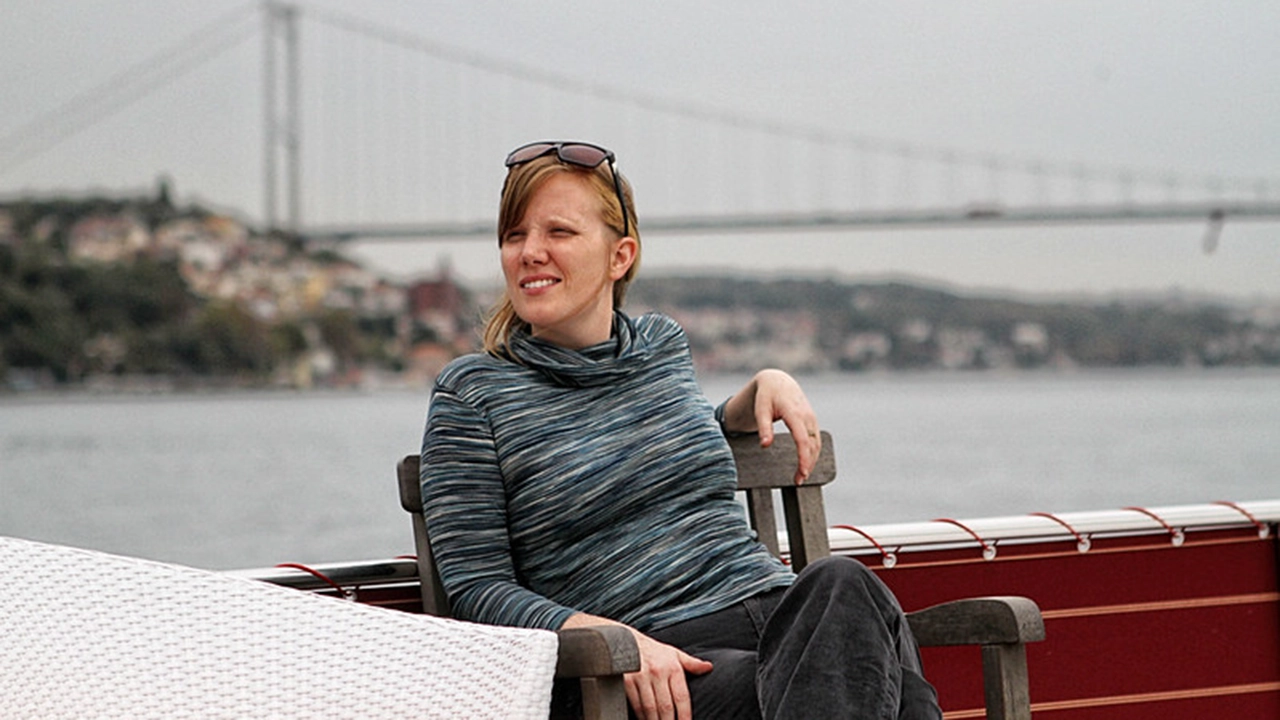 THE OTHER TOUR ITINERARY
The Other Tour takes off at 9am and officially finishes late in the evening at around 10pm, but in all honesty, it usually goes longer than that.
We don't believe in a step-by-step itinerary but we meet the tour participants in a pre-determined location at 9am. That is the only set item on the itinerary – the rest is a bunch of amazing activities that may switch in order.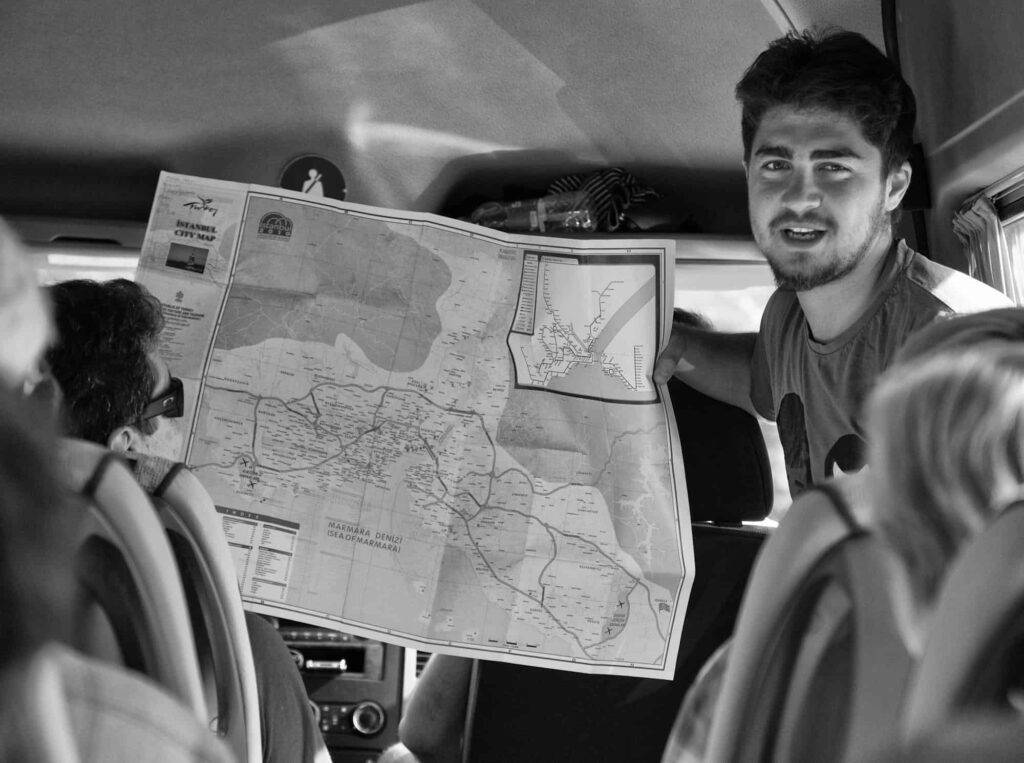 The Other Tour always kicks the day off with the exploration of Bosphorus, both through her awesome neighborhoods and cruising with a private boat.
We will explore diverse neighborhoods in Istanbul, ranging from vibrant and exotic areas to impoverished and wealthy districts, to fully experience the city's socio-economic spectrum.
The local street markets are teeming with fresh produce, people, and color that bring our cameras to life and get our stomachs rumbling. We may also stop by local schools, interact with the children, and occasionally even take part in their lessons. We can definitely stop by local cafes and join locals in their boardgames.

An authentic, home-cooked lunch at a real Turkish household in a district that millions of people call home. Most participants remember this part of the day as their favorite!
Of course, no trip to Istanbul would be complete without experiencing a Turkish bath. We will not only experience this ancient Roman tradition, but also feel fresh, look good, and get a massage. It's the perfect way to unwind and relax after a busy day of exploring.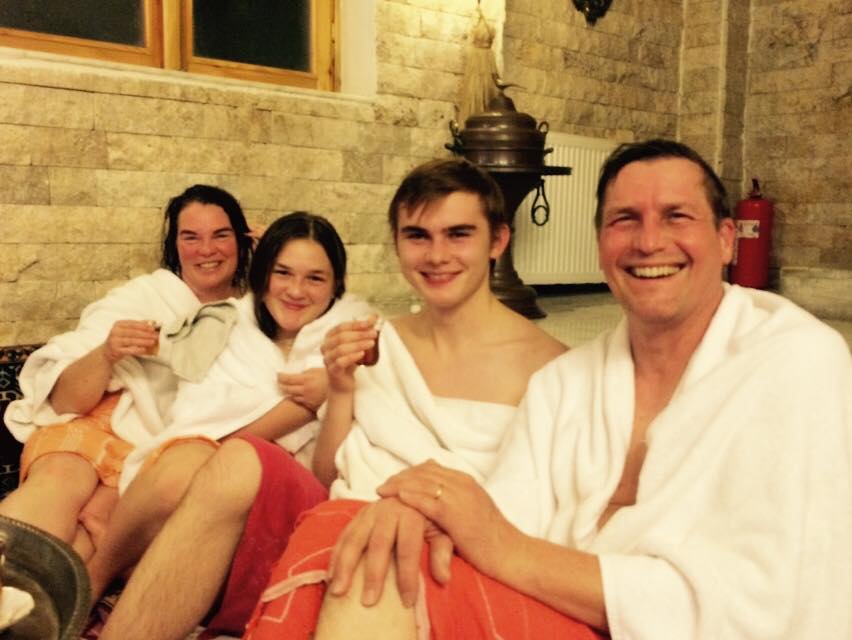 In the evening, we will dine with traditional Turkish music and maybe even some dancing at an authentic meyhane – a traditional Turkish tavern. This will be the perfect way to end our day-long journey along the Bosphorus.
The cost of participation in The Other Tour of Istanbul is 300€ per person, which includes all activities, extensive cruising with a private boat, meals and any other cost the entire day. At the end of The Other Tour, we will take you back to your hotel or AirBnb or wherever you may be staying, ensuring your safety and comfort until the end of this special day in life.
You may simply fill in the form below and get in touch with us.
---
Istanbul is where east meets west, where traditional thought meets progressive vision, where Islamic culture meets western ideals. It is a city with no identity, precisely because it has so many contrasting ones. It is a city of not just one heart, but multiple souls.
The Other Tour presents these different aspects, embraces the diversity and allows you to add to it. It is the inconsistency, the contradictions, that make Istanbul such a majestic place. You can expect to fully experience that on the tour.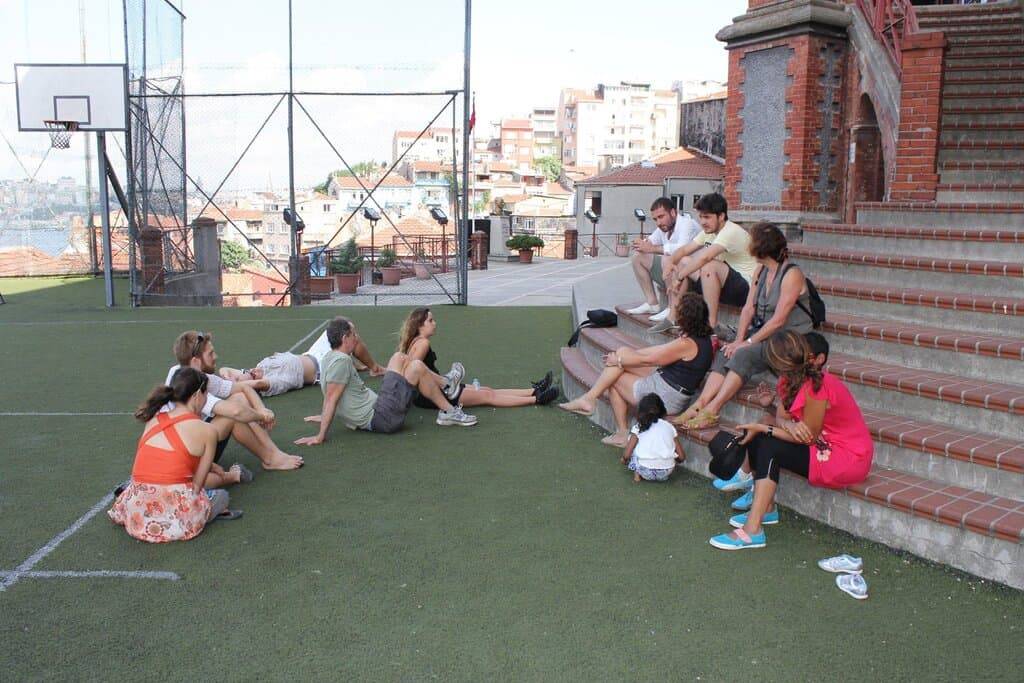 WHAT TO BRING
We recommend checking the weather report and choosing your outfit accordingly. No special clothing is required at any point during the day. Ladies may wish to bring bathing suits for the Turkish bath though by no means is it a requirement. You may also wish to bring fancier clothes to change into for the dinner. Other than that, be sure to have some comfortable shoes for walking/standing in over the course of the day.
GROUP SIZE
The Other Tour is booked privately most of the time but when we do bring together groups, the group sizes range from 3-12 people.
---
What we have created is much better described as an EXPERIENCE. It can be challenging not just physically (due to the roughly 3 hours of walking) but also mentally. We expect our participants to be open, engaging and curious. It is our expectation that every participant brings energy to the table (preferably the positive form) and a desire to get to know not only the city and it's people, but the other tour participants. Please take the time to read the recommended blog posts and go though some of the past reviews and descriptions.
Additional recommended reading before participation:
---
What are the goals of our mission?
To create a more connected, understanding, enjoyable and harmonious world. Travel is key to our mission. Travel is about more than just going to places. It is about people's minds, hearts and souls. Travel is raising your head and really looking at the sky. Travel is action. Travel is understanding. Travel is knowing your neighbor. Travel is love. Travel is moving forwards. Travel can be through time, feelings, emotions, words, science. Travel has no limits. The question is: where do you want to travel? We want to travel in the best possible world. That is what we will try to create.
Can/Should children come on the tour?
Yes, absolutely. They usually love it more than the adults!
Is there anything we should bring such as bathes or towels for the Turkish bath?
Everything will be provided, you don't have to bring anything but your smile. However, bringing swim gear is recommended for female participants. You may bring spare clothes for dinner. You will have the chance to change in your room in the Turkish bath.
I am a vegaterian. Would it be problem?
Absolutely not! Our lunch in a Turkish home and dinner at the restaurant will have abundant food for vegaterians. We are very confident about the food! 
How much will it cost? And can I get a discount?
The cost of the tour is 300 Euros per person (as of April 2023)
This amount is to pay for all the expenses of the day (Yes, we do a lot of expensive stuff during the course of 14 hours!). It goes like this: everybody brings money and pays for the expenses all together. So, no, unfortunately there can't be any discount. No deposit required though.
I'm a little shy to take a Turkish bath. Is it possible to avoid this part of the tour?
Yes, absolutely. Many participants in the past have skipped the Turkish bath and we have always managed to replace that hour with a fun activity such as exploring the neighborhood and having pre-dinner drinks in a bar nearby.
What do we need to do to make a reservation? Do you require a deposit?
All you need to do to book The Other Tour is to send us an email and pick your date of choice. As soon as we confirm your request, all you gotta do to join the tour is just to show up at our meeting point (the clock tower of Dolmabahce Palace) at 9am. No deposit required.
In visiting the school, are they in need of supplies?  Maybe I can fit something into my luggage!
They don't really need anything. So please don't be bothered. But if you really really want to, past experience tells us that the kids at school mostly enjoy picture books and interesting CDs and DVDs (as in the schools we visit usually have projectors in the classrooms)
"Is there a mobile number I can contact you on if there's an emergency or we are held up in traffic etc?"
+905300862588or alternatively +905319111128
"Does the tour get canceled when it rains?"
No, the rain got nothing on us!
ISTANBUL IS ONE SPECIAL CITY.
IT REQUIRES SPECIAL ATTENTION.
WE ARE HERE TO GIVE HER EXACTLY THAT.
---
Contact us for bookings by emailing us at

[email protected]