Istanbul's Spice Bazaar, also known as the Egyptian Bazaar, or Mısır Çarşısı, as we call it in Turkish. is a must-visit destination for anyone who loves to indulge in the sights, smells, and tastes of a bustling market. Here, you'll find a dazzling array of spices, teas, sweets, and other goods that will transport you to the heart of the Middle East.
A Brief History and Architecture
The Spice Bazaar was built in the 17th century as part of a larger complex of buildings that included a mosque, a school, and a tomb. Its distinctive L-shaped design was created by the famous Ottoman architect, Koca Kasım Ağa.
The bazaar's location near the Golden Horn made it a popular destination for traders who traveled along the Silk Road, the ancient network of trade routes that connected China to the Mediterranean.
Products in Spice Bazaar
The Egyptian Bazaar remains a bustling hub of commerce to this day. The covered section of the market, adorned with grandeur, houses an impressive collection of 88 shops, with some of them having a long-standing presence of over two centuries, attesting to the market's lasting heritage.
Spices: Among the plethora of items, spices reign supreme, ranging from saffron and cinnamon to sumac and turmeric, satisfying every spice lover's cravings.
Teas: Turkish tea is a staple of daily life, and the Spice Bazaar is the perfect place to stock up on loose-leaf teas and herbal blends.
Sweets: Turkish delight, baklava, and other traditional sweets are a treat for the senses.
Nuts and dried fruits: The bazaar is also home to shops that sell a wide variety of nuts and dried fruits.
When to Visit and Location
The Spice Bazaar is located in the Eminönü neighborhood, just a short walk from the iconic Galata Bridge. The bazaar is open every day except for Sundays and public holidays, from 9:00 AM to 7:00 PM.
Exploring the Old Silk Road
Visiting the Egyptian Market is also a chance to immerse yourself in the history of the Silk Road. This ancient trade route played a crucial role in the development of civilizations across Asia, Europe, and Africa, and the Spice Bazaar is a living testament to its enduring legacy.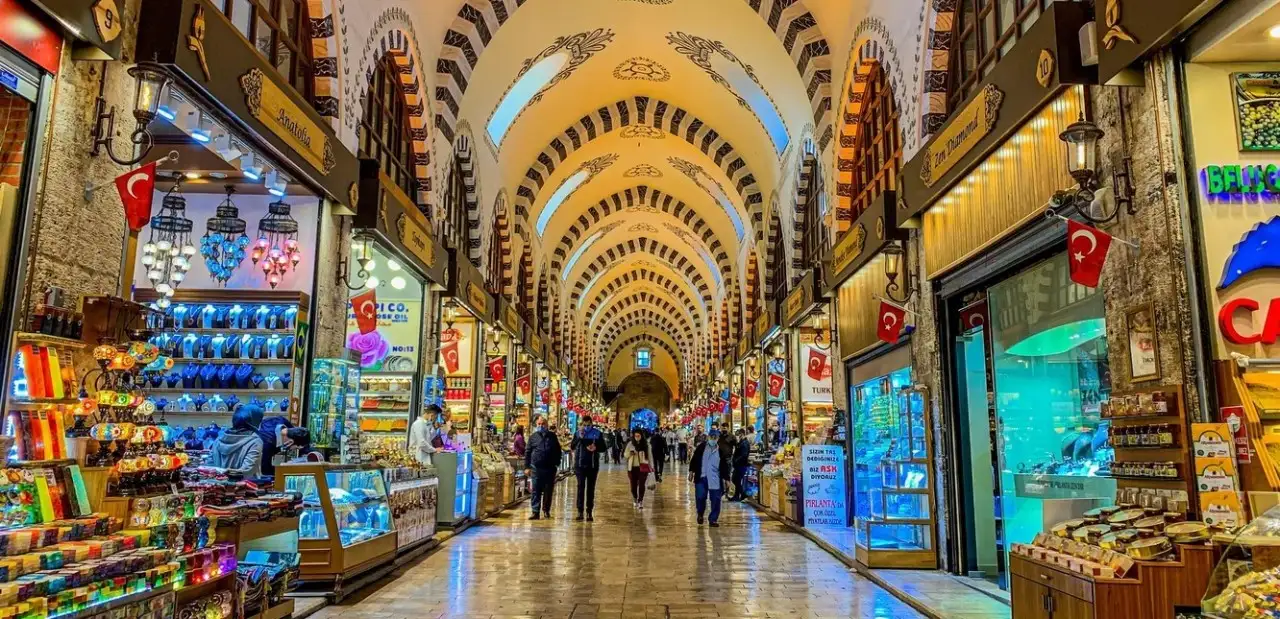 A FEW TIPS FOR SPICE BAZAAR
When you walk into the Spice Bazaar, you'll immediately be hit with a barrage of scents that will make your mouth water. The air is thick with the aromas of cinnamon, cumin, and other spices.
One of the most iconic sights in the Spice Bazaar is the towering piles of Turkish delight. These sweet, chewy treats come in a rainbow of colors and flavors, and vendors will often offer samples to entice you to buy.
If you're looking for a unique souvenir to take home, consider picking up a set of Turkish tea glasses. These delicate, tulip-shaped glasses are a staple of Turkish hospitality, and people use them alongside a small plate of lokum, or Turkish delight.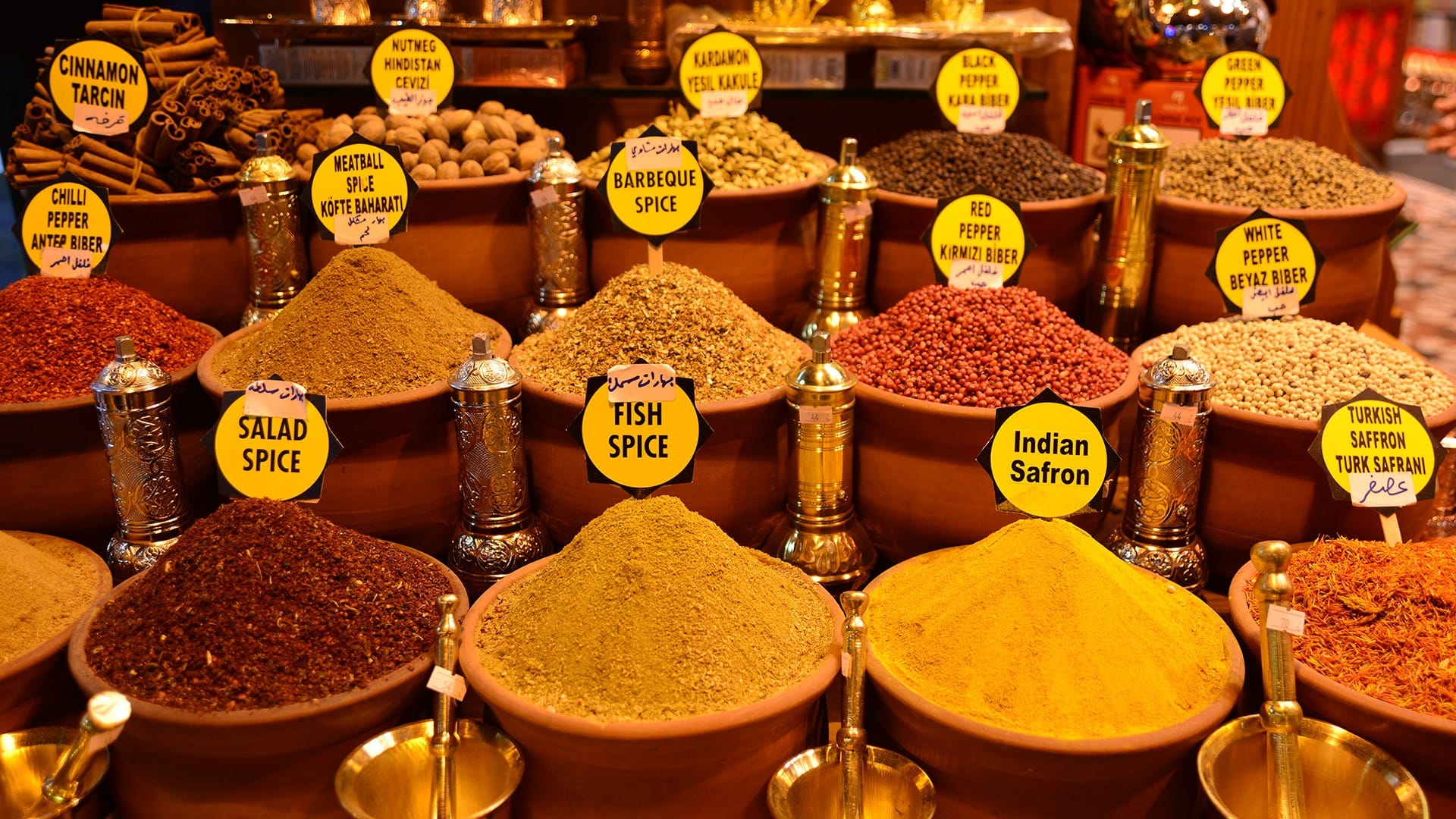 If you're feeling adventurous, try striking up a conversation with one of the vendors. Many of them speak English, and they're often happy to share their knowledge of spices and teas with curious visitors. Just prepare to haggle a bit – bargaining is a time-honored tradition in the bazaar!
Despite its reputation as a tourist hotspot, the Spice Bazaar is still a popular destination for locals looking to stock up on ingredients for their favorite recipes. If you visit in the morning, you'll see a steady stream of Istanbulites making their way through the crowded aisles, picking out spices and teas for their kitchens.
In conclusion, a visit to Istanbul's Spice Bazaar is an essential part of any trip to Istanbul, Turkey. Whether you're a foodie looking to stock up on exotic spices, a history buff interested in the Silk Road, or just a traveler seeking a unique and memorable experience, the Spice Bazaar is a feast for the senses that you won't soon forget.
Official Website: misircarsisi.org.tr