Located in the heart of Istanbul's Old City, the Grand Bazaar (Kapalıçarşı in Turkish) is one of the largest and oldest covered markets in the world. With its labyrinthine alleyways, more than 4,000 shops, and countless treasures, it's no wonder the bazaar attracts over 250,000 visitors each day.
But the Grand Bazaar is more than just a shopper's paradise. It's also a cultural landmark with a rich history that dates back to the 15th century, when it was first established as a small market outside the city walls.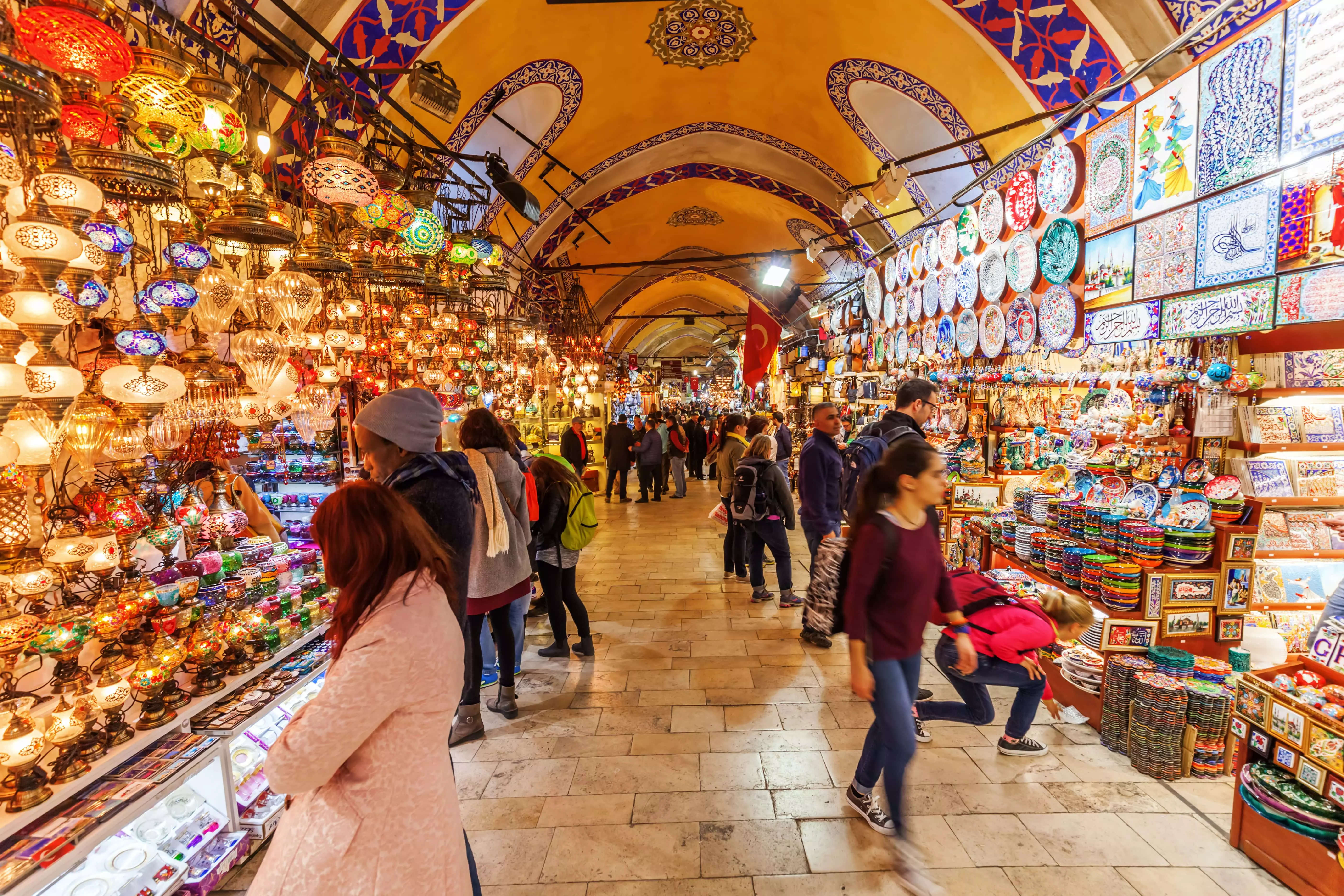 Grand Bazaar in Istanbul sees 40 million visitors in 2022
Over the centuries, the bazaar grew and evolved into the sprawling complex that it is today, encompassing over 60 streets and alleys and covering an area of 30,700 square meters. It has survived numerous fires, earthquakes, and wars, and has undergone many renovations and expansions.
The architecture of the Grand Bazaar
The Grand Bazaar's architecture is a unique blend of Ottoman, Byzantine, and Islamic styles. The complex is made up of over 60 streets and alleys, which are covered by domed roofs and decorated with intricate tile work.
The bazaar's architecture is characterized by its use of arches, vaults, and domes, which create a sense of grandeur and spaciousness. The domes, in particular, are an important feature of the bazaar's design, as they allow natural light to filter into the covered spaces.
Inside the bazaar, the shops are arranged in a maze-like pattern, with narrow passageways and hidden courtyards. Many of the shops have beautiful wooden facades and ornate metalwork, which add to the overall aesthetic of the complex.
Another notable feature of the Grand Bazaar's architecture is the use of fountains and water features. These not only serve a practical purpose in providing water for drinking and washing, but also add to the bazaar's ambiance and beauty.
Overall, the Grand Bazaar's architecture is a testament to the rich history and cultural heritage of Istanbul. Its unique blend of styles and its use of natural light and water create a truly memorable shopping experience for visitors from around the world.
Today, the Grand Bazaar is a thriving hub of commerce and culture, attracting locals and tourists alike. It's a place where you can find everything from traditional Turkish carpets and ceramics to modern clothing and jewelry.
The bazaar is also a major economic center, generating billions of dollars in revenue each year and providing employment for thousands of people. Many of the shops are family-owned and have been passed down from generation to generation.
But perhaps most importantly, the Grand Bazaar is a symbol of Istanbul's rich cultural heritage. It's a place where the past and present converge, where you can experience the sights, sounds, and smells of Turkey's vibrant marketplace tradition.
Types of Products
The Grand Bazaar is known for its vast array of products, ranging from Turkish textiles and pottery to gold and silver jewelry. Here are some of the most popular items you can find at the bazaar: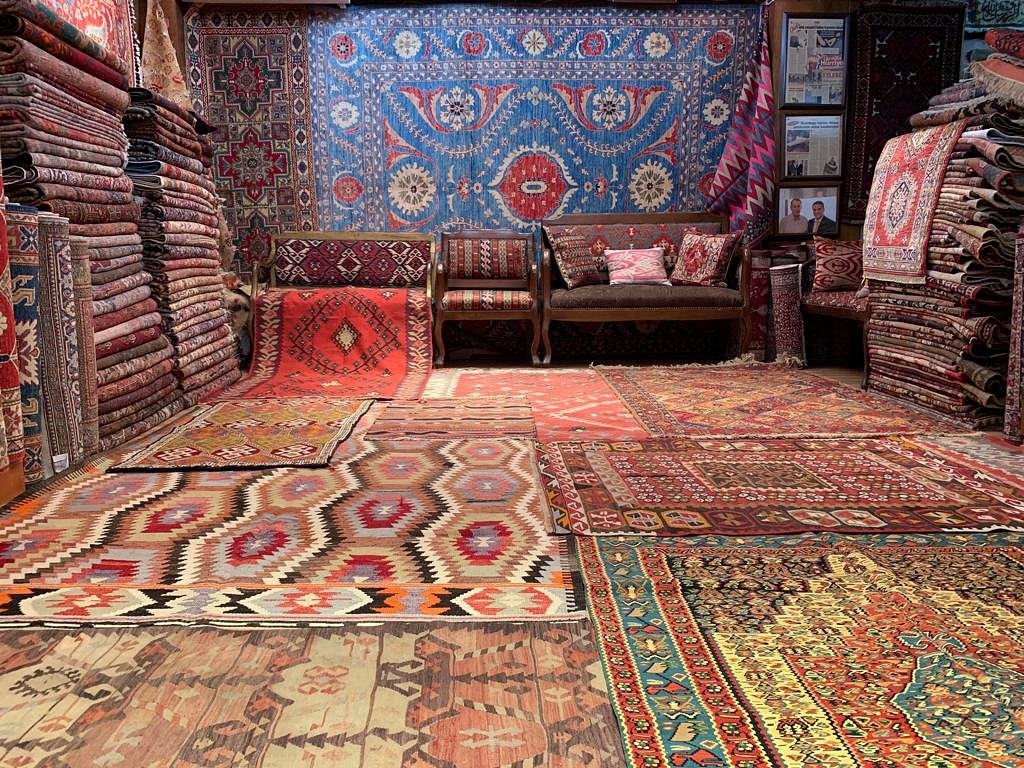 Carpets and kilims
Turkey is famous for its handmade carpets and kilim's, and the Grand Bazaar is the perfect place to buy them. You'll find a wide variety of styles, colors, and sizes to choose from, and many shops offer shipping to your home country.
Ceramics and pottery
Turkish ceramics and pottery are also highly prized for their beauty and craftsmanship. From traditional blue and white designs to more modern styles, you're sure to find something that catches your eye.
Jewelry
The Grand Bazaar is a treasure trove of gold and silver jewelry, from delicate filigree earrings to bold statement necklaces. Many shops also offer custom designs and repairs.
Leather goods
If you're looking for high-quality leather goods, the Grand Bazaar has plenty to offer, including handbags, shoes, and jackets.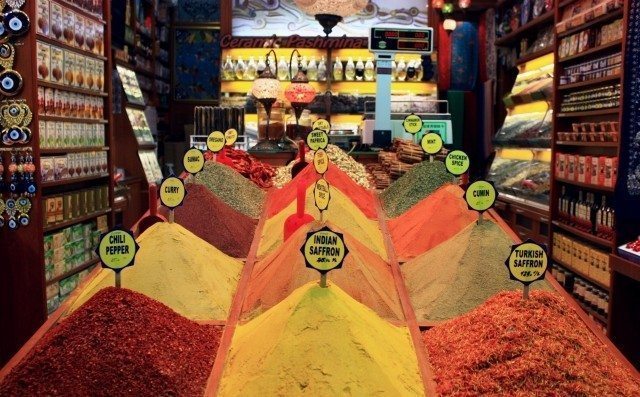 Spices and teas
The bazaar is also home to numerous shops selling fragrant spices and teas, many of which are grown locally in Turkey.
Best Shops
With over 4,000 shops to choose from, it can be overwhelming to know where to start. Here are a few of the best shops in the Grand Bazaar:
Dhoku & EthniCon offers a wide range of Turkish textiles and home decor items – dhoku.com
İznik Art Pottery specializes in Ottoman-style ceramics iznik-art.com
Read more the best shops in the Grand Bazaar on heyhipster.com
Opening Hours
The Grand Bazaar in Istanbul is open every day from 9 am to 7 pm, except for Sundays and national holidays.
Conclusion
The Grand Bazaar in Istanbul is a must-visit destination for anyone who loves shopping, history, and culture. With its centuries-old architecture, intricate design, and countless shops, the Grand Bazaar is a unique place that offers an unforgettable experience for visitors. Whether you are looking for spices, jewelry, carpets, or souvenirs, you can find it all at the Grand Bazaar. So, make sure to include the Grand Bazaar in your travel itinerary when you visit Istanbul, and immerse yourself in the vibrant and diverse atmosphere of this iconic marketplace.
We don't go there on The Other Tour but there are plenty of travel agencies that offer tours that include a visit to the Grand Bazaar. You may even book a private tour that only focuses on Grand Bazaar and shopping, with a local expert that would help you get incredible discounts.
And here's a long video that can serve as a virtual tour for those who can't physically go to the Grand Bazaar in Istanbul.