Istanbul is a city steeped in history and culture, with a wealth of museums to explore. Whether you're interested in art, archaeology, or just want to learn more about the city's fascinating past, there's a museum in Istanbul for you.
And are you sick of hearing about the Topkapi Palace and the Hagia Sophia? Fear not, my friend, because we've got the inside scoop on the best museums in Istanbul.
BRIEF HISTORY OF MUSEUMS IN ISTANBUL
To be completely frank with you, hosting great museums has never been my people's forte but Istanbul is one of the oldest and most culturally rich cities in the world, with a long and fascinating history that has been shaped by many different civilizations and empires. It is therefore not surprising that the city is home to a decent number of museums that showcase its heritage.
Many of Istanbul's museums are housed in historic buildings that themselves have a great deal of cultural and historical significance. For example, Istanbul Naval Museum is located in the Beşiktaş district of Istanbul, in a historic building that was once the Ottoman Navy's headquarters. The building was constructed in the 18th century during the reign of Sultan Mahmud I, and was used as the Navy's headquarters until the early 20th century.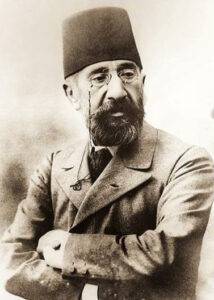 The history of museums in Istanbul dates back to the Ottoman period, when the imperial court began to collect and display works of art and cultural artifacts. The first Ottoman museum was established in the mid-19th century, and over the years many more museums were established in Istanbul to showcase the city's rich heritage.
One of the most important figures in the development of Istanbul's museum landscape was Osman Hamdi Bey, an Ottoman archaeologist and art historian who played a key role in establishing the Istanbul Archaeological Museums. Today, the Istanbul Archaeological Museums are considered one of the most important museums in Turkey and the world, and are home to an incredible collection of artifacts from the ancient world.
In recent years, Istanbul's museum landscape has continued to evolve and expand, with new museums being established and existing museums undergoing renovations and updates. Today, Istanbul is one of the world's most important cultural and historical centers, and its museums are an essential part of the city's rich cultural heritage.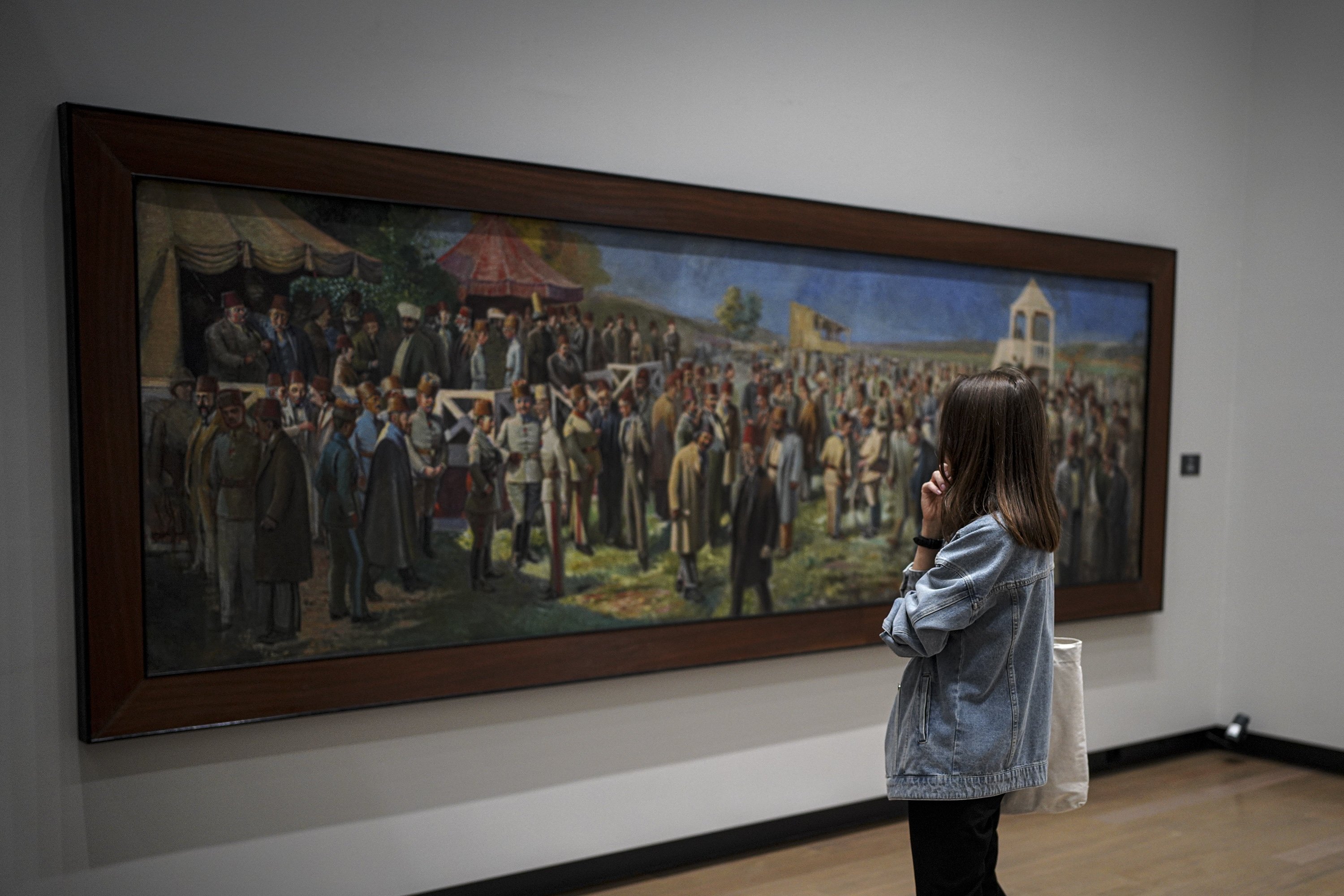 Istanbul Museum of Painting and Sculpture
If you're a fan of art, then you absolutely cannot miss the Istanbul Museum of Painting and Sculpture. Located in the historic neighborhood of Karaköy, this museum boasts an impressive collection of Turkish art from the Ottoman era to the present day. The building itself is a work of art, with beautiful architecture that will leave you in awe.
Istanbul Museum Pass is not valid for this museum. The entrance fee is about 4€ per person (as of March 2023)

Istanbul Archaeological Museums
Okay, so this one might be a little more well-known, but it's still worth a visit. The Istanbul Archaeological Museums are home to some of the most fascinating artifacts from ancient civilizations, including the Hittites, Greeks, and Romans. You can see everything from mummies to statues to intricate jewelry, and you'll feel like Indiana Jones on an adventure. Plus, if you're a history buff, you'll appreciate the fact that this museum is one of the oldest and largest in Turkey.
muze.gen.tr/muze-detay/arkeoloji

Museum of Turkish and Islamic Arts
Want to learn more about the rich cultural heritage of Turkey and the Islamic world? Then you need to check out the Museum of Turkish and Islamic Arts. Located in the Sultanahmet neighborhood, this museum has a stunning collection of art and artifacts, including ceramics, calligraphy, and textiles. You'll be amazed by the intricate details and vibrant colors of these works of art, and you'll come away with a deeper understanding of Turkish and Islamic culture.
Turkish and Islamic Arts Museum: Ticket, Hours, Things to do…

Hisart Museum
If you're looking for a museum that's off the beaten path, then Hisart Museum is the place for you. Tucked away in the quiet neighborhood of Rumelihisari, this museum showcases the work of contemporary Turkish artists. You'll see everything from paintings to sculptures to installations, and you'll get a sense of the vibrant and eclectic art scene in Istanbul. Plus, the museum is located in a beautiful historic building that's worth checking out on its own.

Pera Museum
The Pera Museum, located in the Beyoglu neighborhood, is a must-visit for art lovers. The museum has an impressive collection of Turkish art, as well as European paintings and sculptures from the 19th and 20th centuries. The building itself is also worth seeing – it's a beautiful example of neoclassical architecture. Plus, the museum has a great cafe where you can grab a bite to eat and relax between exhibits.

Istanbul Naval Museum
If you're interested in maritime history, then the Istanbul Naval Museum is the place for you. Located in the Besiktas neighborhood, the museum has an extensive collection of artifacts related to the Ottoman Navy and the history of Turkish maritime culture. You can see everything from model ships to historic cannons to traditional naval uniforms. Plus, the museum is located in a beautiful waterfront building with great views of the Bosphorus.
denizmuzeleri.dzkk.tsk.tr/Istanbul_Deniz_Muzesi.html

Rahmi Koc Museum
The Rahmi Koc Museum, located in the Haskoy neighborhood, is a unique museum that's unlike anything else in Istanbul. The museum is housed in a former anchor factory and has a wide variety of exhibits related to transportation and industry. You can see everything from vintage cars to historic trains to airplanes and boats. There's even a section dedicated to the history of chocolate in Turkey!

Istanbul Toy Museum
And we have the Istanbul Toy Museum, located in the Göztepe neighborhood. This museum is sure to bring out your inner child – it has an incredible collection of toys from all over the world, including dolls, trains, cars, and even board games. The museum is located in a beautiful historic mansion and has a charming atmosphere that's perfect for a family outing.

Sabancı Museum
Step into the Sabancı Museum and be transported to a world of art, beauty, and…wait, is that a giant spider? Yes, you read that right – the museum's courtyard is home to a massive spider sculpture by Louise Bourgeois that's sure to catch your eye. But that's just the beginning – the museum has an impressive collection of art from Turkey and beyond, with everything from Islamic calligraphy to contemporary installations. Plus, if you're lucky, you might even catch one of their outdoor concerts or events, which are always a treat. So if you want to get your culture fix and see some seriously cool artwork, the Sabancı Museum is the place to be. Just watch out for the spiders.
Museum of Innocence
Ah, the Museum of Innocence – where visitors can immerse themselves in the tragic tale of Kemal and Fusun from Orhan Pamuk's novel of the same name. Yes, because what better way to spend your time than reliving the heartbreaking story of unrequited love and societal pressure? The museum, founded by none other than Pamuk himself, is dedicated to the minutiae of Kemal and Fusun's lives – from the cigarette butts they smoked to the dresses they wore. It's truly a marvel of dedication to fictional characters. But hey, if you're a die-hard fan of the book or just want to feel like you're living inside a novel, the Museum of Innocence is the perfect destination for you.

Istanbul Modern
Last but not least, we have Istanbul Modern, a museum dedicated to modern and contemporary art. Located in the trendy Karakoy neighborhood, this museum is housed in a former warehouse and has a cool industrial vibe. You'll see works by both Turkish and international artists, and you'll be amazed by the variety of styles and mediums on display. Plus, the museum has a great cafe with stunning views of the Bosphorus, so you can take a break and enjoy a coffee or a glass of wine while taking in the art.
So, there you have it, folks! From Byzantine mosaics to vintage cars to toy collections – whether you're a history buff, an art lover, or just looking for a fun activity, there's something for everyone in these museums. And the best part is that you'll learn something new and exciting about Istanbul's rich cultural heritage. Remember, museums are not just about learning, they're also about having fun and experiencing something new. So, grab your camera, put on your walking shoes, and get ready for an unforgettable journey through Istanbul's museums!
---
For more detailed information, read IstanbulInsider's posts:
---
Interested in guided city tours of Istanbul?