Turkey, or more accurately, Türkiye, is a very popular destination for tourists, indeed the 6th most visited country in the world. Since the coup attempt in 2016, numerous terrorist attacks around the country, the military operation into Syria in 2018, the global pandemic and of course, the earthquake that shook the nation in February 2023, it's understandable that there's a worry – especially in the minds of western travelers – as to the safety of traveling to Turkey in 2023.
There are many reasons why Turkey is a popular destination for travelers, besides its geographic convenience. This fascinating land boasts rich history and natural beauty, yet one of the most striking qualities of the Turkish nation can be summarized in one word: warmth. Cheesy because it's true, right?
With that said and with the general elections over, let's not dance around the issue: is it safe to travel to Turkey in 2023?
The short answer to this question is: yes, (as of August 16th 2023) as long as you avoid the region affected by the earthquake, you can safely travel around Turkey.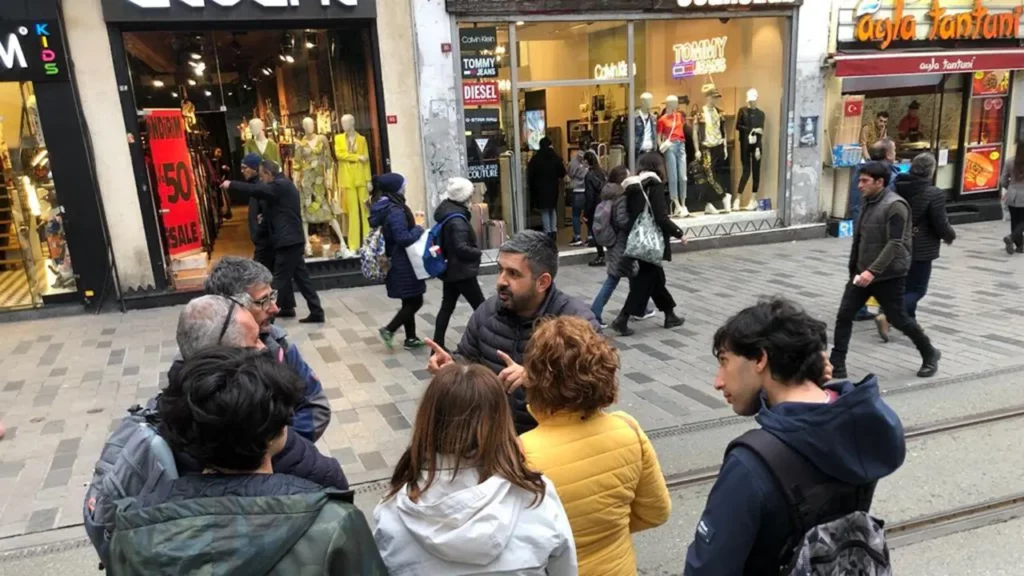 And as for the other issues from recent years, the waters seem to have settled down by the end of 2019 in the military department. As of May 2023, we can confidently state that Turkey is back to being a relatively safe destination once again. About 40 million tourists have visited the country in 2019 and besides the global pandemic there hasn't been any major incident concerning the safety of her foreign visitors.
More recently, nearly 44.56 million foreign tourists visited Turkey last year (2022), an increase of 80.3 percent from a year earlier, according to figures released by Turkey's Culture and Tourism Ministry.
And here's the long answer: Turkey is one of the more complex countries with serious political turmoil and social confusion, riding on a fragile economy in a unique location of the planet. And the country has recently gone through general elections on May 14th of 2023. And it sure is turning out to be a tricky year for anyone living or visiting here, especially economically. However, Turkey is also one of the world's most culturally, historically rich countries with some of the warmest and most hospitable people anywhere.
Moreover, tourism is the third biggest income for Turkey's economy and a significant portion of the population depends on it to make a living. It's fair to say that the security of tourists and the country's ability to welcome holiday-makers safely will be high up on the Turkish government's list of priorities. Therefore, the country has been on high alert on all fronts and Turkish authorities have been working tirelessly to make sure all the necessary security measures are taken.
After all, Turks are notorious for their tenacious fighting spirit and that really shows on how tight of a collective effort has been put forward lately in to preventing any kind of security threat to the mainland and anyone in it. Foreign visitors are pleasantly surprised by the level of safety they experience when walking the streets of Istanbul and Turkey in general, both during day and night. Of course, some areas are to be avoided much like anywhere in the world but they are often far away from touristy sections of the city anyway.
British nationals made over 3.8 million visits to Turkey in 2022. Most visits are trouble free. Be alert to your surroundings and remain vigilant in crowded places popular with foreign nationals, including during festival periods. –gov.uk
HOW HAS TURKEY HANDLED THE CORONAVIRUS?
Turkey had implemented various measures to handle the COVID-19 pandemic, including lockdowns, testing and contact tracing, vaccination campaigns, and health infrastructure improvements.
Turkey fits in the category of several countries that responded fairly quickly with testing, tracing, isolation and movement restrictions. It's a fairly small club of countries that have been quite effective in reducing the viral spread.-bbc.com
Since January 2023, there are no longer any restrictions or requirements for entering Turkey. Visitors are not required to show proof of vaccination, quarantine, or wear masks.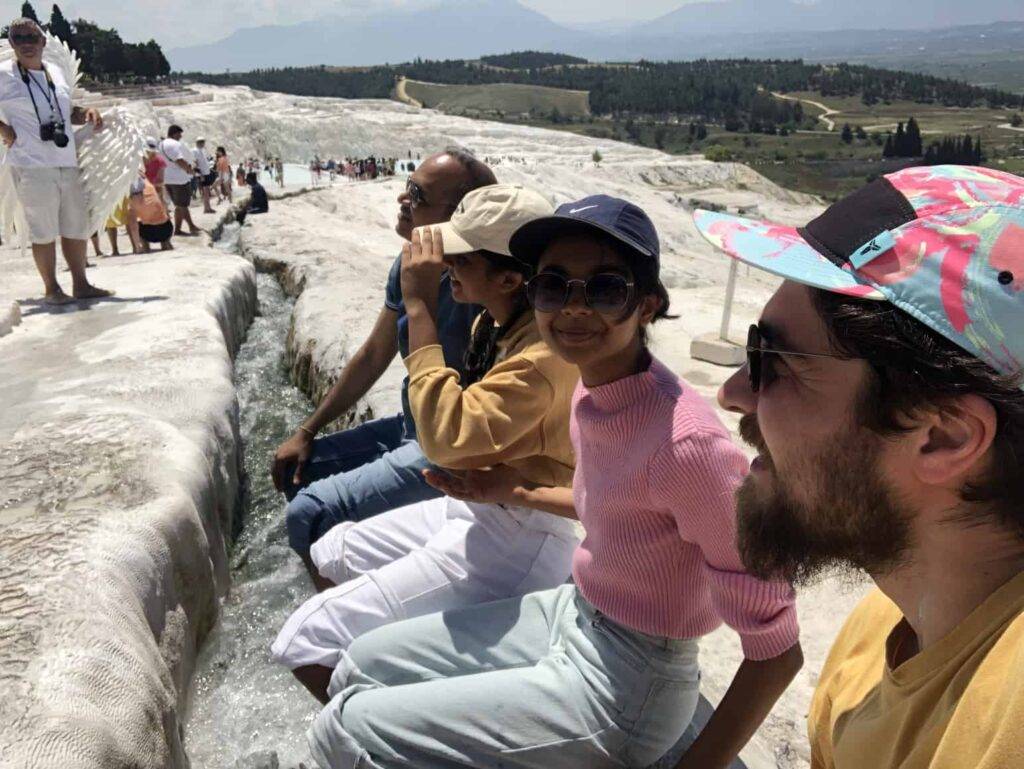 HOW ABOUT THE RUSSO-UKRAINE WAR?
The Russian invasion of Ukraine is causing a lot of trouble, not just locally, but potentially all over the world. This is shaking things up economically and in terms of world security. It's also raising some big ethical and humanitarian issues.
Despite all this chaos, it's important to know that if you're traveling to or from Turkey, you should still be safe. Just because Turkey is close to the conflict doesn't mean it's dangerous.
But there's another issue. A lot of Russian tourists have started to flood into Turkey. This sudden increase has caused rental prices to go up all over the country. This rise in living costs is hitting people hard, especially those who need affordable housing. So, while it's not immediately obvious, this is another serious problem caused by the conflict.
IS TURKEY REALLY SAFE AFTER THE EARTHQUAKE?
Or are we just biased because we want tourists to come here no matter the truth?!
Turkey has always been a popular tourist destination, and it has always been an earthquake zone, at least for the last 13 million years. Without doubt, recent natural disasters have left travelers wondering about the safety of the country. On February 4, 2023, a 7.8 magnitude earthquake hit southeastern Turkey, causing widespread destruction and officially, killing tens of thousands. The earthquake brought down significant portions of at least 11 cities, leaving many wondering if it was safe to travel to Turkey in 2023.
However, despite the devastation caused by the earthquake, the country has made significant efforts to rebuild and recover already. With time, the country is making strides towards normalcy, and many parts of Turkey that were not directly affected by the earthquake are, or at least will soon be safe for foreign travelers to visit.
Travelers can currently enjoy the many delights that Turkey has to offer, such as the rich culture, stunning architecture, and natural beauty. Istanbul, for example, is a bustling city with a rich history, famous landmarks, unique city tours and delicious cuisine. The coastal towns of Bodrum and Antalya are also popular tourist destinations with beautiful beaches and crystal-clear waters.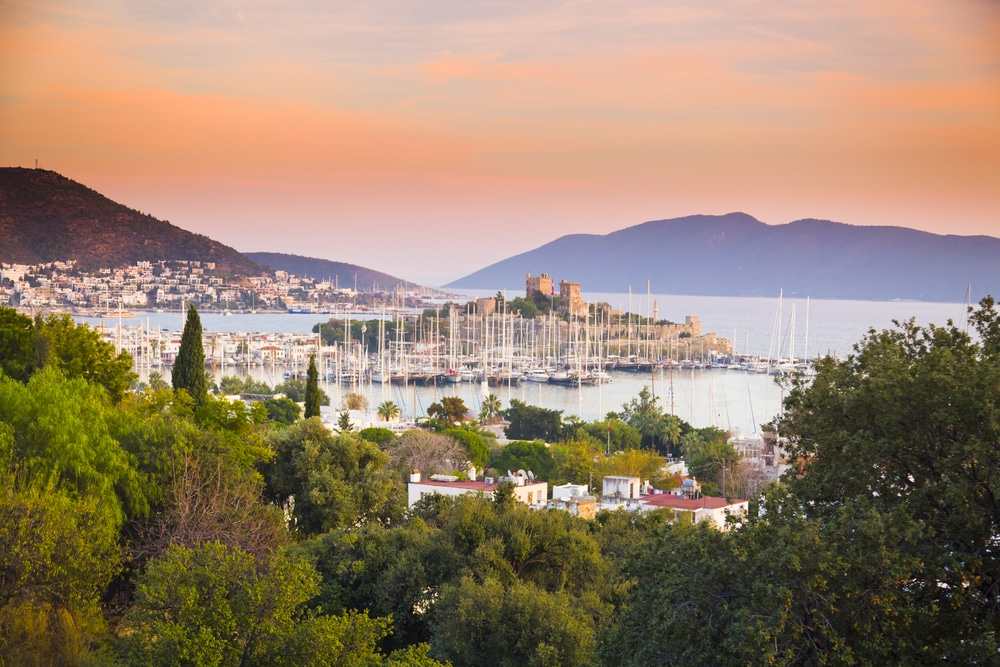 It is important to note, however, that while much of Turkey has been spared from the direct impact of the 2023 February earthquakes, there are vast areas that are affected by the disaster, leaving millions living in tents or temporary housing. Visitors should always be mindful of any potential risks and stay up to date on any alerts or advisories issued by the government or local authorities.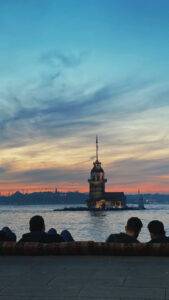 In conclusion, while the earthquake in southeastern Turkey is an unprecedented tragedy, the country is making significant progress in recovery efforts, and many parts of Turkey (70 provinces out of 81) are already more than safe for foreign travelers to visit. As with any travel destination, it is always important to exercise caution and stay informed about any potential risks, but visitors can once again enjoy the many wonders that Turkey has to offer.
Plus, the Turkish lira is unfortunately at an all time low against the dollar, euro, pound, etc., – it's sad for us locals but it's never been a better time to explore this gorgeous country for foreigners.
And if all that was not enough to convince you, here's a closing quote from an anonymous source:
Worrying about the risk of travel feels like worrying about being struck by lightning.

---
If you'd like to donate to the earthquake victims
Bu gönderiyi Instagram'da gör
---
And here's a recent Vlog