Turkey, recently dropping from the 6th most visited country in the world to the 10th, is still a very popular destination for tourists. Since the coup attempt in 2016, numerous terrorist attacks in 2015 through 2017 and the military operation into Syria in January of 2018, the pandemic and of course, the earthquake that shook the nation in February 2023, it's understandable that there's still a looming fear – especially in the minds of western travelers – as to whether it's actually safe to travel to this fascinating land filled with so much history and natural beauty. So is it actually safe to travel to Turkey in 2023?
The short answer to this question is: yes, (as of March 2023) as long as you avoid the region affected by the earthquake, you can safely travel around Turkey.
And as for the other issues from recent years, the waters seem to have settled down by the end of 2019 in the military department. As of March 2023, we can confidently state that Turkey is back to being a relatively safe destination once again. About 40 million tourists have visited the country in 2019 and besides the global pandemic there hasn't been any major incident concerning the safety of her foreign visitors.
Nearly 44.56 million foreign tourists visited Turkey in 2022, an increase of 80.3 percent from a year earlier, according to figures released by Turkey's Culture and Tourism Ministry on Tuesday. –Source
And here's the long answer: Turkey is one of the more complex countries with serious political turmoil and social confusion, riding on a fragile economy in a unique location of the planet. And the country has general elections scheduled for May of 2023. So it sure might be a tricky year for anyone living or visiting here. However, *Türkiye's also one of the world's most culturally, historically rich countries with some of the warmest and most hospitable people anywhere.
(Yes, last year Turkey officially changed her name at UN to Türkiye) –Source
Moreover, tourism is the third biggest income for Turkey's economy and a significant portion of the population depends on it to make a living. It's fair to say that the security of tourists and the country's ability to welcome holidaymakers safely will be high up on the Turkish government's list of priorities. Therefore, the country has been on high alert on all fronts and Turkish authorities have been working tirelessly to make sure all the necessary security measures are taken.
After all, Turks are notorious for their tenacious fighting spirit and that really shows on how tight of a collective effort has been put in to prevent any kind of security threat to the mainland and anyone in it.
IS IT SAFE HEALTH-WISE TO TRAVEL TO TURKEY IN 2023?
No travel is risk-free during the COVID pandemic. But yes, Turkey is relatively safe and open for tourism. Please inform yourself in World Health Organization's website.

Travelers of all nationalities who meet Turkey's immigration regulations can enter the country following the rules outlined below.

As always, foreigners need a passport and a valid visa.
HOW HAS TURKEY HANDLED THE CORONAVIRUS?
Covid-19 came late to Turkey – on 11 March – but soon singed every corner of the country. Within a month all 81 provinces had been affected.
It was one of the fastest growing outbreaks in the world – worse than China or the UK. There were fears that the death toll would soar turning Turkey into another Italy, which was then the hardest hit country.
Turkey fits in the category of several countries that responded fairly quickly with testing, tracing, isolation and movement restrictions. It's a fairly small club of countries that have been quite effective in reducing the viral spread.
HOW ABOUT THE RUSSO-UKRAINE WAR?
The recent Russian invasion of Ukraine is incredibly sad and destabilizing for the region and possibly the entire world in both economic ramifications and the world security infrastructure point of view, let alone the moral implications. However, there's still no reason to think it should impact the security of travelers to and from Turkey. If anything, again, unfortunately, fewer Russian and Ukrainian tourists will mean lower prices and more accommodation for the rest.
IS TURKEY REALLY SAFE AFTER THE EARTHQUAKE?
Or are we just biased because we want tourists to come here no matter the truth?!
Turkey has always been a popular tourist destination, it has always been an earthquake zone, at least for the last 13 million years, jeologists note. Without doubt, recent natural disasters have left travelers wondering about the safety of the country. On February 4, 2023, a 7.8 magnitude earthquake hit southeastern Turkey, causing widespread destruction and officially, killing around 50,000 people. (So many more unofficially but we don't even wanna get the exact numbers because we know it's impossible after such a disaster!) The earthquake brought down significant portions of at least 11 cities, leaving many wondering if it was safe to travel to Turkey in 2023.
However, despite the devastation caused by the earthquake, the country has made significant efforts to rebuild and recover already. With time, the country is making strides towards normalcy, and many parts of Turkey that were not directly affected by the earthquake are, or at least will soon be safe for foreign travelers to visit.
By the time April comes around, we believe, travelers can enjoy the many delights that Turkey has to offer, such as the rich culture, stunning architecture, and natural beauty. Istanbul, for example, is a bustling city with a rich history, famous landmarks, and delicious cuisine. The coastal towns of Bodrum and Antalya are also popular tourist destinations with beautiful beaches and crystal-clear waters.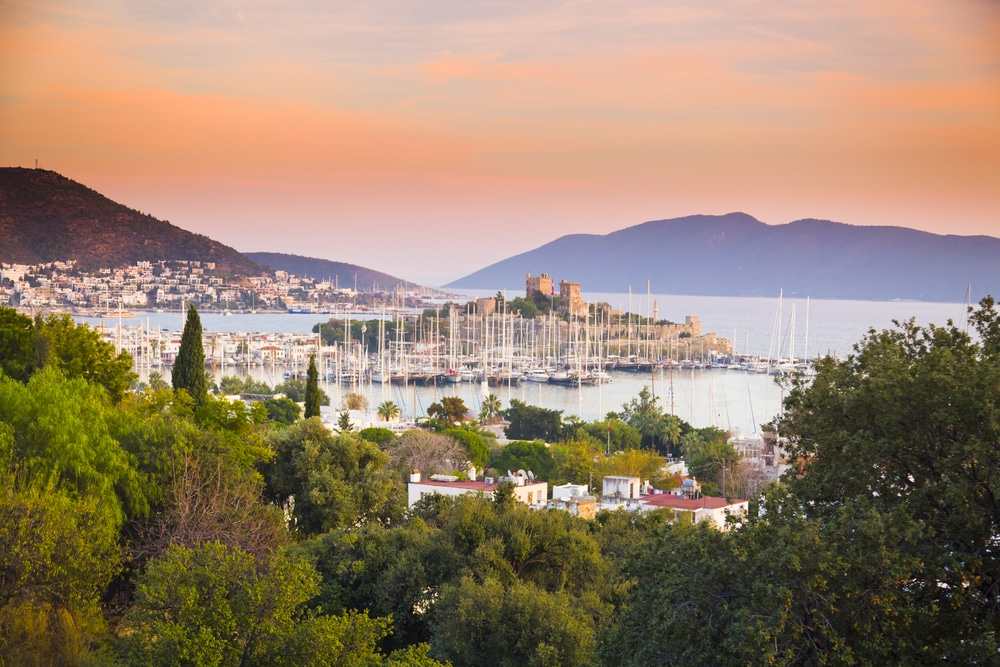 It is important to note, however, that while much of Turkey has been spared from the direct impact of the 2023 February earthquakes, there are vast areas that are affected by the disaster, leaving millions living in tents or temporary housing. Visitors should always be mindful of any potential risks and stay up to date on any alerts or advisories issued by the government or local authorities.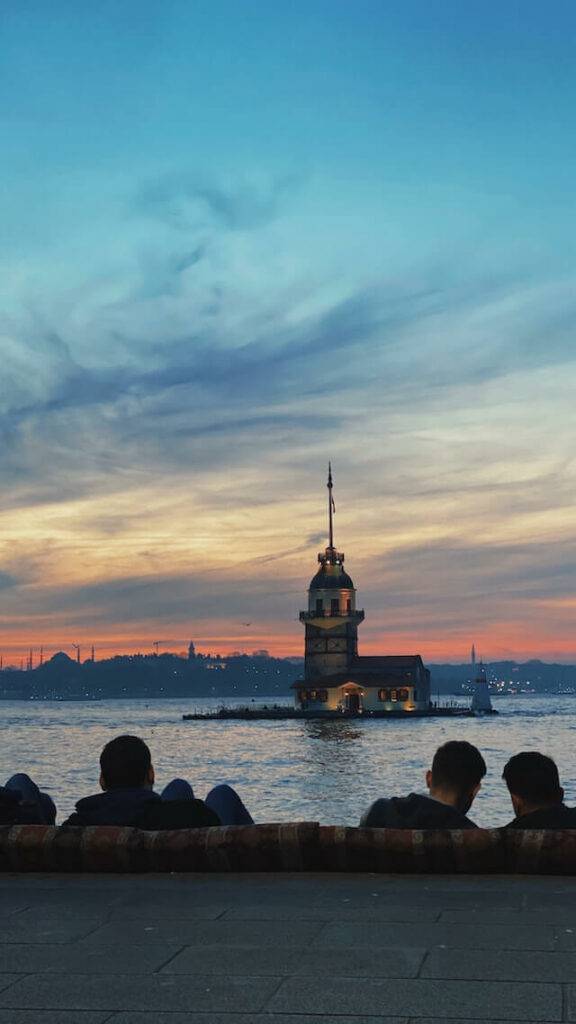 In conclusion, while the earthquake in southeastern Turkey is an unprecedented tragedy, the country is making significant progress in recovery efforts, and many parts of Turkey (70 provinces out of 81) are already more than safe for foreign travelers to visit. As with any travel destination, it is always important to exercise caution and stay informed about any potential risks, but visitors can once again enjoy the many wonders that Turkey has to offer.
Plus, the Turkish lira is unfortunately at an all time low against the dollar, euro, pound, etc., – it's sad for us locals but it's never been a better time to explore this gorgeous country for foreigners.
And if all that was not enough to convince you, here's a closing quote from an anonymous source:
Worrying about the risk of travel feels like worrying about being struck by lightning.

---
If you'd like to donate to the earthquake victims
Bu gönderiyi Instagram'da gör
Travel Rules of Countries
If you have a travel plan in the near future, we recommend you to check the entry admission rules of the respective countries for a safe and proper flight. By entering your passport information, your country of departure and destination, and your vaccination status, you can quickly learn the effective rules and the current vaccination and PCR requirements in the respective countries.
---
And here's a recent Blog