Located at the mouth of the Bosphorus and enclosed by seawater on three sides, Istanbul is, geographically speaking, a city perfectly situated for military defense in more ancient times, a hot-spot for intersecting trade routes and, perhaps most important for modern-day tourists, a fish eater's paradise.
Just as there are plenty of fish in the sea, so there are plenty of fish restaurants in Istanbul. So many, in fact, that one shouldn't be criticized for experiencing the paralyzing effect of choice overload. The Paradox of Choice, a term coined by the philosopher Barry Schwartz, leads to a decrease in your motivation to choose and a dissatisfaction with your ultimate choice.
We can't be having that. So we've narrowed the options down for you.
The number one rule for eating fish in Turkey is, as the famous Turkish saying goes, "Ne ağ, ne olta, balik rakiyla yakalanir." In English, "Fish is caught, not with net or rod, but with raki."
For any complete and authentic Turkish fish experience, be prepared to down some raki. This means that, as delicious as some of the fish sandwiches from carts and pop-up shops along the Bosphorus may be, they simply don't cut it.
Without further ado, the top 5 Istanbul fish restaurants.
Balıkçı Sabahattin
First on our list is Balikci Sabahattin, the OG of Istanbul fish restaurants. Established way back in 1952, this iconic spot in Kumkapi has been serving up traditional Turkish seafood dishes for over 70 years. And let me tell you, they know how to do it right – from the succulent grilled octopus to the hearty fish stew, every dish is packed with flavor and cooked to perfection.
When you arrive, the servers will bring you a tray with 12 cold meze – a type of appetizer or small dish that is typically served in Mediterranean and Middle Eastern countries, including Turkey. Meze dishes can be served hot or cold, and they are meant to be shared among the table, creating a social and communal dining experience.
You choose what you want. They then return to your table with a complimentary tomato chili paste. You can't go wrong with any of the fish on the menu. Just close your eyes and point. It's all going to make you go balik-listic. (Balik is Turkish for 'fish'.. You can smile, you liked that).
But beware, this place can get pretty crowded, so be sure to book in advance if you don't want to be left waiting.

Ahırkapı Balıkçısı
Simple, traditional, delicious. The restaurant is conveniently located in Sultanahmet, yet is surprisingly frequented by more locals than it is tourists. In what it lacks for in glitz and glamour, it makes up for in flavor, warm and friendly service and an inviting atmosphere.
We recommend the Blue Fish and the Swordfish. An appetizer of calamari. A bottle of raki. Perhaps some Turkish sweets for dessert. And, and this one we really mean, a reservation. The place is usually popping.

Bebek Balıkçısı
This restaurant is a bit more upscale and classy than the previous two. If you want to look fancy and impress someone special, you should probably come here.
Plus, it's located in Bebek; a beautiful and impressive little area on the Bosphorus well worth exploring. This is one of those restaurants that attracts the ultra-elite, boasting such famous guests as Al Gore and Jean Claude Van Dame.
The appetizers, both hot and cold, are absolute delicacies. We usually go with an eggplant or parsley salad and fish balls (yup) or fish cooked on paper. The restaurant's self-declared specialty is its fish in salt. Again, a reservation is required. It can take a while to get there from downtown Sultanahmet, so you don't want to risk being turned away at the door.

Karaköy Lokantası
This stylish fish restaurant is located in the trendy neighborhood of Karakoy and offers a modern twist on traditional Turkish seafood dishes. The restaurant has a chic and elegant atmosphere with a menu that changes regularly depending on the seasonal availability of fresh fish.
Some of the must-try dishes include the grilled sea bass and fried calamari.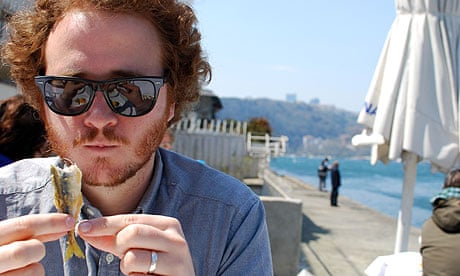 Kandilli Suna'nın Yeri
Another fish restaurant on the Bosphorus. We advise coming here in the late afternoon and enjoying the views of the setting sun reflecting off the water, boats returning to their posts with their day's catch, birds engaging in a fish-feeding frenzy of their own.
The menu is simple – so simple, in fact, that there is no menu, and the fish is as fresh as can get. You can't go wrong with fried calamari, fava (mashed broad beans), fried anchovies and mullet and homemade baklava to top it off.
foursquare.com/v/kandilli-sunanın-yeri.com
2023 SPECIAL
ÖZGÜN RESTAURANT
If you're looking for an authentic Turkish seafood experience, Özgün Restaurant in Beyoğlu, Istanbul is a must-visit. This unassuming restaurant has been serving up delicious seafood dishes for over 50 years, and it's easy to see why it's a local favorite.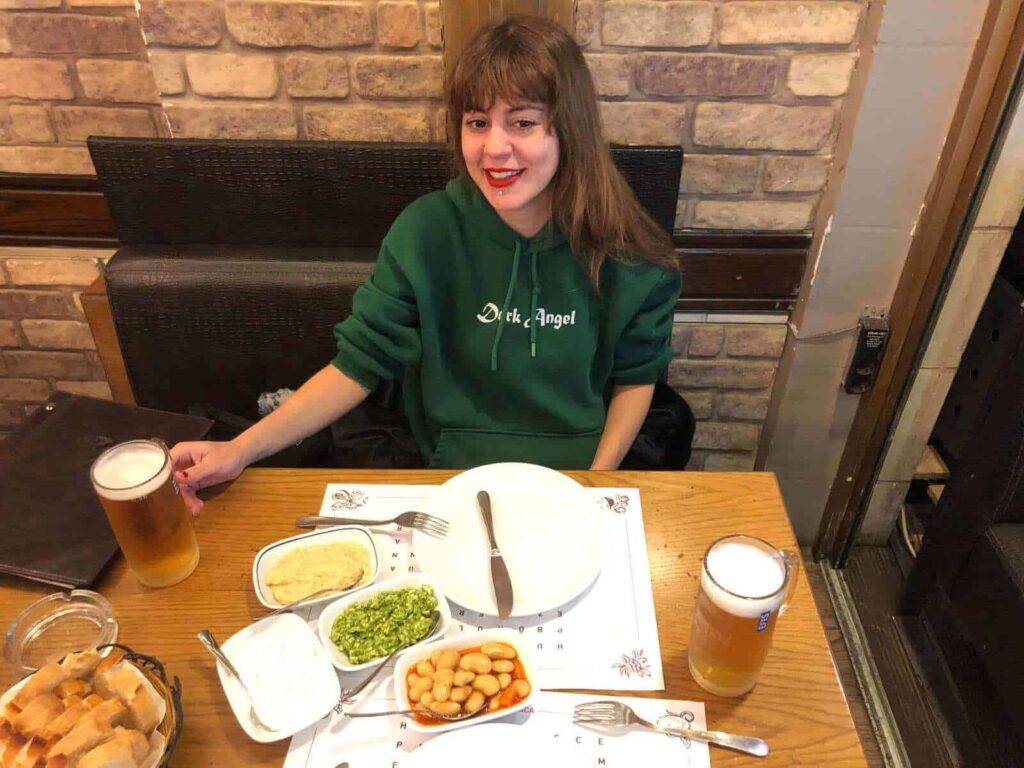 The menu features a wide variety of fresh fish and seafood, including grilled octopus, fried calamari, and sea bass cooked to perfection. The staff is friendly and knowledgeable, and they're always happy to make recommendations if you're not sure what to order.
The atmosphere is relaxed and casual, with a cozy interior that feels like a home away from home. All in all, Özgün Restaurant is the perfect spot to enjoy some of the best seafood in Istanbul.
They have no website, here's the address: Hüseyinağa, Sahne Sk. No:9, 34400 Beyoğlu/İstanbul, Türkiye
In conclusion, Istanbul has no shortage of amazing fish restaurants that cater to all tastes and preferences. Whether you're in the mood for traditional Turkish seafood or something more modern and sophisticated, these top-rated fish restaurants are sure to deliver a culinary experience that will leave you wanting more. So, what are you waiting for? Book a table and dig in!