If you're looking for an unforgettable experience in Istanbul, you've come to the right place. This city is home to some of the world's most iconic landmarks, stunning architecture, and delicious cuisine.
In this blog post, we'll be showcasing the top 5 things to do in Istanbul that will make your trip an unforgettable one. From seeing Istanbul from the sea and sky, to exploring the ancient Aya Sofia, and journeying through the colorful Balat and Fener neighborhoods, we've got you covered.
We'll even introduce you to the coolest way to experience Istanbul, with The Other Tour that combines all the best things the city has to offer. So, let's dive in and discover the best things to do in Istanbul that you simply can't miss.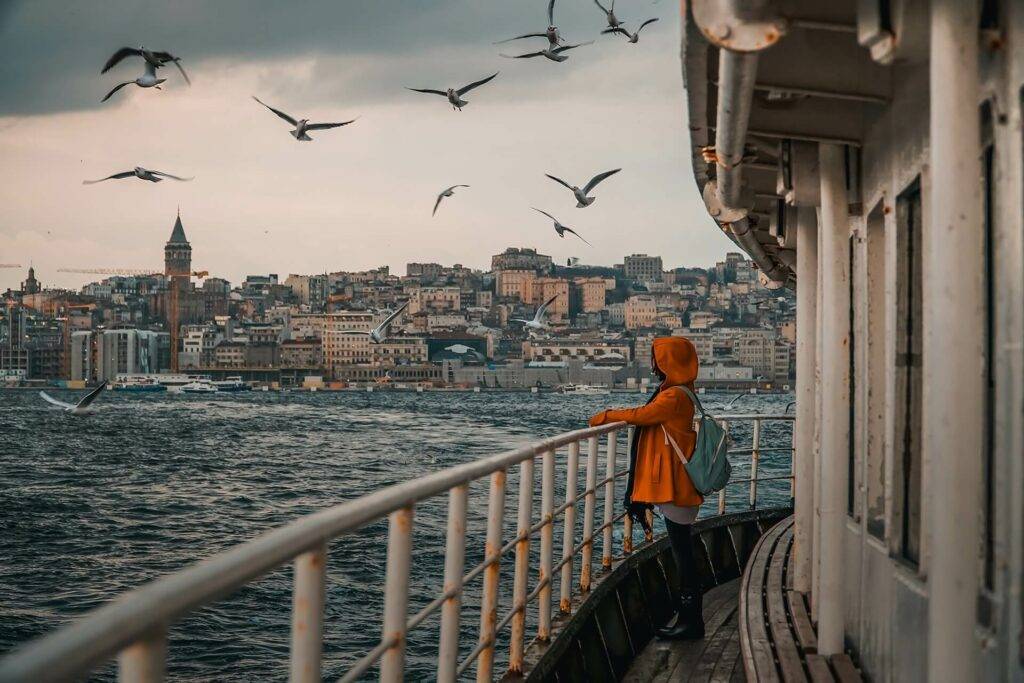 Get a fish-eye view
SEE ISTANBUL FROM THE SEA
If you thought that so many fish lived on the Bosphorus because no fishing boats are allowed on it (you probably didn't think this because you probably didn't know that nice little fact) you were wrong. They also live there because they just can't get enough of the view. And humans have caught on. A cruise up the Bosphorus offers stunning vistas of the stark, almost majestic silhouette of Istanbul.
You will also enjoy seeing the yalis (Ottoman sea mansions) that scatter the shoreline as well as the huge amounts of green space (forests, parks) that are only noticeable if you leave the confines of the Old town. However, ferries can get expensive and crowded to the point that all authenticity of the moment is lost, and the beauty lost with it. If you are interested in contracting a private boat (this is much less expensive than you're probably thinking) contact us and we'll help you out!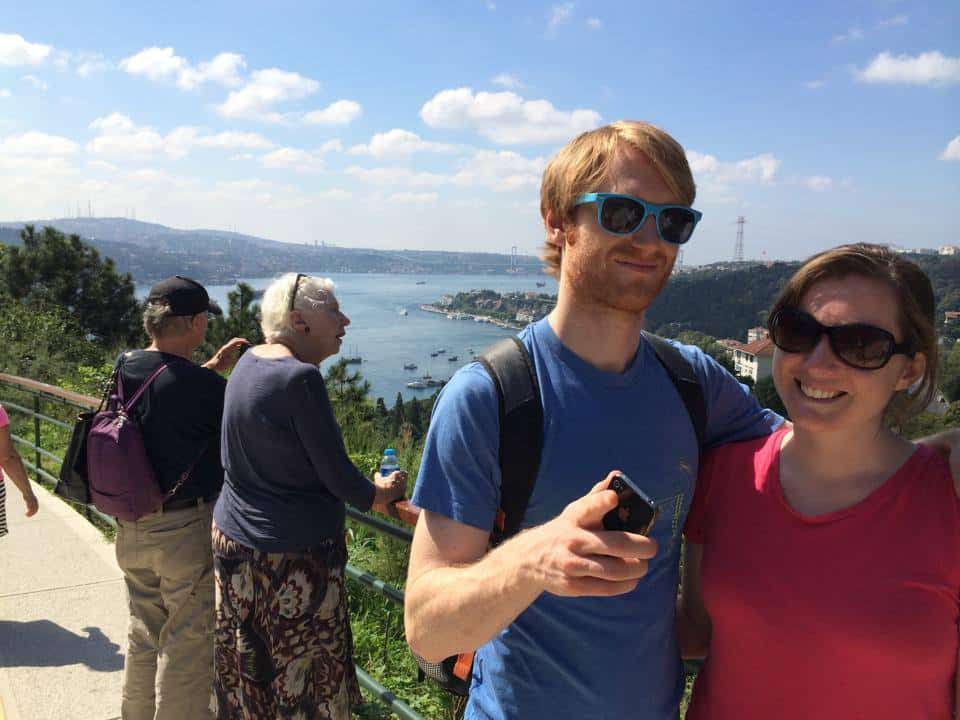 Get a birds-eye view
SEE ISTANBUL FROM THE SKY
A more traditional animal-eyed view of a city would be this. And it's also pretty awesome. Most tourist brochures and guides would have you think that the only view of this sort in Istanbul is from Galata Tower. Well, that's just another reason as to why we came along.
Take a few hours out of your morning to make a trip to Bebek (probably best done in a taxi). Once there, hike up the hill behind the neighborhood until you come to a little parking lot on your right. Go to the edge of it, stand there, open your eyes, really open your eyes, and gaze out on the amazingness that most tourists never behold. You can walk around here for a while, getting a new perspective of the Bosphorus and the neighbourhoods each time you reach a new vantage point. When you've had your fill, head down into Arnavutköy or walk up towards the second bridge for an incomparable Bosphorus brunch.
Hagia Sofia
JOURNEY THROUGH ISTANBUL'S MANY PASTS
I know, I know. We consider it our role to recommend things other than those that already fill the pages of every tourist guide book to Istanbul, but this place is just too awesome (and important). Constantinople was once considered to be the centre of the world and Aya Sofia was the centre of that centre. It was the stronghold of Eastern Orthodox Christianity for over 1000 years before it became a stronghold of the Islamic faith.
A singular structure stands tall amidst the bustling city of Istanbul, its dome reaching towards the heavens. Once a symbol of unity and religious tolerance, it has unfortunately been converted back into a mosque, a decision that has sparked controversy and debate. While the move may have disappointed some, one silver lining is that entrance to the Hagia Sophia is now free for all, a change from previous years when visitors had to pay for admission.
Despite its current status, the Hagia Sophia remains a marvel of human achievement, a testament to the ingenuity and artistry of the architects and builders who created it.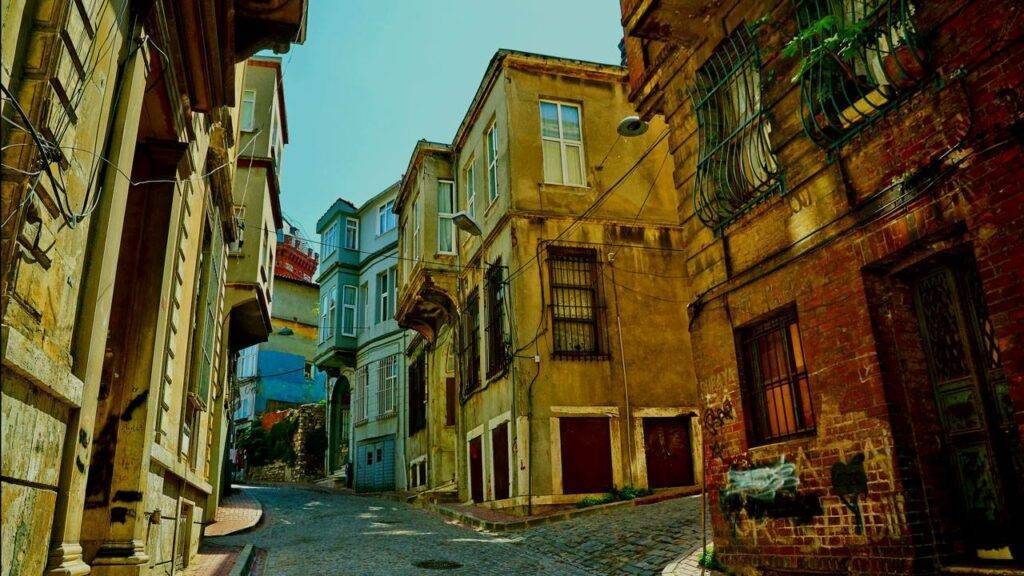 Balat and Fener
OLDER AND BOLDER THAN THE OLD TOWN ITSELF
2 neighborhoods that are technically older than the Old town itself – they were where the Romans first settled in 330AD. When Constantinople was converted into a Muslim city in 1453 they became the minority neighborhoods of Constantinople.
Balat, the old Jewish quarters which was repopulated when Sultan Bayezid II invited all of the Jews who were kicked out of Spain as part of the Spanish Inquisition in 1492 to live here.
And Fener, the old Roman/Greek district, have some of the most distinguished, inspiring architecture that you are like to come across in this city.
And most tourists never see it, although it's getting more popular each year. People that live in these neighborhoods (poor to middle class) come from all parts of Turkey and the diversity you see in the houses is only paralleled by the diversity you encounter in the streets. It's said that Turkish life happens on the streets – in no place is that more true than these neighborhoods.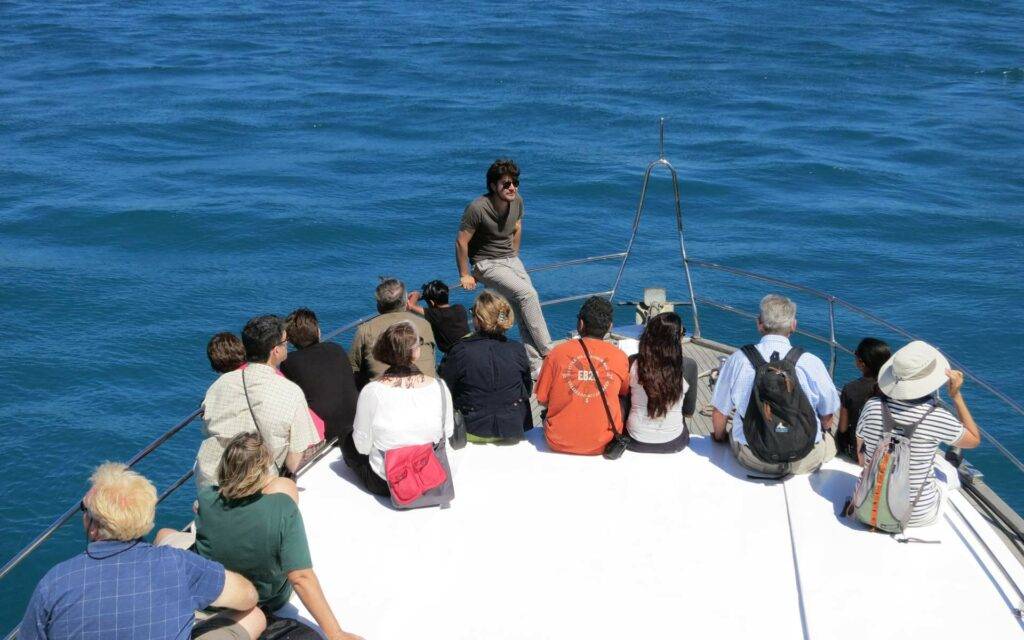 The Other Tour
THE COOLEST THING TO DO IN ISTANBUL BECAUSE IT IS A CULMINATION OF ALL THE OTHER COOL THINGS TO DO 
The premier tour that Istanbul has to offer. You might wonder if it's just a coincidence that this is also called the 'other'. Well, it's not. We created it about 19 months ago, and we truly believe that it is the one thing all Istanbul travelers must do. We take our participants away from the tourist traps that Istanbul has created (the Old town, Taksim square, the Grand Bazar) and provide them with a true cultural journey into the heart (or, to be fair, the many hearts) of this city. It is a 14-hour day marked by unique activities, amazing people, delicious food, humor, honesty and fun. We provide you with fish-eye views, birds-eye views, explorations of Balat and Fener and countless other experiences that you won't soon forget.