Turkish is a difficult language. The following words and phrases are just enough to help you get your point across and, therefore, just enough to help you get by. Attempting to speak Turkish, even if your pronunciation is terrible or borderline incomprehensible, is greatly appreciated by local Turks and is a wonderful tool for breaking down barriers AND actually communicating with Turkish words. Don't be shy! Try out these words and phrases. The results, as you will see, often lead to pleasantly memorable experiences.
I DON'T SPEAK TURKISH!
---
1. I DON'T SPEAK TURKISH: Türkçe bilmiyorum (TURK-jeh bill-mi-YOR-um)
2. I DON'T UNDERSTAND: Sizi anlamıyorum (si-ZI ann-la-ma-YOR-um)
3. DO YOU SPEAK ENGLISH: İngilizce konuşuyor musunuz (In-gil-iz-JE kon-u-SHU-yor MUS-un-uz)
4. JUST A LITTLE: Biraz (BI-raz)
GREETINGS
---
(TURKISH WORDS THAT'LL GET YOU STARTED)
1. HELLO: Merhaba (MERH-hah-bah)
2. GOOD MORNING: Gunayden (gew-nahy-DUHN)
3. GOOD EVENING: Iyi aksamlar (EE ahk-shahm-LAHR)
4. WHAT IS YOUR NAME: Adiniz ne (AH-duh-NUHZ neh)
5. HOW OLD ARE YOU: Nasilsiniz (NAHS-suhl-suh-nuhz)
6. I'M GOOD: Iyiyim (ee-YEE-yihm)
7. MY NAME IS: Adim… (Ah-DUHM)
8. NICE TO MEET YOU: Menum Oldum (MEH-num OLHD-um)
9. SEE YOU LATER: Ochekar (HOSH-cha-kal)
BE POLITE!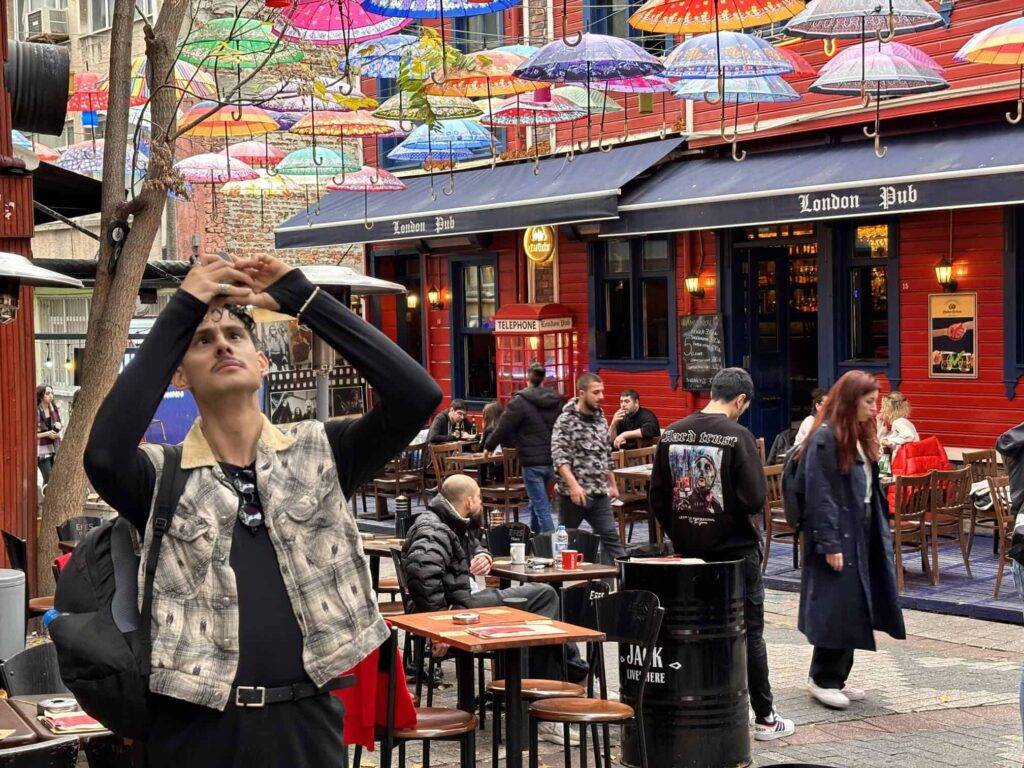 (KINDEST AND HELPFUL TURKISH WORDS)
1. PARDON ME: Affedersiniz/pardon (af-feh-DEHR-see-neez, pahr-DOHN)
2. YES/NO: Evet/hayir (eh-VEHT/HAH-yuhr)
3. PLEASE: Lutfen (LEWT-fehn)
4. THANK YOU: Tesekkurler (teh-sheh-kewr-LEHR)
5. YOU'RE WELCOME: Bir sey degil (beer SHEHY deh-YEEL)
6. FRIEND: Arkadas (Ar-kah-DAHSH)
7. WHAT?: Ne (NEH)
8. CHECK PLEASE: Hestap Istiyorum (he-SAP is-ti-YORH-um)
9. DELICIOUS: Lezetle (le-zet-LE)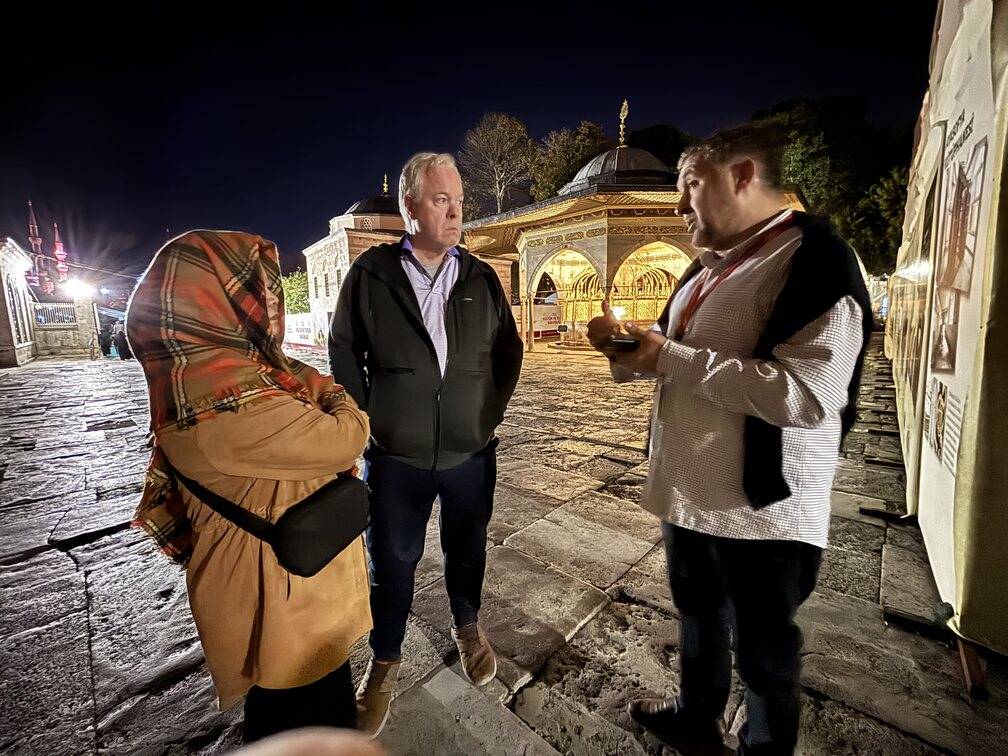 LOOKING FOR SOMETHING?
---
1. WHERE IS THE?: Nerede…? (NEH-reh-deh)
2. _ TOILET: _ Tuvalet (too-vah-LEHT)
3. _ RESTAURANT: _ lokanta (loh-KAHN-tah)
GET KISSED (OR SLAPPED)
---
[ DANGEROUS TURKISH WORDS ]
1. CHEERS: Serefe (sher-e-FE)
2. HOW OLD ARE YOU?: Kaç yaşındasıniz? (Kaj ya-SHIN-das-in-iz)
3. YOU HAVE BEAUTIFUL EYES: Gözlerin cok güzel (GOZ-ler-in CH-ok GUZ-el)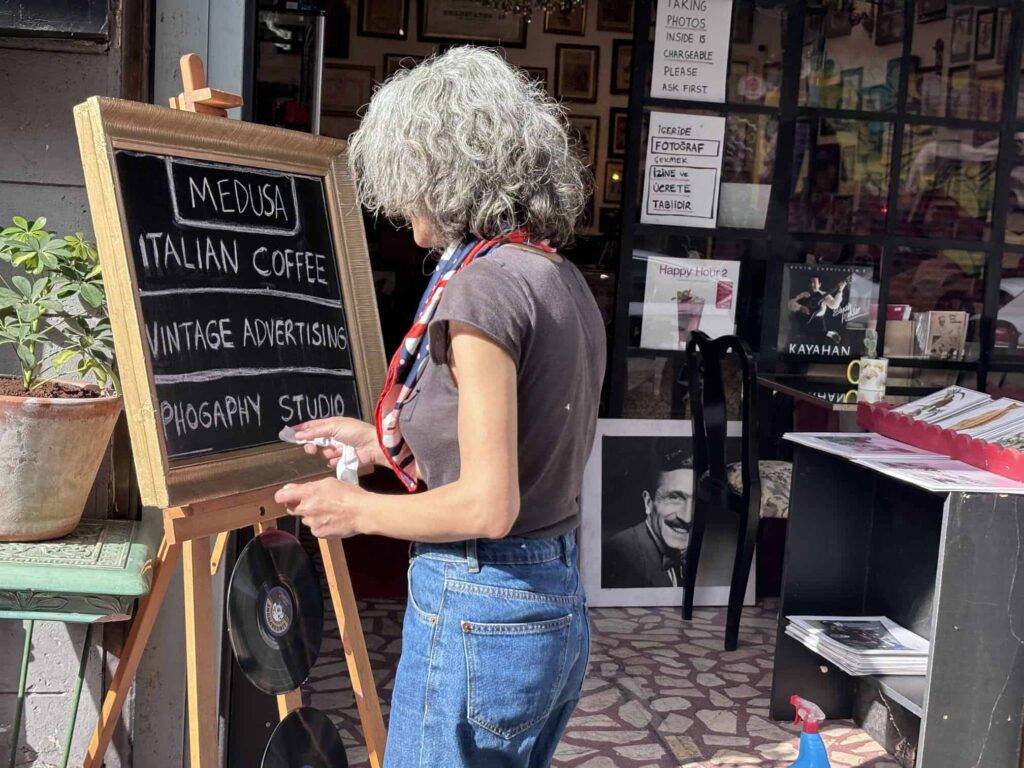 BONUS
---
IMPRESS PEOPLE WITH THIS TURKISH TONQUE TWISTER
Dal sarkar kartal kalkar kartal kalkar dal sarkar
(one of the most difficult Turkish words – even for native speakers)