Istanbul, a city that has always stood at the crossroads of history, cultures, and tastes, offers an incredible variety of dining experiences. Among these, Galeyan Restaurant stands tall as a testament to the age-old traditions and flavors of Anatolian and Ottoman cuisine.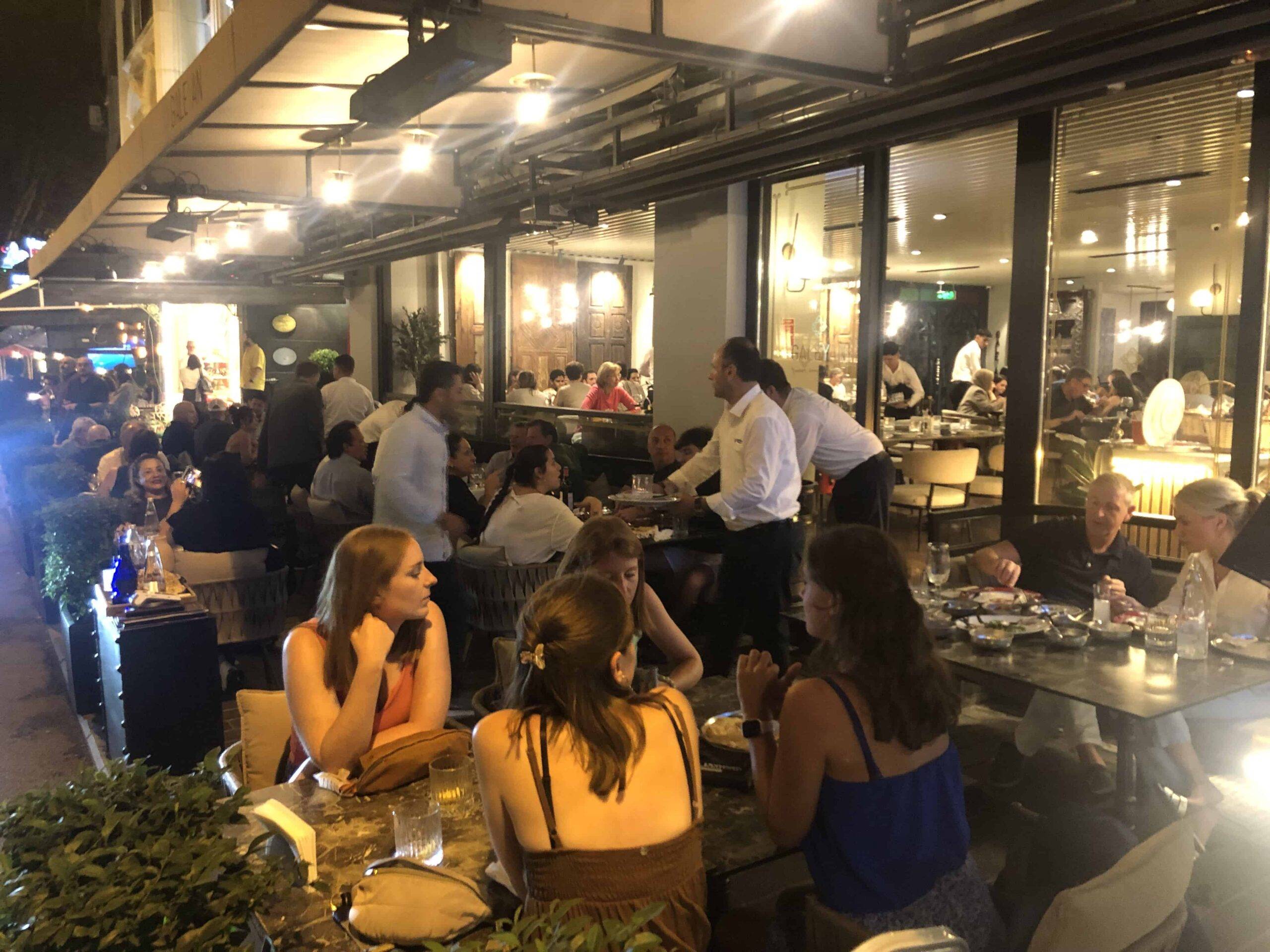 Location and Ambience
Nestled in the heart of Sultanahmet, the city's historic district, Galeyan is more than just a restaurant; it's a journey back in time. Housed in the Sura Design Hotels & Suites, which once was an Ottoman palace, the restaurant exudes an aura of coziness blended with sheer elegance. Its terrace is not just a place to dine, but a vantage point offering breathtaking views of Istanbul, making it an attraction for both locals and tourists alike.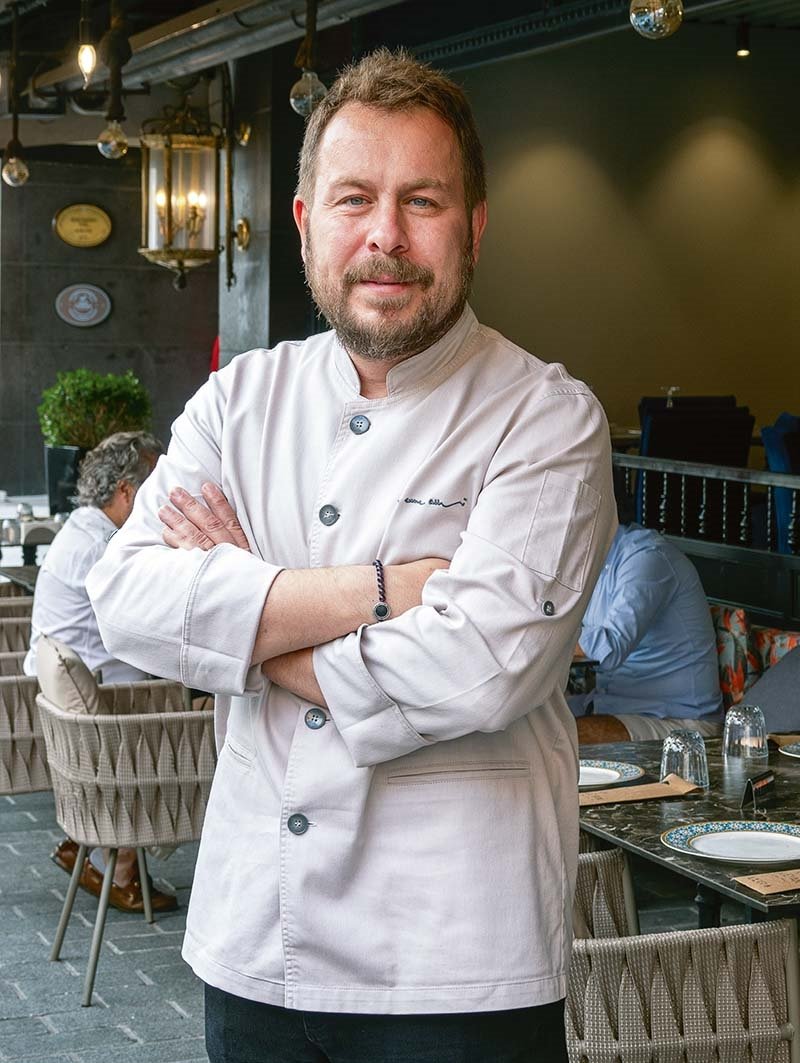 The Man Behind the Magic
What truly sets Galeyan apart is Chef Yunus Emre Akkor. An award-winning author, researcher of Turkish culinary history, and now the maestro behind Galeyan's delectable dishes, Akkor's commitment to authenticity is evident in every bite. His dishes, while deeply rooted in tradition, come alive with creative presentation and the use of fresh, seasonal ingredients.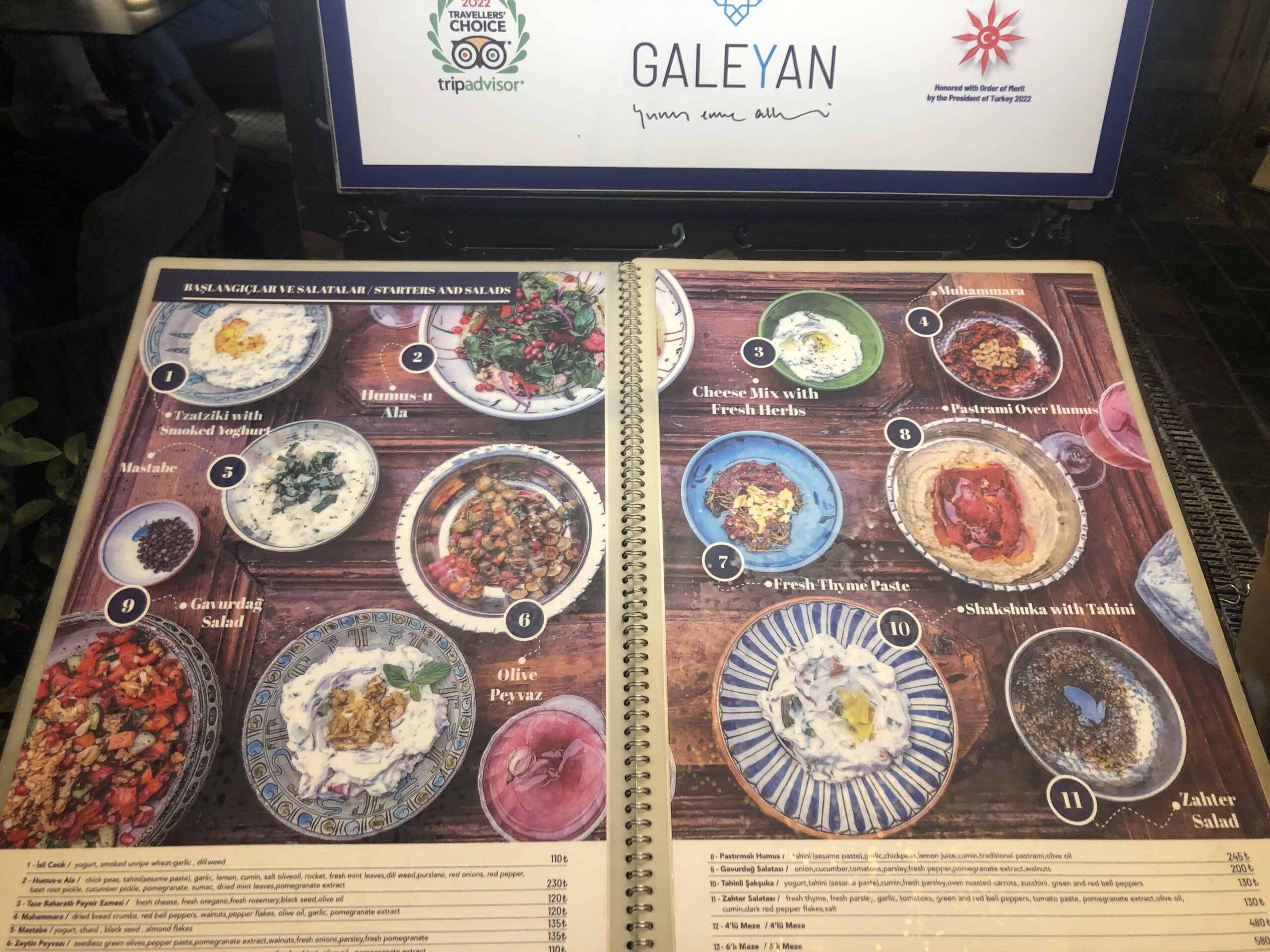 Mouthwatering Delights
Galeyan offers a tantalizing array of traditional Turkish dishes with an emphasis on seafood and Ottoman cuisine. Hummus sprinkled with pomegranate seeds, tender lamb paired with the sweet tartness of quince, and a sumptuous baklava enriched with pistachio are just a few of the culinary treasures awaiting patrons. Recent visitors have raved about their chicken shish and Adana kebabs, describing them as dishes that "literally melt in the mouth". The apple baklava served with ice cream has garnered special attention as a must-try.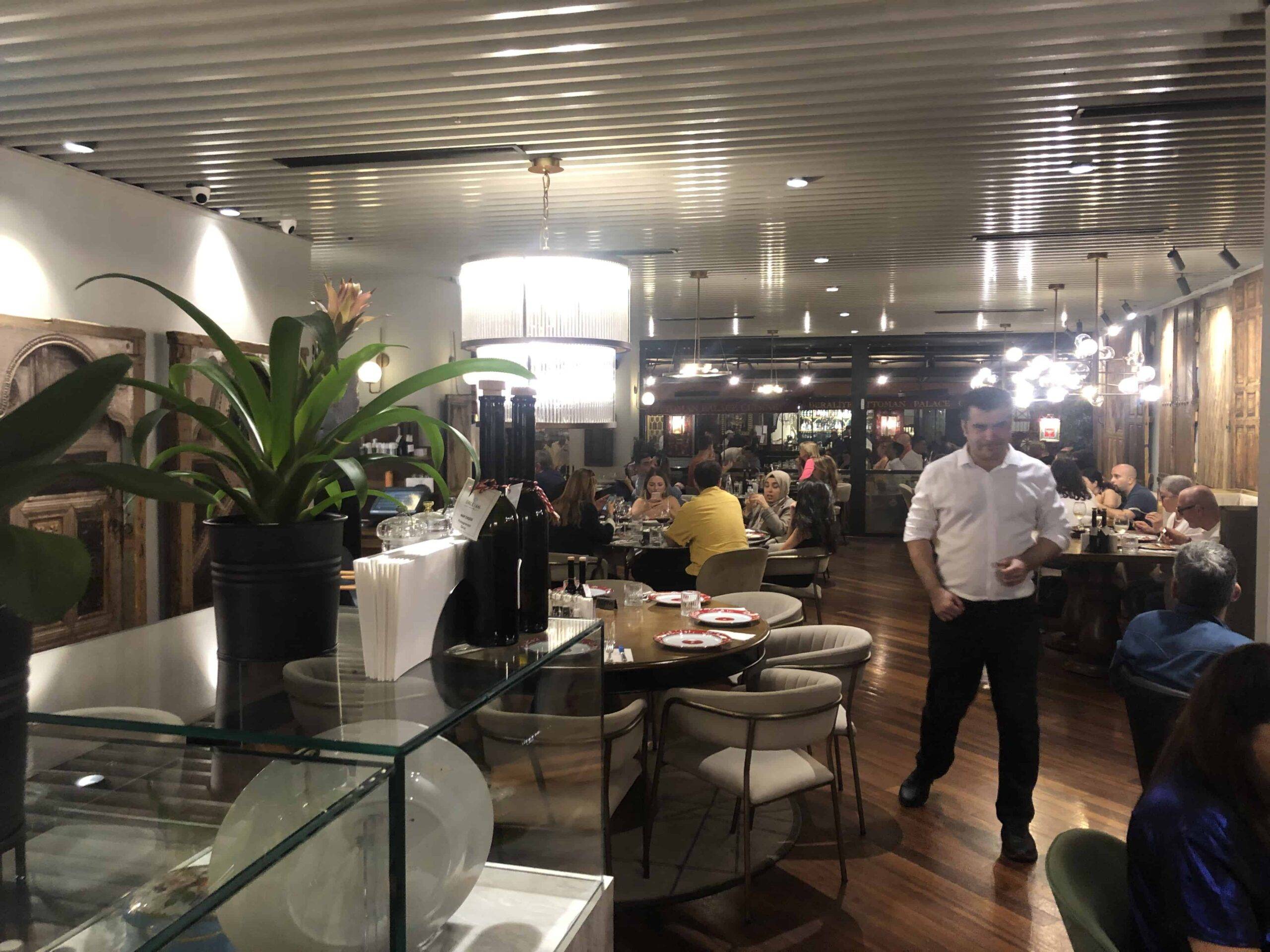 Service Beyond Excellence
Visitors are often charmed not only by the food but also by the warm, attentive service. Harun and Mustafa, two of Galeyan's stellar staff members, have earned accolades from patrons for their unwavering attention to detail and heartwarming hospitality.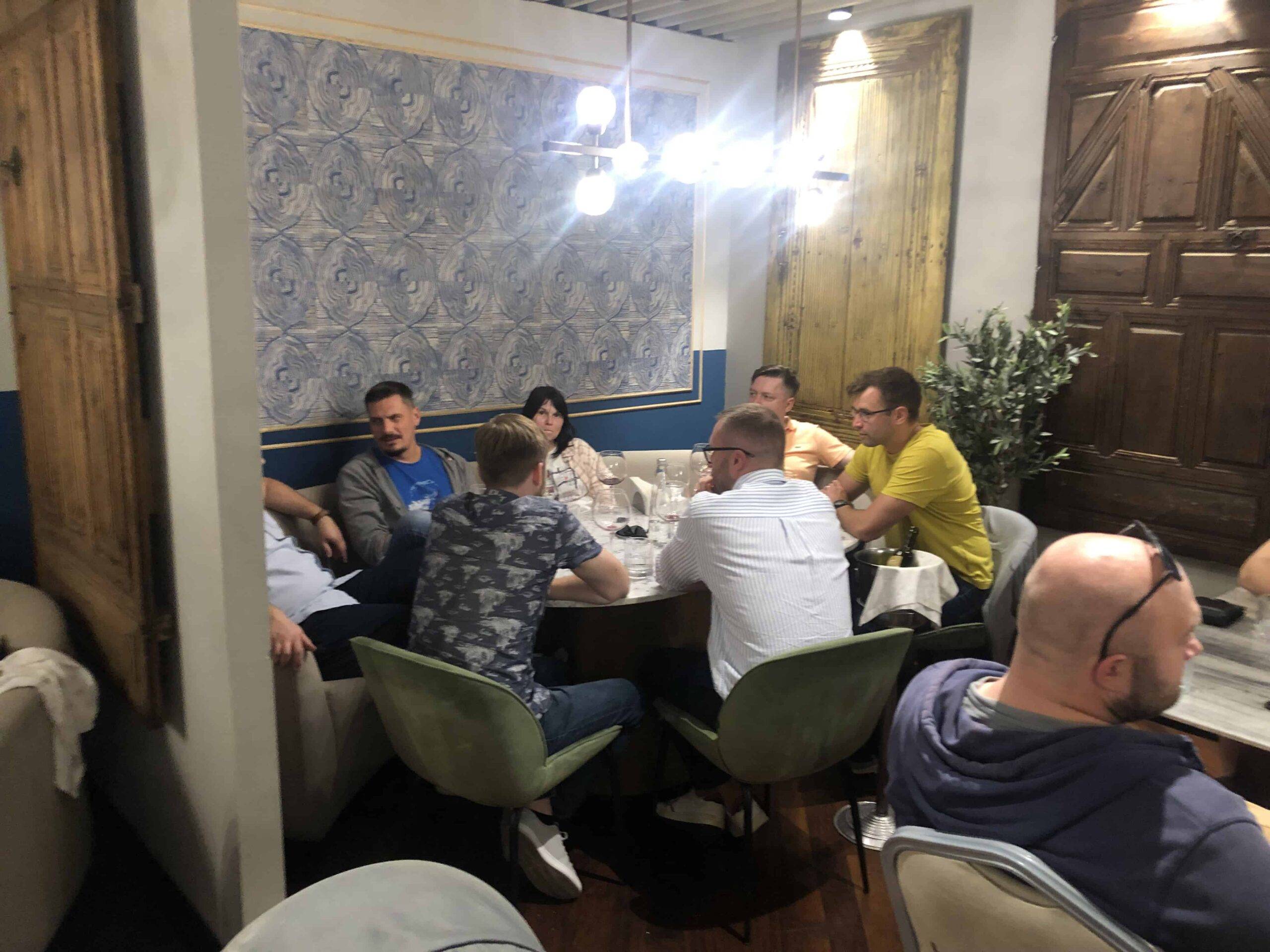 A Personal Experience
During a recent visit, a group of 14 diners who booked the restaurant through us, felt completely taken care of, recounting their delightful encounter with the famed chef himself. The consensus was clear – Galeyan is a place they'd love to revisit.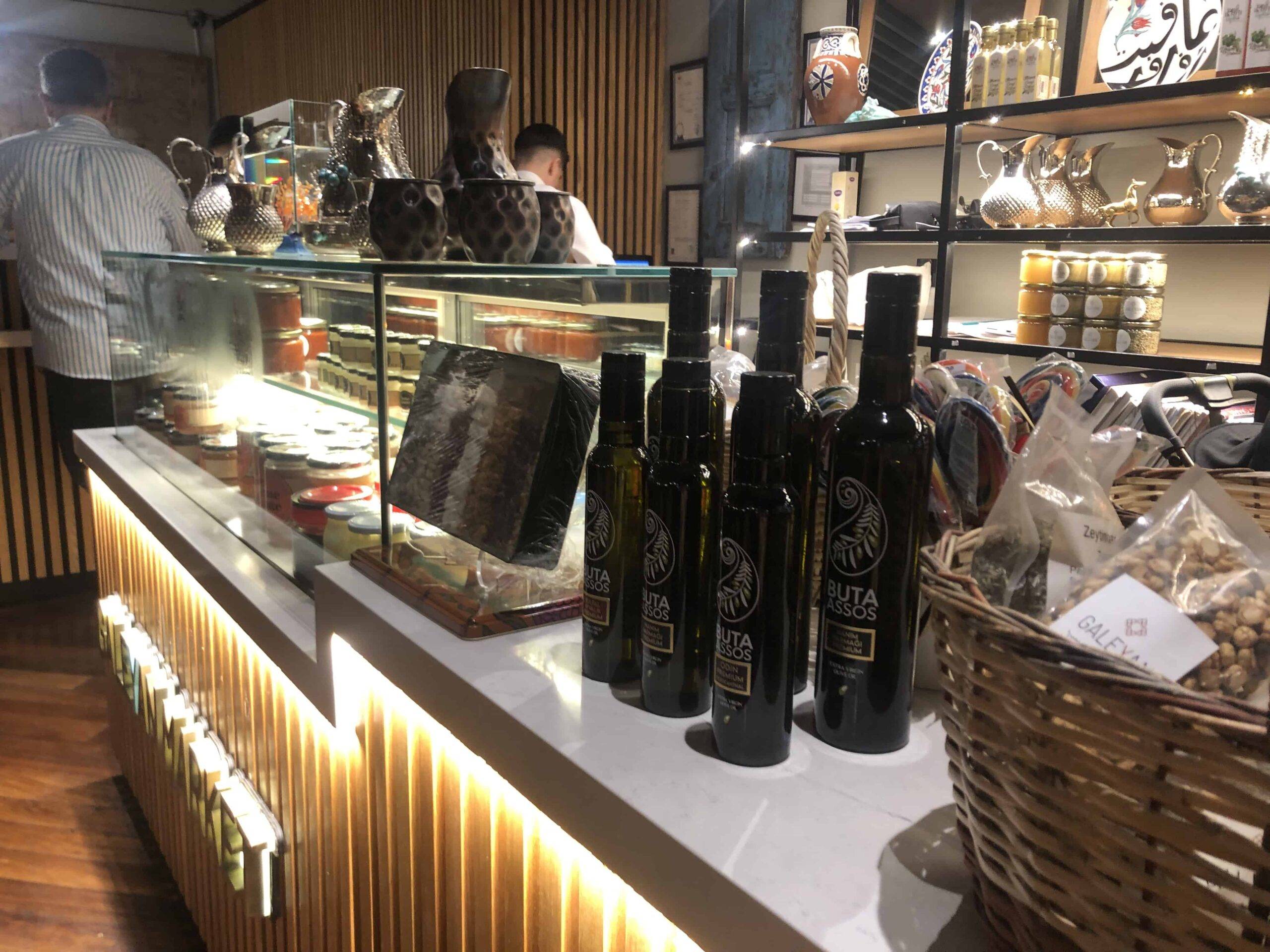 The Verdict
Galeyan Restaurant has truly earned its place as one of the finest dining establishments in Istanbul's old town. Whether it's the tantalizing Yogurt Salad, the tender Lamb Chops, or the delectable Sauce Chops, there's something here for every palate. Given its popularity, an online reservation is advised, especially if you're planning a dinner or a weekend visit.
If you're in Istanbul and have a penchant for authentic, exquisite Turkish cuisine, make sure Galeyan Restaurant is on your itinerary. Their passion for flavor and tradition promises a dining experience that's unforgettable.