Back in 2014, I had the pleasure of meeting an Airbnb executive who oversaw operations in continental Asia during his participation in The Other Tour. Though his name now eludes me, our conversation remains fresh in my memory. We spoke about how The Other Tour's unique concept of city experiences would fit Airbnb like a glove. It didn't take long after that for Airbnb to launch its experiences section in 2016, opening up a world of authentic and unforgettable activities hosted by locals for travelers worldwide. Today, Airbnb experiences have become wildly popular, with tens of thousands of unique activities available in cities across the globe.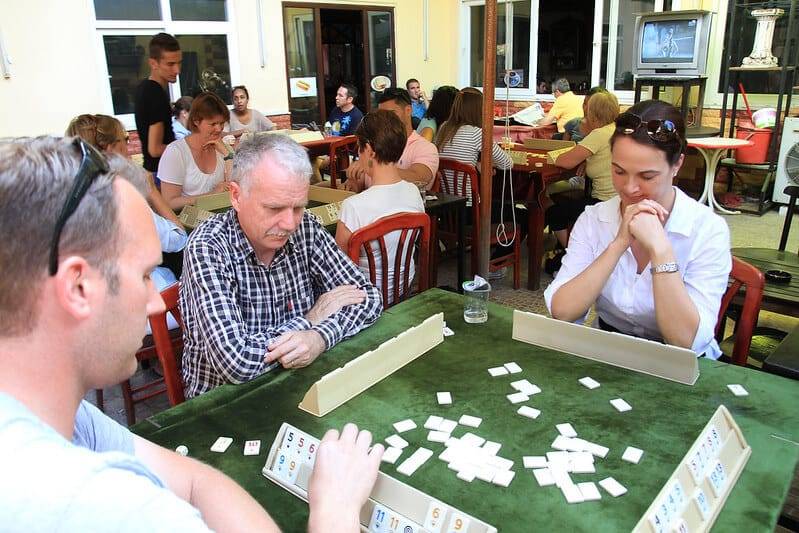 While I can't take all the credit for this revolution, I'm pleased to say that my prediction was spot-on. Airbnb has fundamentally transformed the travel industry by providing a new way to explore cities. Instead of booking traditional hotels and standard guided tours, travelers now have the opportunity to stay in one-of-a-kind accommodations and take part in unforgettable experiences led by locals who aren't necessarily professional tour guides. Istanbul, a city steeped in history and culture, has hundreds of experiences listed on Airbnb alone, offering travelers a chance to discover this incredible city in a whole new light.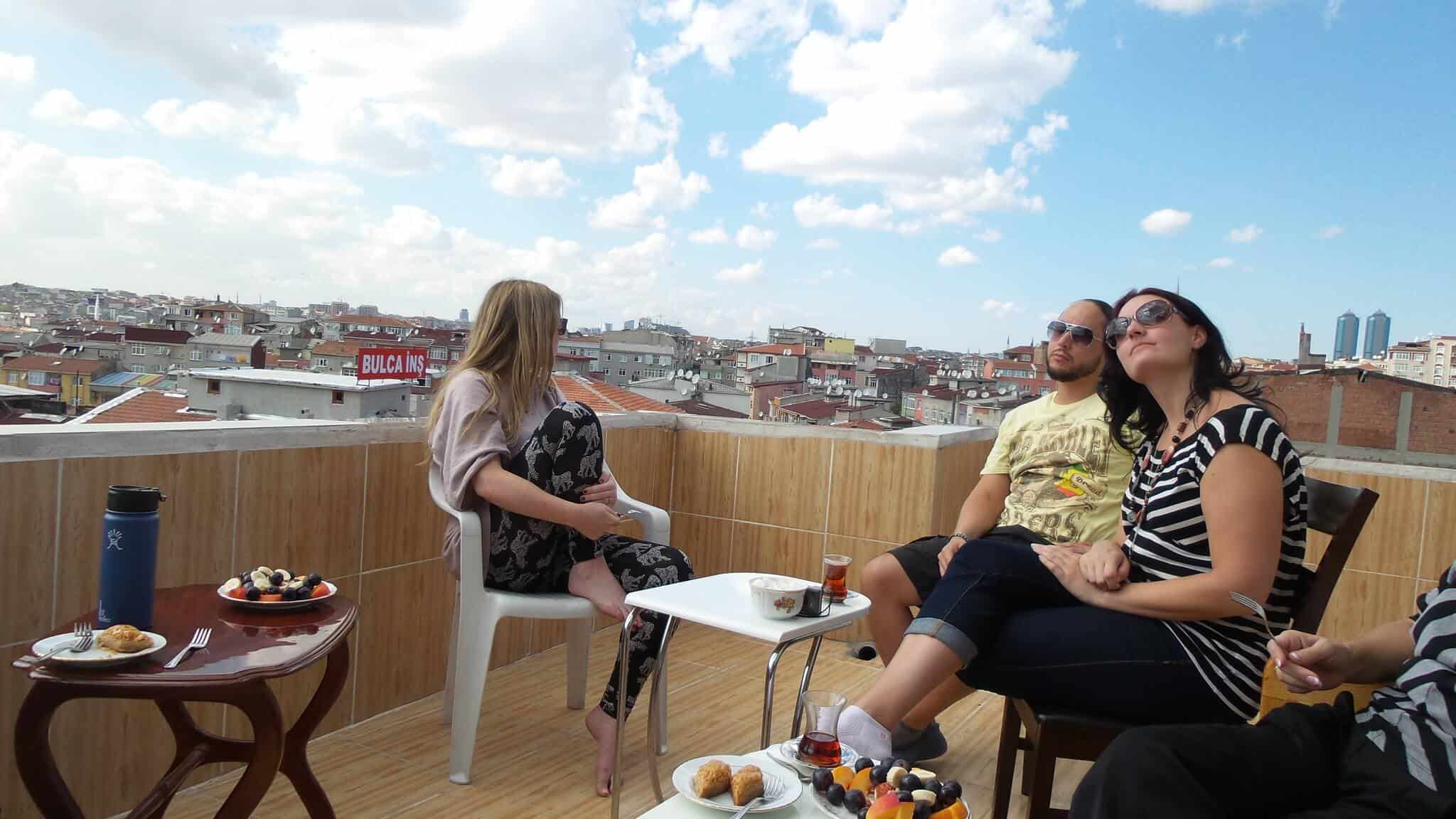 Istanbul Airbnb Experiences
Istanbul is a city with a rich history and culture, and there are more than 500 experiences listed on Airbnb that offer a chance to explore the city in a refreshing way. These experiences range from typical guided tours to alternative experiences offered usually by locals who are not professional tour guides. This has caused some tension with licensed tour guides, but it also offers travelers a chance to discover the city in a more authentic and local way.
Recommended Listings
Here are some of our top picks for Istanbul Airbnb experiences:
(you may click on the title of each experience to visit their Airbnb listing)
This experience is led by an expert guide, Latif, who takes you on a walking tour of the city's culinary hotspots, including street food vendors and markets. You'll also get to take a ferry ride across the Bosphorus Strait. The reviews are nearly perfect, Latif must be doing something right!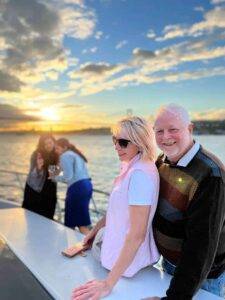 This experience offers a luxurious yacht tour of the Bosphorus Strait, complete with wine and music. You'll get to see the city's iconic landmarks from the water, including the Hagia Sophia and Topkapi Palace.
In their own words:
Hey guys! If you love, history, nature, photography and meeting interesting travelers from all over the world then this experience is definitely for you. We will cruise the scenic Bosphorus and its beautiful sites. We will see palaces, bridges and learn about the Bosphorus and it's history. We will provide snacks and wine as we enjoy music and conversations. 
Football (soccer) is a big part of Turkish culture, and this experience offers a chance to attend a match with a local guide. You'll get to experience the excitement and passion of Turkish football firsthand.
In the guide's own words:
My name is Oğulcan (OG for short). I am a passionate sports fan. I have been to more than 100 national and international stadiums all over the world. I've seen big football tournaments like Euro 2016 in France and many away matches from Portugal to Georgia.

I enjoy introducing my team to guests from all over the world and showing them how we live football in Turkey.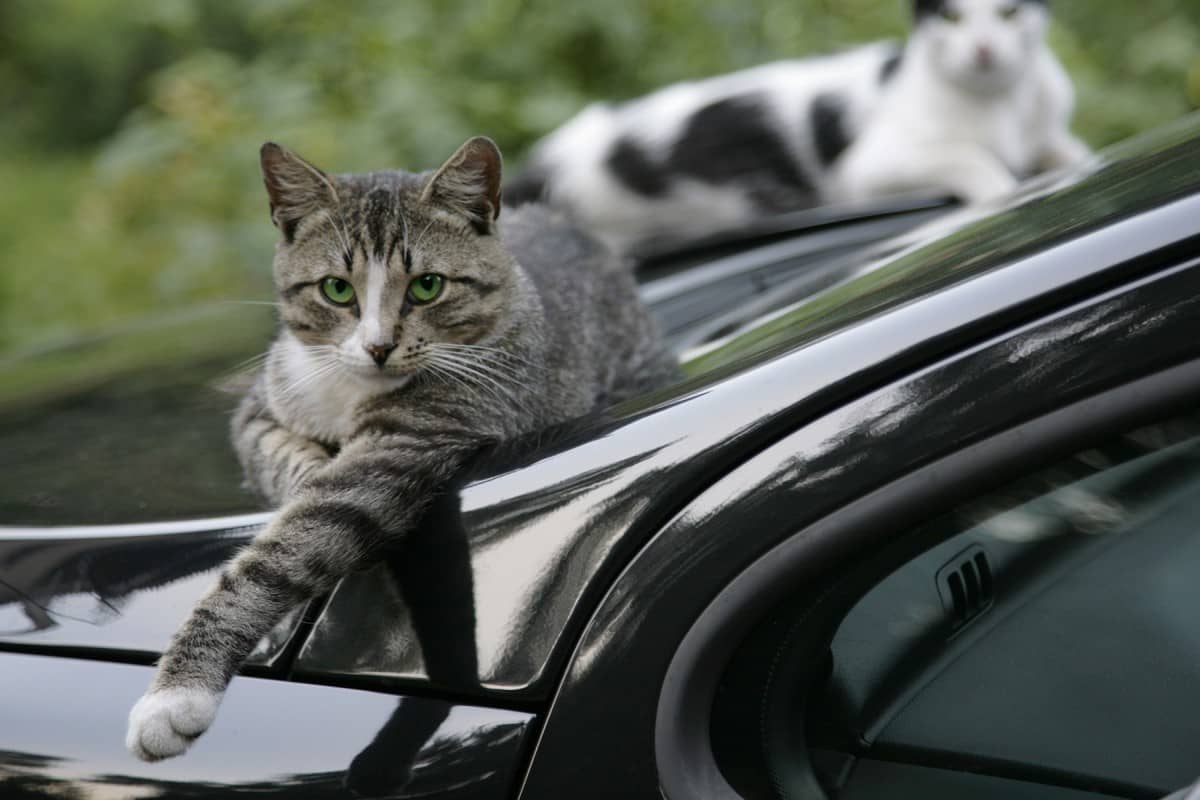 Istanbul is known for its large population of street dogs and cats, and this experience takes you on a tour of the Moda neighborhood to meet some of them. You'll also learn about the city's efforts to care for its stray animals.
This experience offers a unique perspective on the city, as you paddle along the Bosphorus Strait under the iconic Istanbul Bridge. You'll also get to see the city's skyline from a different angle.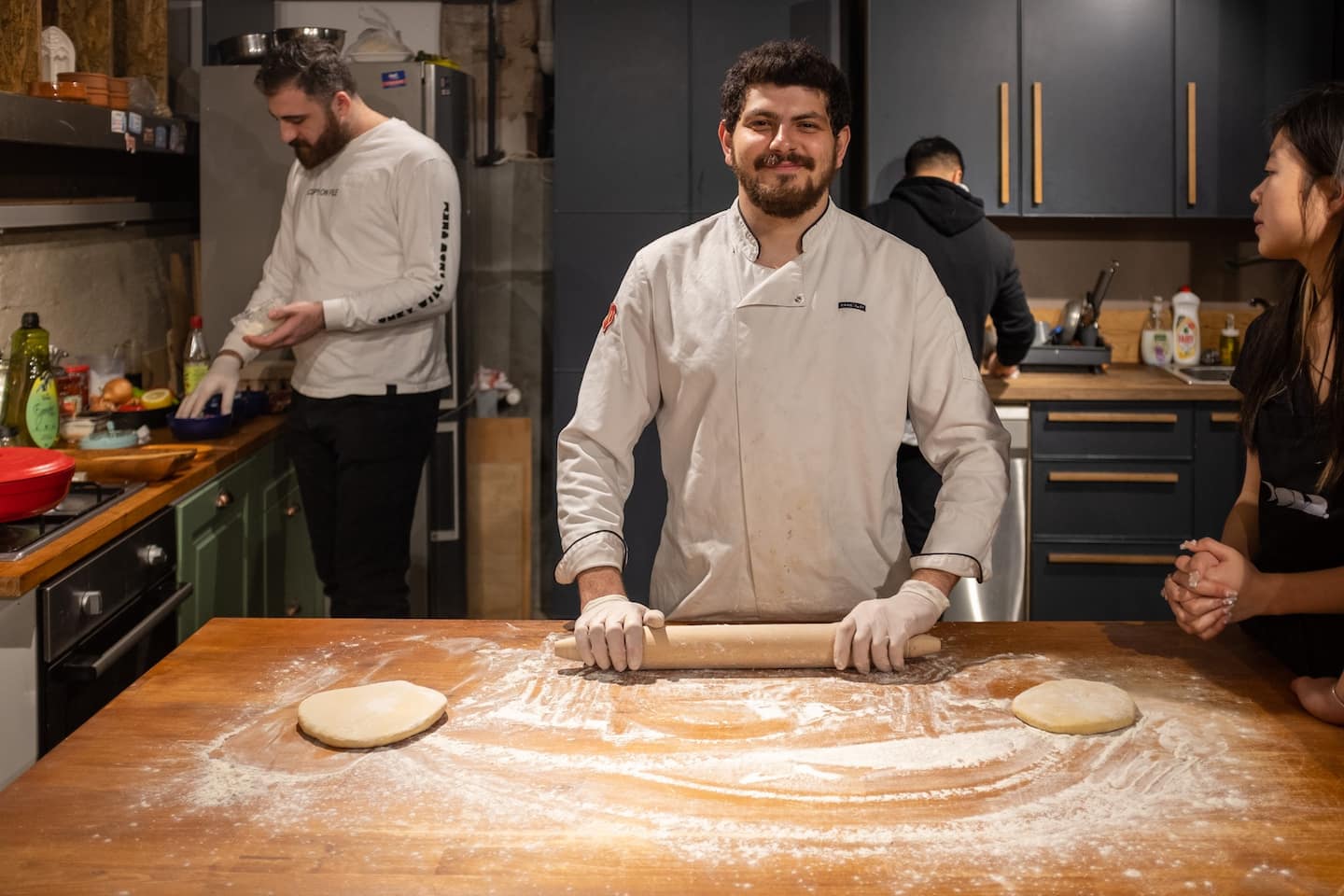 This workshop offers an opportunity to learn about the history and techniques of traditional Turkish and Ottoman cuisine. You'll get to participate in hands-on cooking classes and learn how to make dishes such as stuffed grape leaves and baklava.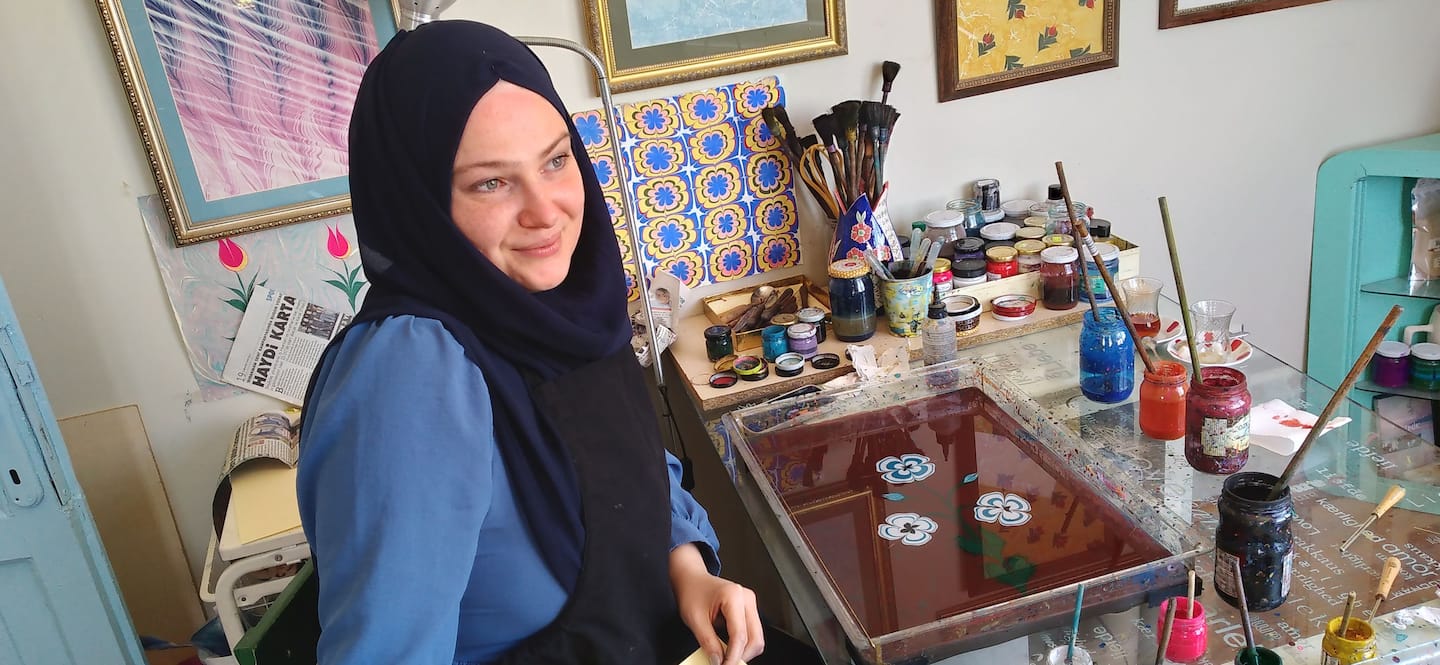 This Turkish arts workshop has raving reviews about the artist, Betül. You'll learn about the traditional art of marbling paper, which has been practiced in Turkey for centuries, and create your own marbled paper.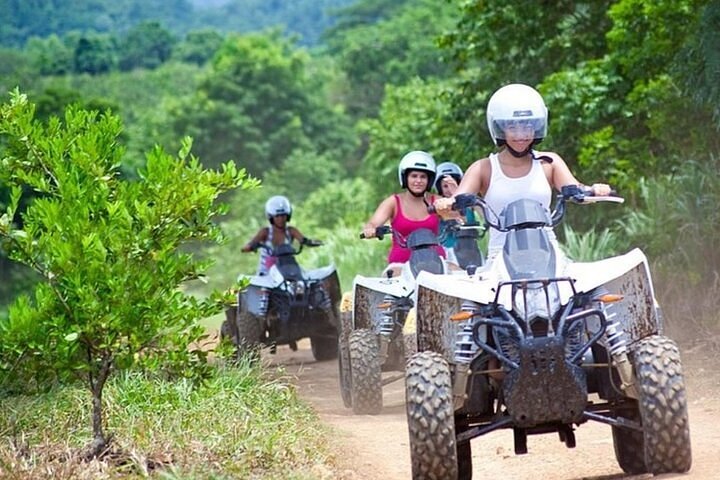 For those adrenaline-seeker, this one offers an exhilarating ride through the forests outside of the city on an ATV. You'll get to see a different side of Istanbul and enjoy some beautiful scenery along the way.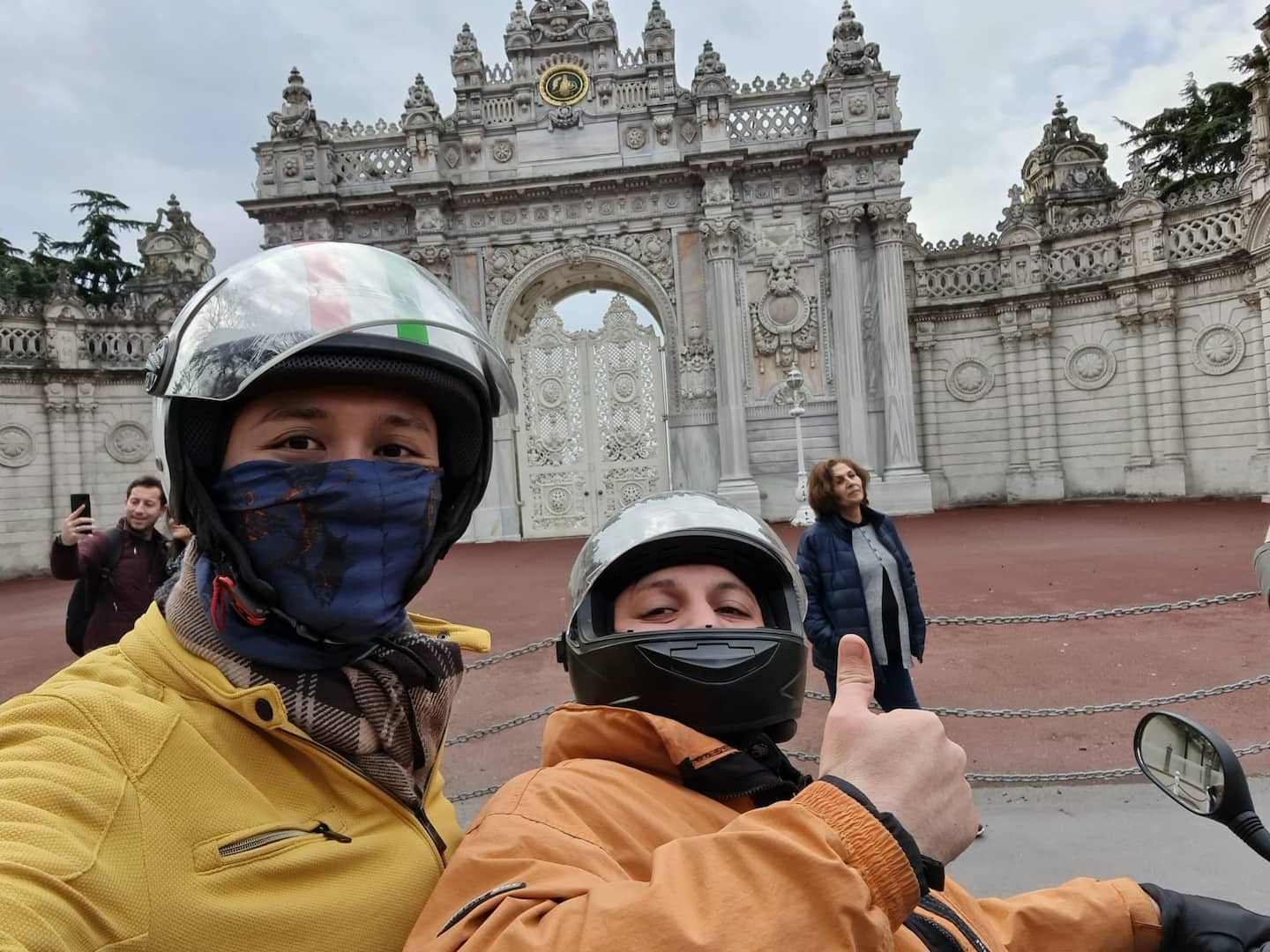 This one is not only a great way to explore the city, but also an exciting and fun experience. Guests can enjoy the thrill of riding on the back of a motorcycle while taking in the sights and sounds of Istanbul. The host's expertise in riding and knowledge of the city make this tour an unforgettable adventure that visitors are sure to remember long after their trip to Istanbul.
To be completely honest, majority of these experiences kinda look like the bits and pieces of The Other Tour to me. Nonetheless, Airbnb experiences offer an alternative way to discover Istanbul, allowing travelers to see the city through the eyes of locals who are passionate about sharing their culture and knowledge with visitors.
With almost 500 experiences available in Istanbul alone, travelers can choose from a variety of options that cater to their interests and travel style. From food tours and art workshops to ATV adventures and wine tastings, Airbnb experiences in Istanbul provide a unique and authentic way to explore the city. Plus, by supporting local hosts, travelers are also contributing to the local economy and exploring new exciting options for 2023.