Istanbul, a city where not only East meets West, but also design meets tradition, has always been a treasure trove of history, culture, and unique products. One such treasure is Jennifer's Hamam, a haven of traditional Turkish textiles nestled in the heart of the city in Arasta Bazaar.
For travelers with a discerning eye for quality and a penchant for the authentic, a visit to Jennifer's Hamam is a must. In this post, we delve into the realm of Turkey's finest towels and why they are a worthwhile addition to your shopping list.
Preserving a Legacy
Jennifer's Hamam is more than just a shop; it's a stalwart guardian of Turkey's rich textile tradition. By working with the last of the weaving artisans in Turkey, this unique establishment revives the age-old craft of hand weaving, employing old-style shuttled looms and natural, sustainable threads in the process. The meticulous craftsmanship and the soul imbued in each woven piece reflect a bygone era where quality and authenticity were the norm.
A Spectrum of Quality Textiles
The pièce de résistance of Jennifer's Hamam is undoubtedly its towels. Available in a plethora of colors, patterns, and thicknesses, these towels are not only visually appealing but also boast a longevity that outstrips factory-made alternatives almost three to six times over. Beyond towels, explore an array of linens, robes, scarves, and blankets, each piece echoing the intricate beauty of Turkish weaving.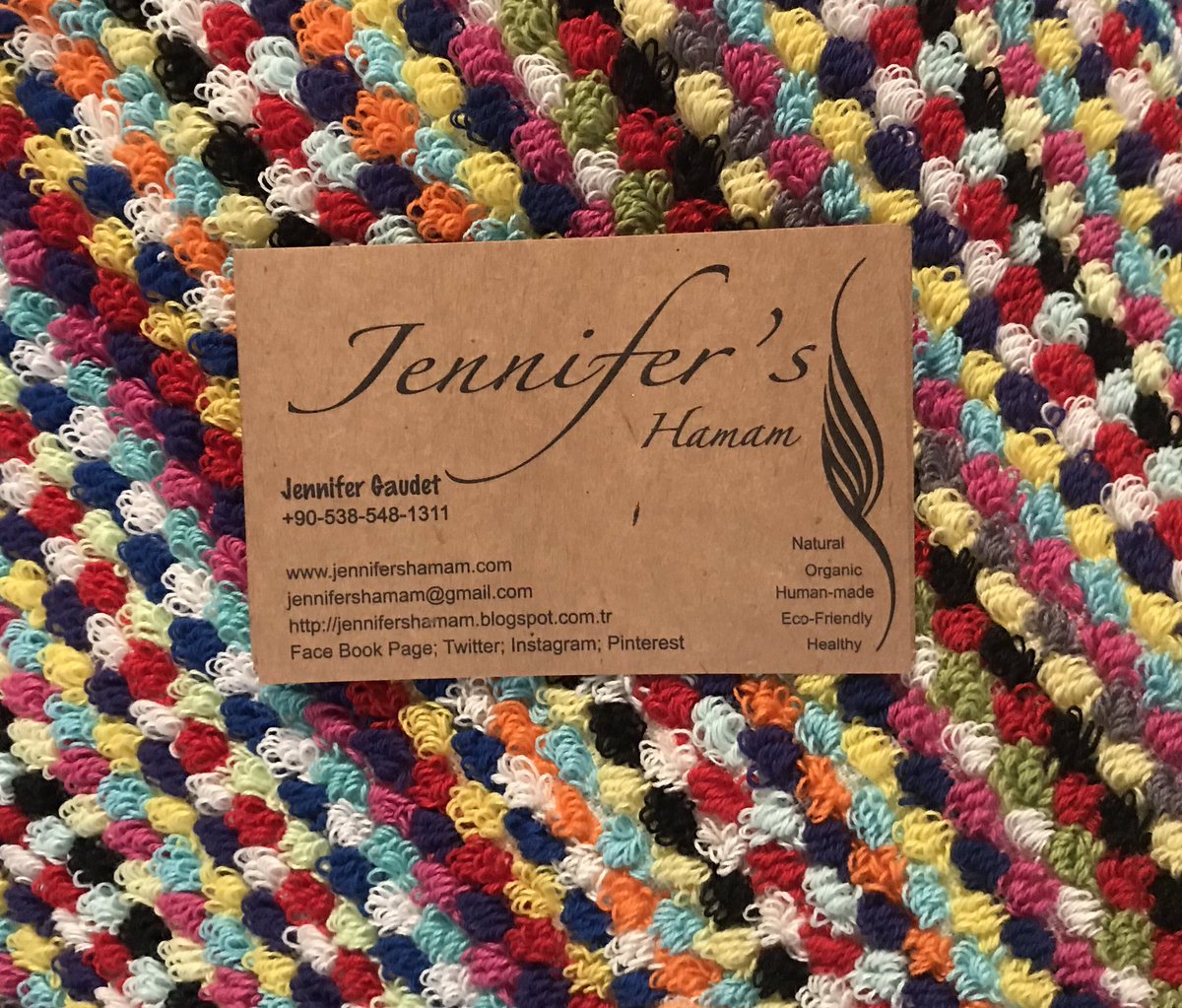 Eco-Conscious and Sustainable
In a world increasingly marred by fast fashion and disposable products, Jennifer's Hamam stands as a beacon of eco-consciousness. The use of GOTS certified organic Turkish cotton and other natural materials underscores a commitment to environmental sustainability and supports local economies and artisans. When you purchase from Jennifer's Hamam, you are not merely buying a product; you are contributing to a greener planet and a vibrant cultural heritage.
Bu gönderiyi Instagram'da gör
Customer Reviews
The chorus of praise from satisfied customers resonates across various review platforms. The authentic, organic cotton hamam towels have especially garnered accolades for their unparalleled quality and the friendly service that accompanies the shopping experience. Jennifer's Hamam has not only won the hearts of locals but has also etched a memorable mark on the global tapestry of discerning travelers.
Jennifer's Hammam was a wonderful surprise in every way. It started out by us seeing various towel places and then finding the one that was by far the best. Jennifer's Hamam is based on traditional weaving, and the linen towels we bought, (and my bathrobe), are fantastic. But when…

Read the full review on TripAdvisor
Here's another review:
Product review…12 YEARS LATER:

We purchased two of the thick looped bath towels 12 years ago and they have served as our everyday towel since then. We have used and abused these, and both still look and feel like the day we got them (maybe even better); which is incredible after something like at least 600 times through the washing machine.

Other mass manufactured "luxury" towels have come and gone over the years, and these continue to be the towel we reach for first.

Yes they are expensive, but worth every penny.
Don't over think it. Buy these and enjoy them for literally decades!

A Google review
Conclusion
Your voyage to Istanbul would be incomplete without immersing yourself in the authentic Turkish shopping experience that Jennifer's Hamam offers. As you wrap yourself in the soft, enduring embrace of a Jennifer's Hamam towel, you don't just take home a textile; you carry with you a fragment of Turkish heritage, a narrative of enduring quality, and a testament to sustainable living. Venture to Jennifer's Hamam and discover a world where tradition weaves together with quality, creating textiles that tell stories.
Website: jennifershamam.com